By Paul Tomkins.
The League Cup was never going to define Liverpool under Jürgen Klopp, especially against the best XI in the country (when everyone is fit), with City's clear quality up front and at the back. Nothing this season was going to define Jürgen Klopp's Liverpool tenure.
There would be markers, laid out and clear to see – and there were some in the way the Reds took City to 120 minutes – but the main defining factors are much more likely to apply next season. I can think of at least half a dozen good reasons to feel optimistic for what lies ahead, not that this season is over yet – it still has the excitement/dread of two legs against the other club from Manchester. It's all good experience for a young side, with a new manager, trying new things.
There are different types of managers, and although precedents tell us about their style and ability, each one walks into a new job that is unlike anything he has faced before: it is a different moment in time, at a different club, with totally different players (and is possibly in a different country, too). No matter what style he likes to play, the players, in particular, will be different. One pacy winger is not the same as another pacy winger, and so on.
Proper managers – ones who actually have philosophies and tactical masterplans that involve some complexity (rather than just being a famous ex-player, for example) need some kind of allowance of time, in case his ideas are not ideally suited to the circumstances he inherits. And most of the time he will not inherit an ideal situation, especially if he arrives mid-season, because he had zero say in the selection of those players.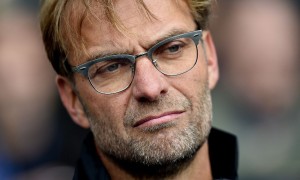 Maybe only half will last a couple of years under Klopp, although Liverpool's problem has possibly been too much player turnover in recent seasons. Part of his skill is his ability to improve players, but again, that doesn't happen overnight.
You can get good starts by managers who make a lot of noise, but it can just be a sticking plaster; instantaneous extra effort from the players masking the fact that the ideas don't have much depth, and the impact will fizzle away. This is not to say that someone like Jose Mourinho, for example, is not one of the best managers in the world, because there's more to his skill set than mere motivation, but he is not someone to shape a team over time, introduce young players and look to anything remotely long-term.
It's wrong to say that all managers need time, as some don't have the required vision, or the ability to maintain their intensity (or the intensive demands on players). Some outstay their welcome.
I would say that Brendan Rodgers needed time initially, as seen with how the nice possession football of his early months was made meaningful by the transfer committee's addition of Daniel Sturridge and Philippe Coutinho (a bit like how Klopp's nice counter-pressing football was made more meaningful by the return from injury of Daniel Sturridge and Philippe Coutinho – although neither was quite ready, physically, for the task at Wembley). The second half of Rodgers' debut season was very promising.
Rodgers then did a brilliant job in his second season, shaping a near-perfect front six in 2013/14 from the players at his disposal, to make for some breathtaking combinations (the less said for the defending the better, but the balance – or lack of it – actually worked).
But Rodgers wanted to shape the squad – he wrested more transfer power after that 2nd-placed finish – and to me, this blindspot cost him, and the club, dearly. With the aid of hindsight, I now genuinely believe that (like Graeme Souness 20 years earlier) giving Rodgers more time would have only resulted in more overpriced Premier League players being purchased, based on the costly fallacy that you need their experience.
Had Rodgers' vision in the transfer market not been so lacking, I'd have felt he could build something special, and that giving him time would be a good thing. But in a way his eagerness to usurp the committee (which, though flawed, had given him more key players than he himself had bought) meant he was essentially hoisted by his own petard.
This is not to take a fresh dig at Rodgers, but evidence of why keeping a manager is not always the best idea, and that, after 15 months of stagnation, including two summer transfer windows, something different was required. Transfers is one area where improvement can be expected, due to the new dynamic.
By contrast, Klopp is said to be an eager and avid communicator with the committee, to the point where a sense of togetherness, rather than division, exists – and this should profit the club. While that remains the case, then it bodes well.
(In a recent article in the Times, Tony Barrett wrote of Klopp: "He has struck up an immediate rapport with Liverpool's recruitment department, holding discussions with them three or four times per day and even more regularly in the days building up to Joel Matip, the Schalke defender, signing a pre-contract last month".)
Klopp worked in tandem with Michael Zorc at Dortmund to build an exciting young squad filled with hitherto "unproven" talent; he didn't drive the recruitment process in the way that Rodgers wanted to at Liverpool, and he didn't work against Zorc. What Klopp had with Zorc seems to be happening at Liverpool, too, in terms of sharing a vision (we just need to see if the fruits are the same – there are no guarantees in the transfer market; they've certainly already addressed the lack of height with two of this summer's pre-agreed arrivals).
Despite being a charismatic leader, who looks the type to rally the troops (and he is an expert motivator), Klopp is actually all about longevity. How many modern managers have been able to put in seven years in successive jobs, and brought improvement, and then success, until five or six years in?
Of course, some managers are snaffled up by other clubs a year or two into success, but it speaks volumes that Klopp did not desert either of his previous clubs when his stock was high. He waited until his time had run its course, as it does with almost all managers, and then left with dignity.
That doesn't mean that Mainz and Dortmund were aways on a constant upward trajectory, as football doesn't work like that; and the key is having the patience to know when it's just a slump (which happens to all teams, especially when lacking key players) or if something is irreparably broken. As ever there'll be a lot of anger on the internet, but is Liverpool losing a cup final to a better team a bad sign, or was getting there, and giving them a pretty good game, a better sign?
Looking at what Klopp did at Dortmund in particular, he hasn't even got started yet. In the rest of the article I'll cover several areas where I expect to see natural progression and improvement.
The rest of this article is for subscribers only. 
[ttt-subscribe-article]