By Chris Rowland and Daniel Rhodes.
W/c Monday 25th January 2016.
Welcome to our weekly round-up, a diary of news and events on the site, matters relating to LFC and the world of football generally.
The Week in Football – Liverpool FC:
Monday:
Liverpool have agreed personal terms with Shakhtar Donetsk attacking midfielder Alex Teixeira, 26. (Futbol Ukraine via Daily Star)
But there is still a big gap between what the Reds are willing to pay for the Brazilian and his club's valuation. (Liverpool Echo)
Wednesday:
Jürgen Klopp said he did not see any of the penalty shootout against Stoke City that took his side to Wembley for the Capital One Cup final. (BBC Sport)
Klopp said: "I didn't see one shot. I was behind the wall of my players so I had to watch it from there. I will watch it on television at home but it was good watching the crowd instead."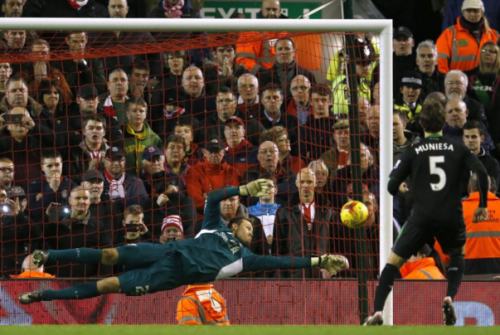 Dejan Lovren posted an image on Instagram from inside a happy Reds dressing room after their League Cup semi-final victory over Stoke City on Tuesday. He commented: "Wembley we cominggggg…..what a fantastic game!! Well done everyone."
Brendan Rodgers has described Reds striker Daniel Sturridge as "world class" and backed him to come good at Anfield.
"Daniel is a great fella and he wants to play, but it is just difficult for him to get a run of training," Rodgers told Talksport.

"What is so frustrating as a manager is that he is a genuine world-class player. Nine out of 10 players, in that situation you maybe would sell, but because of his talent Liverpool haven't.

"Daniel is a player that makes a difference. When you have that type of player you want to do everything you can for him. He makes the team better. He makes everyone else better. He has got everything."
Thursday: 
Liverpool's U18s progressed to the next round of the FA Youth Cup with a 3-0 victory over Cardiff City; make sure you check out the highlights below and the sublime goal by Ben Woodburn.
Klopp speaks about the Capital One Cup:
"Until now, it has been a great tournament.

"The final is for the whole squad because nearly everybody has played. We had all our parts of this cool tournament. The first round, I was not here.

"The second round, a young team played and did great against – as you see now – a really strong opponent, Bournemouth. Then we played a perfect game at Southampton and a really good game at Stoke. We fought for the final.

"Until now, I love this cup!"
Adam Lallana believes momentum is with the Reds after progressing to the final of the League Cup:
When told that manager Jürgen Klopp had promised Liverpool would go on to lift the trophy at Wembley, the midfielder told LFC.com: "That's great confidence.

"You know, I feel a bit like that. We have had a couple of big moments in the last few days.

"What happened against Norwich isn't going to happen too often. And then to win in a penalty shootout.

"It is relentless at the minute but we have got players coming back, like Dejan [Lovren], Phil [Coutinho] and Studge [Daniel Sturridge] won't be too long either, so it is a massive boost."
Friday:
Here's the continuing development of the Main Stand, which is due to be open next season. Make sure you click this link and look at the video too.
An incredible 760 panes of glass are set be fitted before the new stand opens for the 2016-17 season, providing stunning views across the city for fans inside.

If each pane were placed end-to-end, they would stretch 423m in total – more than four times as long as the Anfield pitch – while the 23m main section of glass is taller than the Anfield Road stand.

Further progress on the Main Stand has also seen heating, ventilation, water, electrical systems, fire and safety systems recently installed.

Meanwhile, the steps that will provide fan access into what will become one of Europe's largest all-seater single stands have been erected at either end of the new podium.
The Week in Football – General:
Monday:
Manchester United manager Louis van Gaal, 64, is on the brink of resigning after admitting he has let the fans down.
Bloody hell Southampton, think about what you're doing will you? 😉
The Dutchman will hold talks with United executive vice-chairman Ed Woodward to discuss his potential exit from his contract, which runs until 2017. (Star)
Woodward has spoken to senior United players about Van Gaal's methods and is considering putting assistant coach Ryan Giggs, 42, in charge until the end of the season. (Mail) 
Jose Mourinho, 52, is increasingly confident about his chances of being the next United manager. (Times – subscription required) 
But Harry Redknapp believes United would have appointed Mourinho already had they wanted him and thinks the club will wait until the summer to try to bring in Bayern Munich manager Pep Guardiola, 45, or Atletico Madrid boss Diego Simeone, also 45.(Telegraph) 
Everton boss Roberto Martinez believes his side have become "fearful" of playing at Goodison Park.
The Toffees have won just three of their last 14 home matches and were beaten 2-1 by Swansea on Sunday.
The rest of this round-up is for Subscribers only.
[ttt-subscribe-article]