By Daniel Rhodes.
Lost for words. 
It was all so simple at first: Firmino up front, whirlwind of movement, pack the midfield, keep it tight at the back. Movement in and around the box, little throughball, Firmino one-nil. And then, for the rest of the match, all hell broke loose. We had Set Piece Shenanigans throughout from the Reds' defence; we had a left-back who despite diving into the Norwich player, inside the penalty, and getting away with it, he decided to hack him down from behind again.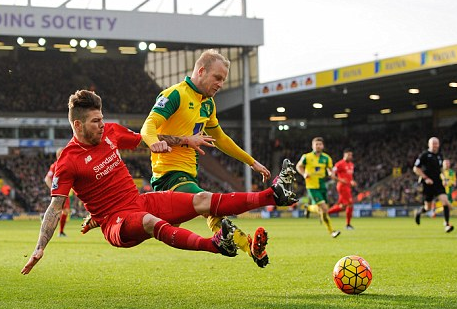 In one slapstick period of a few seconds, the Spanish left-back encapsulated all that seems to be wrong with the Reds' defence. Crucially though, without that, we wouldn't have had the comeback; the Lallana Show; the Milner composure; the finish… the celebration. Watch it, and watch it again. Moment of the season, for me, by quite some distance. We've got Jurgen Klopp and I'm delighted about it, regardless.
The rest of this post is for subscribers only.
[ttt-subscribe-article]