By Paul Tomkins.
My main worry with the appointment of Brendan Rodgers three years ago, and an argument I made until about halfway through the 2013/14 season – when I started to "believe" – was that Liverpool needed a proven winner. It's a job that comes with a lot of pressure, and while proof of past success is no guarantee it can be replicated, it's usually a pretty good sign that someone knows what they're doing.
My understanding in 2012 was that Liverpool were looking for a world-class name to become Director of Football (or a title along those lines), under whom a younger man would work. Whether that was then abandoned as a concept, or fudged when Brendan Rodgers stated in his first press conference that he would not be working under a DoF, the result was that Liverpool had no discernible gravitas. The whole football side of things was more-or-less in the hands of one man, and while he spoke a good game, his CV was thin.
He did a great job of getting a small club to over-perform with Swansea, but as I wrote well before then (in 2010), this type of achievement is something that people like Sam Allardyce, Roy Hodgson and countless others had racked up, and they found life much harder when expectations were higher; their ideas didn't upscale.
And in fairness to Rodgers, he did a better job than either of those two, and countless other "overpromoted Peters" from within the Premier League (including David Moyes, another I warned would suffer the same fate; a talented manager, but not suited to the highest level of pressure). Indeed, it looked like Rodgers' ideas could upscale. At least he valued technique, pace and pressing. He had big ideas.
But by the end, it was no longer clear what Rodgers was trying to do, and whether he himself knew – such can be the engulfing fog of pressure when things start going wrong in a high-profile job. His teams no longer seemed to press in unison. They often lacked pace in key areas. And although he had spells where clean sheets were racked up, there was no consistent sense of defensive organisation.
In some ways he may have been lucky to last the summer, but it seemed fair enough that he got a chance to show if last season was a mere blip. It just meant that he had to be doing better than 10th after eight games, in addition to three unremarkable cup games; games that were not necessarily that important in themselves, but which still failed to show any sign of progress.
Rodgers arrived with the aura – the swagger – of a winner, but he hadn't won anything. My fears were somewhat allayed by the way he spoke – not the cliches and riddles, but the forcefulness of his personality, and the way he carried himself, which projected confidence. I genuinely warmed to him.
But then came Being:Liverpool, and he was exposed as something that people took to be a fraud; Brenton Rodgers, etc., with the management-speak that people found cringeworthy. Here was a young manager in his first major position, getting to know the club and its players, whilst his every move was filmed for a worldwide audience. It did him no favours, just as it would probably have done very few managers any favours. In some ways the programme was a good idea, to help spread interest in the club at a time when global income was vital to stop falling further behind richer rivals, but it left a band of critics with a lingering sense of distrust of the manager.
His early transfer work was fairly disastrous, and on top of not wanting Daniel Sturridge that first summer he tried to swap Jordan Henderson for Clint Dempsey. (I noted yesterday, in my initial reaction piece to his sacking, that his transfer business could have been the main reason he lost his job.)
One flaw I noticed in his appointment from a mid-ranking club (albeit one he lifted to that stature), which I mentioned at the time but didn't cover yesterday, was the usual zeal to go back and raid his old employers. This is common for managers, and indeed, is so common that it should be part of the thinking when it comes to appointments.
Rafa Benítez had worked with Luis Garcia at Tenerife. Louis van Gaal brought Danny Blind and Memphis Depay from his Holland squad. Arsene Wenger arrived and instantly brought in players he'd worked with in France. But Rodgers wanted Joe Allen (which was fair enough – he's a talented player), Fabio Borini, Ryan Bertrand and Ashley Williams, two of whom he'd worked with at Chelsea's youth team before they were offloaded as failures to make the grade. Any one of these players on his own would perhaps be fine; to go after all four rang alarm bells. Whatever he saw in Fabio Borini wasn't replicated in a red shirt.
And as Rodgers' coaching was limited to England, he couldn't bring with him the underpriced gems from another league, in the way that Benítez did with Alonso, Reina and Torres, Wenger did with Vieira and Anelka from France, or Mourinho did with various players from Portugal and Spain.
This is one of my major bugbears with British coaches: they want to be respected and taken seriously, yet so few of them even dare to try life beyond these shores. (Our players are no better; and going to America at 35 doesn't count.) Simply being foreign doesn't automatically make a manager better, but it often means a broader range of experiences.
To his credit, Rodgers is fairly well-travelled and speaks Spanish, but his inexperience was always likely to be exposed without the weight of a senior figure working above him. Yet he did not want that help. Perhaps had that arrangement been in place, his tenure would have been over even sooner – who knows? Also, he didn't appoint a major coaching name, with vast experience to draw from, to sit alongside him on the bench. He chose Colin Pascoe.
The richer the Premier League gets, the less sense it makes to shop here – struggling clubs don't need the money like they used to. And Liverpool have spent too much of the past five years buying from these shores. Some English players are a necessity, to give the club some kind of identity, but I see no advantage in prior Premier League experience when assessing which buys over the past 10-20 years have proved successful.
I don't agree with Jamie Carragher's assertion that Liverpool have become like Spurs, buying young players to sell for a profit – not least because the club's best buys in the past 10-20 years have almost all been young players, aged 20-23 (it was the same under Bob Paisley), and anyone sold has been because they wanted to go. Liverpool held strong over Luis Suarez in 2013, and did the same with Raheem Sterling, until the price was too good to refuse. Indeed, had some of the more experienced players and older purchases been better, then it might have been easier to hold onto the bigger names.
I don't know why 20-23 year olds make for the best buys, but my guess is that they are old enough to be ready, but not as yet worn down by injuries or jaded by success. Perhaps they are less nervous – the fearlessness of youth – and more adaptable, too. Perhaps crucially, the transfer fees they have to justify are usually lower, because they are yet to have "done it all" (and this is where they differ from managers, who aren't relying on athletic skills).
Torres, Alonso, Henderson, Suarez, Coutinho, Sturridge, Reina, Agger, Lucas, Mascherano, Skrtel, Sakho, Moreno, Ings, Can – all are in that age bracket (whilst Sterling was just 15, and the successful youth graduates like Gerrard and Carragher were eased into the team in their teens). Just three from that list are English; just three had prior Premier League experience. And of those, Daniel Sturridge was about as non-English as you can get in terms of technique.
None arrived for an outlandish fee. (Indeed, the most expensive younger players the Reds have bought in the Premier League era, once TPI inflation is applied – Carroll, Heskey and Cissé, all at fees ranging from £40m-£50m in 2015 money – were perhaps weighed down by an unhelpfully large price tag, although none was quite good enough to consistently overcome that pressure.)
Sakho, Moreno, Ings and Can are all still improving, and aren't at the level of the others, but they definitely look amongst Liverpool's better players right now – whereas overpriced players like Lovren and Lallana – "finished article" purchases past their mid-20s – have been pushed to the fringes.
Getting players young, and having them grow into your club, seems vital. The trouble is hanging onto them, of course – and that's got harder since 2010, when Manchester City effectively reduced the available Champions League spaces for other clubs from four to three, at a time when Liverpool fell away under the gross mismanagement of Gillett and Hicks; just as it got harder when Chelsea's spending guaranteed them a place from 2003 onwards (although maybe it's now their turn to have a wobble).
That's why Lucas became emblematic to me. You have to have some players who know the club, and who have grown up in these surroundings; and why I was so surprised that he was out of Rodgers' plans up to the point Henderson got injured, and almost out the door. As he so frequently did, Rodgers did a u-turn, and it was the right decision; but the vice-captain's armband was given straight to James Milner, who had just joined the club. Milner should have been left with his own form to focus on, as he settled into the club.
The other trouble, as I've stressed many times, is that if you have too many young players you will be lacking in experience; and most of the best sides average an age somewhere between 25 and 30; with the average age of Premier League champions 26.5. So it's a difficult balance to strike, when most of the new arrivals are young. And it's been made harder by the phasing out of Carragher and Gerrard, and the sale of Suarez, now at his peak.
Rodgers arrived at Liverpool when the club was already in its Champions League exile, and while this was not his fault – indeed, it made life harder – this presented another problem: he didn't have the gravitas to attract the best players, even when the Reds did eventually qualify.
Of course, not that he was the sole problem: Liverpool, as a location, is not glamorous to cosmopolitan players, and the club didn't have a recent history of being regulars in the competition. But had Rodgers himself had more pulling power, it might have helped with the 2014 recruitment, at a time when the club could offer Europe's elite competition.
The big names who played for Rodgers seemed to respond to him, but most were already at the club (Suarez, Gerrard, Sterling, Henderson) or foist upon him by the committee (Sturridge, Coutinho). Once Carragher retired, Suarez left, and Gerrard emigrated, there was an even greater lack of gravitas associated with the club. It says a lot that Rodgers was having to get Gerrard to text big-name players in attempts to tap them up, presumably because they wouldn't have heard of him, or been sufficiently impressed; yet we all know the story of Rafa Benítez calling Fernando Torres, and Torres' desire to play for his compatriot. It's a fact of life that players want to play for the best managers, albeit perhaps further down the list of must-haves than getting £300k-a-week.
Liverpool still has its legendary name, built on an incredible history, but no one joins a club for what it did before they were born – at least not if they have better alternatives that offer a higher standard of football and bigger wages. No one wants to play for Nottingham Forest because of what happened between 1978 and 1980, or Newcastle because of the Fairs Cup in 1969.
That history keeps Anfield as one of the most meaningful stadiums in the world, but it's no longer one of the biggest, nor the best; and its atmosphere – such a help when things are going well, as was the case just 18 months ago – becomes a hindrance during struggles. Things might improve with the new Main Stand, but will that just mean another 10,000 quiet or grumbling souls? You can't keep changing the manager to pep up the Kop, but once the boos start ringing out then it's no longer a helpful atmosphere.
Right now, its historic reputation is what gives the club a chance, because it has been financially outmuscled, and as the focus in England shifts south, nudged into an unfashionable area when it comes to football, when, like the north-east, it used to be a genuine hotbed. Liverpool has its name, but little else. The club has what I feel to be a good young squad, but no major players, and until yesterday had a manager who wasn't well-known beyond these shores (I believe a survey last season in France showed that people there thought Kenny Dalglish was still the Reds' manager).
Rodgers chose to do things his way, and in a way I respect that. However, without a Director of Football he was always going to be the person with whom the buck stopped; there was no one more experienced to help out, or even to take the fall if it came to that. He arrived with no major experience on his coaching staff, and when he had the chance to replace them this summer, he went with good solid coaches, but again, little gravitas, and zero proof of top-level success in their coaching or managerial CVs. The initial impression was that they added nothing.
Everything seemed surprisingly insular; Rodgers' desire to further the causes of British players and British coaches is admirable, but not something the Reds' rivals were too bothered about while pulling further ahead. In some ways it made Liverpool different to those other clubs, but it didn't prove a helpful distinction.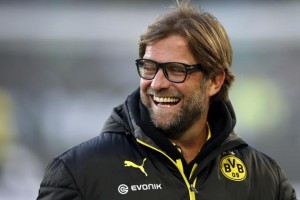 Rodgers needed to win something to become a winner; to become a global phenomenon. In 2014 he almost achieved that. Everything came together brilliantly – and I will not have history rewritten to downplay his role in it, for it was a quite brilliant team to watch – but instead of being the man that gave us the one thing we all crave, and gave us it in style, he fell agonisingly short. He made us deliriously happy, for a while, and football was fun again. But it didn't last.
Proven winners have to start winning somewhere. But Liverpool is perhaps not the club for such experiments; not at this juncture, anyway. It doesn't matter to me how old the next boss is is, but I would say that it needs to be someone who has coached and won things at an elite level, and who can bring a point of difference to the club within the Premier League. It needs to be someone who can help attract the best possible players from around the world, even if the very elite talent will remain beyond reach. Jurgen Klopp fits that bill, as does Carlo Ancelotti.
It's time to bring in someone who knows how to handle life at a big club, and who can project an aura of success – something that Rodgers could only do for so long before people stopped believing him.
The new boss can be a good man-manager, but let's not obsess over it, as many good man-managers end up pissing off their players anyway (Gerrard, Sterling, Agger, Downing and others took some harsh parting-shots at Rodgers), and they can also be taken advantage of. You don't want to lurch towards a disciplinarian headcase who'll be pinning everyone up against the wall and head-butting the goalkeeper, but I really don't care if the manager is the players' friend, or whether or not they can still text each other after they've parted ways. I can't think of anything I care about less.
Perhaps most importantly of all, he needs to be someone who can bring a sense of belief, for however long that ultimately lasts, in a cynical, want-it-now age. Whether or not he achieves success, it's important to believe that he might.