By Chris Rowland.
It's that time of year again when we ask our wise and sage symposium panel what's going to happen over the next ten months or so. Liverpool FC-wise only, that is …. This is what we got back:
Who will be our most important player?
Jon Rushton: It is absolutely Christian Benteke for me. We have two young back-up options, bought for potential rather than immediate impact – and a damn-near to World Class injured Sturridge who may or may not make a positive impact this season. That means that Benteke shoulders a huge responsibility in the most important position on the pitch.
Russel Lunt (TTT Subscriber Thundyr): Jordan Henderson, as usual. I don't feel that any other player will have a larger impact on our fortunes than Henderson successfully succeeding Gerrard as Captain. Assuming he pulls it off, that is, but the indications from last season offer hope. Should he fail at this task instead, I suspect we will fail also as a team no matter stand-out performances from other players like Coutinho or say Can. A significant amount hinges on our our new Captain taking it to the next level.
Chris Rowland: If we're going back to 2013/14's Keeganesque 'if they 3 we'll get 4' all-out attack, then obviously a lot of focus is going to fall on the four strikers – Benteke, Sturridge, Ings and Origi (I'm discounting two Italians).
But then someone's going to have to provide the bullets for them to fire – and all eyes now turn to little Phil. If Coutinho continues on, or even just maintains, his trajectory from last season, then he'll be our unlocker, our lynchpin, our creator in chief, the one who makes it all just sort of work together. It'll also put him in the spotlight for some other big beasts to poke their unwelcome noses in, but I guess that's the game we're now in. He'll cost them a great deal more than we paid for him, I know that much. But ideally he can fulfil his ambitions with us.
Andrew Fanko (TTT Subscriber Arisesirrafa): Benteke. It may seem a touch simplistic, but I can't see a scenario whereby the big Belgian is an instant success but we still have a bad season. Throughout his career, at all levels and based on goals per 90 minutes, Benteke has been somewhere between a 1-in-2 and a 1-in-3 man. On that basis, we can expect him to score 15-20 league goals, which should be enough to have us pushing for that coveted top-4 finish.
On the other hand, if he fails to deliver or our system just doesn't get the best out of him, suddenly we're back to hoping that Sturridge says fit. I know we've seen a net gain in our attacking options this summer, but the likes of Ings, Origi, Firmino and Ibe are very inexperienced either at this level, in the Premier League or both.
Alun Evans (TTT Subscriber Firephoenix23): I think Benteke is possibly our most important signing. Bringing the goals back is vital in a team with a shaky defence. 2013/14 was built on the mantra that we'd score considerably more goals than we conceded and last year the goals dried up. In order to stop us worrying so much about the back four we need the front men to be knocking in the goals. On the plus side, I can't see how Benteke isn't an upgrade on Balotelli, Lambert or Borini. No team can have gone into a Premier League season with such a toothless attack. We can't let it happen again.
What position in the first XI still most needs addressing?
Jon Rushton: I think making more changes to the first eleven would be counter-productive at this point. Every position could always be improved, but that's a question for January or the summer.
Russel Lunt: Defensive Midfield. We've signed an array of attacking talent, so I'm just going to trust that they will do some kind of job for the club (hopefully better than Messrs Balotelli, Lambert and Borini). Where we've not made strides, and considering the Lovren conundrum, is in defensive midfield. Only Lucas appears capable of keeping our CBs confident and in position, yet he seems to be on the fringes of Rodgers' plans. One can hope that Milner and/or Can can fill that role alongside Henderson (or than Hendo can do it all himself), but I don't honestly see these players as fully capable at breaking up play. My suspicion is that Rodgers hopes our attack will resemble the SAS in terms of potency, and our defensive frailties can be papered-over enough that he doesn't lose his job. I don't appreciate such a gambler's approach, though I accept it's perfectly understandable that fixing the front line comes before tinkering with the defence given the attacking talent at our disposal in midfield.
Chris Rowland: We know who they are. Left-back, defensive midfield. Centre-back and goalkeeper may yet resurface as holes (literally!) needing filling, but for now the pressing need is for a left-back – even if you are persuaded by Moreno, more so if like me you're not. Gomez can play there but he's very young and not really a left-back. Flanagan can play there but not for a few months yet and he may never be what he was, we don't know yet.
DM? Well yes, but it doesn't look like we'll be playing that way anyway, so not much point signing one.
Andrew Fanko: I'll be astonished if anyone says anything other than left-back. Moreno needs to improve fast if we're to rely on him consistently, Gomez has looked excellent so far but probably isn't a long-term option in that position, and Enrique is being ushered none-too-ceremoniously towards the exit.
In terms of pure numbers, of course, we're just as weak at right-back. If Clyne is absent for any length of time, Wisdom's loan to Norwich leaves us relying once again on Gomez, a hugely promising but highly inexperienced player. Can's versatility may mean he plays more games at right-back this season than anywhere else, but I'm not sure that's in the interests of the player or the club.
Alun Evans: I'm tempted to say Goalkeeper. We can't continue to leak goals at the rate we have in the past two years and they say that great teams are built from the back. Add to this a bit more consistency in defence (and a lack of having to play Glen Johnson is going to help here), but it all comes back to the 'keeper. Every year we seem to be talking about an upgrade at goalkeeper and it's time the Belgian proved to us once and for all that we don't need one.
Surprise package – which player will push on more than expected?
Jon Rushton: I'm not sure you can say Ibe, given there is a clear (and understandable) expectation for him to push on this season into an international quality wide forward. I think the surprise package will be Lallana – he'll get chances, and he will get goals.
Russel Lunt: This is tough because several players probably have excited fans enough to raise expectation too high, eg Ibe, Gomez, Benteke. So I'm going to plump for the highlights reel approach – perhaps Can will strike a few "SG trademark" 30 yarders and all else will fade into insignificance alongside the vision of our talisman reborn.
Chris Rowland: I'd like my answer to be Markovic, for him to become the player he was meant to be, but I don't think he will if he remains too easily bullied. Like a batsman with a weakness to the short-pitched ball, he's unlikely to face anything else once that weakness is known – as it will be.
So I'll go for Lallana. You would not think he will always be an automatic pick for the first team, but I think he showed enough flashes last season to become a real asset. His challenge now is to turn those flashes into something more sustained.
Andrew Fanko: I'd say Gomez looks the most likely. Rodgers' pre-season selections and comments indicate that the former Charlton youngster will be involved in the first-team squad from the off, which goes against the general consensus that he would be loaned out immediately. He certainly looks very composed for his age, and we could have a real gem on our hands if he's handled well over the next couple of years.
My other fancy for a surprise impact is Ings. I see him perhaps developing into a Dirk Kuyt-type player: full of running, work-rate and a happy knack of scoring big and/or scruffy goals.
Alun Evans: I think there is a lot of John Arne Riise in Moreno and if he can kick on from an admittedly patchy season last year I think he could be a revelation attacking from deep at left-back. I also think he already is better defensively than Riise ever was so if he can add consistent attacking threat to his game we could be looking at a completely new facet to our game.
And we received this intriguing one-off submission from Bob Pearce (TTT Subscriber Bob): I take this question to be asking 'which single player will make the biggest difference to the overall performance of the club across the whole season?' For me that single player is Steven Gerrard.
His absence changes so much at the club. It should create the space into which other players can perhaps now stretch out, possibly develop, and maybe even thrive. And with the giant truss of the Gerrard legend removed we should also see a new generation of leaders stepping up and showing the way forward.
For Rodgers it means that he will now be the unrivalled authority figure at Liverpool, both in role and influence. For the first time he will not be looking at his blank team sheet considering how to accommodate an 'un-droppable' legend. He'll start with a blank canvas and can compose pictures only limited by the bounds of his imagination.
And now he has a palate available from which he can select a variety of options and potentially exciting combinations. He has the luxury of knowing his team selections will always have disappointed players working harder to try to win themselves a regular place. That competition for all places should now motivate the whole squad of young players to be striving to improve, which in turn will not merely maintain the quality of Rodgers' options, it may serve to actually improve them. This means whatever your so-called 'best XI' is on day one may have to change more than once through the season as one player after another grabs their place in the team and then delivers performance after performance which says 'this shirt ain't heavy, it's no bother'. And when the time comes when Rodgers wants or needs something a little different to throw into the mix and he turns to his bench, it will no longer feel like he is forced into a 'downgrade' by his limited options.
Sometimes with a composition it's as much about what you take away as what you add. It's beginning to sound a bit more exciting now.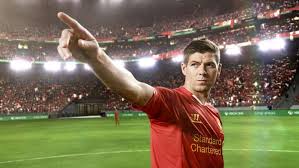 Intriguing choice for most important player …
Will a young player make his Premier League breakthrough?
The rest of this article is for Subscribers only.
[ttt-subscribe-article]