By TTT Subscriber Graeme Riley.
Having constructed the Transfer Price Index database several years ago, I had wanted to extend this to cover other European leagues so that a comparison could be made with the Premier League and the findings of Pay As You Play validated. This has however proven rather difficult as there is a lack of source data for other countries, where transfer information is less widely publicised than in the UK. However, using the best website available for such data, www.transfermarkt.de, I have been able to pull together some meaningful data for at least a couple of countries – Germany and Spain – covering the last five seasons up until and including last season.
Fortunately these three countries currently represent the big three in the Champions League and, with the exception perhaps of Italy, are the most comparable, although Serie A has undergone some quite considerable changes to its finances over recent years.
Inflation
Of course the economic factors of the three countries, England, Spain and Germany, are different, and with television rights being dealt with uniquely in each country there are different amounts available for signings in each league, but the fundamental question remains: has there been a similar level of transfer price inflation in Germany and Spain as has been observed in England?
Taking 2010-11 as our baseline, we would have anticipated that there would be an inexorable rise in transfers in the Premier League. However, the first season after the baseline saw a fall in the average value of transfer fees paid by English clubs by 16.5% for an average of just under £3.9m. The following season, 2012-13 saw a small rise before 2013-14 convulsed with a 42.2% rise over the previous season. The current season (2014-15) has seen a smaller increase of 9.5% to bring the average to £6.5m and so the cumulative increase over the past five seasons is now 39.4%. This more moderate increase is probably just the calm before the storm however, as the new television deal will surely push both transfers and wages even higher from the summer of 2015.
So if the EPL has seen a 39.4% increase, what has happened in the other countries? The figures are remarkably similar, with Germany showing an increase of 38.1% and Spain 43.2%. This must however be considered with a huge caveat, namely that the intervening years have seen wild fluctuations, especially in Spain the previous season, as can be seen in the table below.
Changes over previous season:
Germany

Spain

England

2010-2011
2011-2012

-7.5%

7.4%

-16.5%

2012-2013

29.7%

-55.5%

7.3%

2013-2014

29.4%

115.4%

42.2%

2014-2015

-11.1%

39.1%

9.5%
Can these differences be explained?
To do this, we must delve deeper into the data and look at the make-up of the transfers. In Spain, Real and Barcelona lead the way and typically account for 50% of the total spend. The same can be said of Germany, Dortmund and Bayern account for roughly one third of the gross spend each season and so have a disproportionate effect on the overall average transfer fee in the Bundesliga.
In England in contrast, there is a more even distribution of spend, with generally four or five teams making up a significant proportion of the total. That blip in Spain in 2013-14? Almost entirely Gareth Bale. Single-handedly his transfer accounted for 50% of the total increase in the season.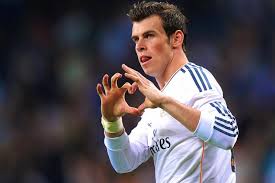 Skewing the figures …
Gross spend
What we have so far seen is simply a comparison within each league during different time periods. We now need to compare the countries themselves. To do this, we will need to translate the German and Spanish values into – ahem – Sterling. Although the current rate is relatively high, for most of the period under review the rate was much lower and so I have translated everything below at £1 = €1.2. Indeed, this will show the EPL in a more favourable light as a higher rate would make the other countries look comparatively cheaper.
Germany

Spain

England

2010-2011

£1.396

£2.335

£4.663

2011-2012

£1.292

£2.508

£3.895

2012-2013

£1.676

£1.116

£4.177

2013-2014

£2.169

£1.842

£5.940

2014-2015

£1.928

£3.344

£6.503

£m average fee
The EPL was almost twice as expensive for transfers as Spain and over three times the value in Germany during the season 2014-15. So not only are there more clubs contributing to the total in England than the other two countries, but they pay drastically higher transfers to be part of the game. In Germany only the two giants, Bayern and Dortmund, had a gross spend of over £30m. In Spain it was four, with Atletico and Valencia joining the big two. In England? Fully eleven teams (Arsenal, Chelsea, Everton, Hull, Liverpool, Man City, Man Utd, QPR, Southampton, Spurs and Swansea) spent over £30m gross, and a further two, Newcastle and West Brom, were less than £1m below that level.
As Deloitte pointed out in their recent report, England spent almost as much as Germany, Spain, France and Italy combined in gross fees.
Net Spend
Rather than look at this on a country by country basis, it is necessary to look at this at the club level. In Spain we can almost break this down into four – Real, Barcelona, Atletico and the rest. Until 2014 Barcelona were averaging only c£30m net spend per season, but with the arrival of Luis Suarez this was blown out of the water and the net figure for 2014-15 became £60m. Real on the other hand almost moved in the opposite direction, spending heavily in the early years and dropping to a modest £5m this season. Atletico in complete contrast were net sellers in three of the four years and still only spent £30m in 2014-15, over the five years actually making a profit of £10m. Not bad for a team that won La Liga and reached the CL final.
Germany can be restricted even further, with just Bayern and Dortmund spending heavily. Dortmund were relatively low until 2014-15 when they splashed out over £50m but had relatively few sales compared to previous seasons. However the most interesting case of all is Bayern, which would appear to be the model everyone aspires to. They spent heavily in 2011-12 (£35m) and 2012-13 (£60m), but were able to tone this down in subsequent years. Nevertheless, the real point of interest here is how they have achieved this. They have creamed off the best of the talent from other clubs in the Bundesliga and hence not only strengthened their already dominant position but also weakened that of their direct competition, similar to the way Rangers and Celtic used to dominate Scottish football. Perhaps crucially, Bayern have one other major advantage over most other teams – their ability to sell their talent overseas, and hence fund their domestic purchases. 2014-15 – Kroos £25m, Mandzukic £20m, 2013-14 – Gomez £12m. These are their recent sales, and their squad has not been weakened by the sale of these established internationals.
In these leagues, other teams have had some significant spend but it tends to be just one-offs as they try to establish themselves, for example Malaga, Hamburg and Wolfsburg, and in some cases this has brought them to the edge of bankruptcy.
In England however the picture is very different. During the last five seasons three-quarters of teams in the PL have had a net outflow of funds spent on transfers. In Germany it is less than 60% and Spain below 50%. England is clearly the most profligate of the three countries.
Bosman
What drives a "Bosman"? Lifestyle, choice of club, wages, taxation, opportunity to win trophies? Yes, all of these, but is Hoffenheim more attractive than London? La Coruna more enticing than Southampton?
| | | | |
| --- | --- | --- | --- |
| | Germany | Spain | England |
| 2010-2011 | 48 | 49 | 30 |
| 2011-2012 | 37 | 64 | 37 |
| 2012-2013 | 46 | 71 | 36 |
| 2013-2014 | 37 | 69 | 39 |
| 2014-2015 | 42 | 69 | 45 |
The above table shows the number of free transfers made by clubs in the respective countries. What is noticeable is that Spain easily outstrips the other two and that Germany, with two fewer clubs in its top flight than England, at least matches the Premier League.
Is this a lesson for England? The clubs in the PL are not only spending more than their counterparts, they are also making less use of a cheaper resource, and yet whilst England's rankings in the UEFA coefficient are falling back, Spain and Germany are moving forward. Indeed whilst England has provided two of the last ten finalists, Spain have provided four and Germany three, and seem more likely to do so again than England, where no teams managed to reach the quarter-finals in 2015.
Is this demonstrable proof that the English transfer system is doomed to failure on account of its wastefulness? If the Premier League is the Midas of European Football, will it come to regret its wealth?