By TTT Subscriber Ben Feltham.
I'd like to offer Brendan Rodgers some advice- pay absolutely no attention to the collective gobshite also known as THE FANBASE. It's not you, it's us. You see it's hard to describe the abused state we've been left in, the sentence of 25 years meted out week by week. Week by week of watching football, of supporting varying teams, of varying quality, of coming close, of nothingness, of heroes, of entrenched battles, of their infighting, of our infighting, of beauty, of pain, of ridicule. All the while under the burden of a past that could just really do with just fucking off. Then comes 2013/14. It was ours. I mean it really was ours. To conserve mental health we don't allow ourselves to articulate that, but still it seeps out. It has to. That's where you come in. It's your fault. YOUR FAULT. For giving us everything we ever wanted. And then taking it away from us. I've said it before, we're screaming at our kids because we're tired. So pay absolutely no attention. We're dickheads. I mean it, we are.
Are you still reading? Thank you. I'm a little unsure of how to go on to be honest. I'm angling to go big on this whole 'contrarian' thing, but it's hard without sounding like a twat, or worse still, a knowall. Sod it, I've come this far. First up – I have at no point come even remotely close to wanting our manager sacked. I ended 2013/14 thinking there's no other manager I would rather have looking after LFC, and I haven't really wavered from that. It's not that I don't see any flaws, or that I generally err on the 'stay' side (the two managers I have loved the most, Benitez and Dalglish, I was 'OK' with both of their departures (Dalglish second coming, obviously)); I kind of feel unmoved to have to justify my feelings on this, because for any notion of wanting him out, see paragraph one. In a season where we had no strikers of any note we went 13 games undefeated in the league between the two Man Utd games. Given. Absolutely. No. Credence. By. Fans. It was a shit season, and although this isn't the whole truth, it's true enough to say our fate was sealed when the summer window closed.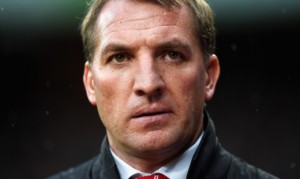 And here's my second point, though I don't even think it's that contrary any more. Basically, and I don't exactly know when or how this happened, I've moved into a world where I don't align recruitment success or failure with the manager. I've gone continental. Gone are the days when I'd feel satisfaction in ridiculing Ferguson for buying Veron, or rave about Wenger for picking up Van Persie for £3 million. Because if the manager is organising the first team, first team training, travel, tactics, first team staff, game days, planning pre-season, media work and the other 300,000 jobs that fall on him, how does he have the time and energy to do a scouting reccy on the French Ligue 2? It doesn't happen, it can't. Teamwork makes the dream work right (sorry)? So, if, like me, you relinquish Rodgers from much of the blame for the recruitment follies, we have a manager who got pipped by Pochettino, who had the gift of Harry Kane, versus us. With Ricky Balotelli.
The rest of this article is for Subscribers only.
[ttt-subscribe-article]