By Paul Tomkins.
I've defended Brendan Rodgers all season, and believe that, as things stand, a 2nd-place finish followed by 5th with two cup semi-finals reached is actually above par for Liverpool, based on all the important financial measurements (which are a better judge than a club's history).
However, certain aspects of this season have been hard to stomach. Rodgers appeared to have found a solution to the early-season slump, but when it comes to big games it seems that Liverpool lack bottle.
This is perhaps to be expected (to a degree) with a young team, although the addition of Steven Gerrard brought up the average age and added zero quality in the process. Ageing badly, and lacking sharpness after injury, it was a painful last display at Wembley, although he nearly capped it with a headed goal. He seems to have almost turned into the anti-talisman as his powers wane. Defeat wasn't his fault, but his display – and the many varied positions he took up as the formation was constantly rejigged – seemed symptomatic of a season we'd all like to forget.
This post is for Subscribers only.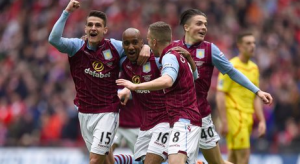 [ttt-subscribe-article]