By Paul Tomkins
About 18 months ago I was still arguing the point that Brendan Rodgers hadn't proved himself a winner, and that his achievements in football up to late 2013 – mainly getting Swansea promoted and taking them to 11th playing possession-based football – were admirable, but not necessarily what Liverpool were in need of. However, in the past 18 months there have been several achievements the manager has ticked off – like trophies gained in a video game – even though they haven't come with any silverware.
His team are now in the quarter-finals of the FA Cup, and still alive in the Europa League (albeit merely from having fallen out of the Champions League). An 'actual' trophy would undoubtedly be good for his CV, and as fans we yearn for big days out at Wembley or other major stadia. But the issue of making the top four has grown ever more complex in recent times. To be taken seriously as a club you need to be in the Champions League, with the FA Cup a competition that, whether you like it or not, has been devalued over the years. The elimination of so many Premier League teams appears to open the path for Liverpool, but it also means that any success in it will be more easily written off as undemanding.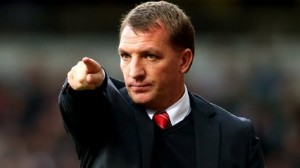 Recently on TTT I went through some of the cup competitions won by the Reds, and how easier runs to the finals and low-key opposition once there made for unremarkable achievements. By contrast, for example, Liverpool winning the FA Cup in 2006 felt like a real feat, given that Manchester United and Chelsea were beaten en route (as well as other Premier League teams), and a poor start in the final against West Ham was turned into an amazing victory. It was a world away from scraping to a final against lower league opposition, which teams have done in the past. While luck plays a role in all sport, who you face in the cup determines how easy it was for you that year. To date this doesn't feel like what could be a memorable road to wembley, beating AFC Wimbledon, Bolton and Crystal Palace, but equally, you can't hold that against Rodgers if his team goes on to win it. Even so, it's unlikely to feel 'vintage' unless Arsenal and/or Manchester United are faced (the draw is later today, so at this stage I don't know).
I've been arguing since the end of last season that the biggest feat by Rodgers was the 11-game winning Premier League run. This is something only done a handful of times by all clubs in the rebranded Premier League era. I worked out that it was about as rare as winning the FA Cup and League Cup double, which also tends to feature 10 or 11 games – the difference being that some of them will be against lower division opposition. Of course, in the cups you can't afford to lose, or it's all over, whereas in a winning run in the league you aren't going to be eliminated when you finally lose one. But there was still a pressure on the Reds to keep winning, or fall out of the title race.
But there have been other achievements, too, which I want to look at in the rest of this article.
This post is for Subscribers only.
[ttt-subscribe-article]