By Andrew Beasley (Beez).
Data taken from Transfermarkt.
Poor old Mamadou Sakho. Many a Liverpool fan will tell you that Rodgers doesn't rate him, and that the manager has rarely if ever given him an opportunity to display his talents.
Except that I don't think that this is true. So I've taken a closer look at Sakho's appearance record to see what the accurate picture is.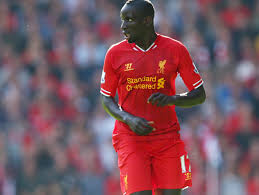 I think the first thing we have to acknowledge is that outfield players rarely play in every single game anymore. Only three times in the last 10 full seasons has a defender featured in every single league game for Liverpool, and it's only happened once in the last five years (and the answer to who they are will be revealed at the end of the article!). Sakho may have sat out some games whilst fit, but in fairness it seems that so has everybody else.
Liverpool confirmed the signing of Mamadou Sakho on September 2nd 2013, and after a two week international break, he made his debut in the Reds' next fixture away at Swansea City and started the following seven games too (which included trips to Arsenal in the league and Old Trafford in the League Cup). It's worth noting that Daniel Agger, Sakho's rival for the left centre-back slot in 2013/14, was on the bench for five of these games, so Rodgers had a choice as to who played.
The French international then spent four games on the bench, but returned to the starting line up (and scored his first Liverpool goal) as West Ham were defeated 4-1 at Anfield. Sakho started the next four matches after this too, until the hectic December schedule caught up with him, and he sustained a thigh strain late on against Chelsea at Stamford Bridge. Once again, Agger was in the squad for four of the five games, so it seems clear to me that Rodgers had Sakho in the starting XI by choice.
The thigh injury meant that Sakho missed twelve consecutive games in league and cup. He only played one minute of the next four games after returning to the squad, but then that doesn't seem unreasonable to me considering that a) he had been injured for a full two months, and b) the team had won seven of the nine league games he missed (drawing the other two), so why disrupt a team that is performing very well when there is only one game a week to play?
Sakho then returned to the team for five league games in a row (with Agger on the bench for four of them) before spending the final game of the season on the bench as Newcastle came to Anfield. Perhaps Rodgers was doing him a favour ahead of the World Cup, or maybe the manager knew that Agger was leaving so wanted to give him the send-off his service deserved? Either way, it was only one game missed for the former PSG man.
As we all know, there was a big change in the summer, as Daniel Agger left on a free and Dejan Lovren was brought in at great expense. This inevitably lead to reduced chances for Sakho, and he spent the first two games of the season on the Liverpool bench, but he then appeared in the next five games in all competitions, starting four of them.
It is here where Transfermarkt and reality differ. For the Merseyside derby, and the subsequent fifteen games, Sakho is listed as having had a thigh strain, but he was actually left out of the eighteen man squad for the Everton game, left the stadium, and only got injured afterwards. I'm sure the cynical amongst you will say that the injury was very conveniently timed, and it's hard not to wonder about that, but all we can say from what we know is that Sakho was only dropped for one game and then missed the rest due to injury.
After making a substitute appearance at Bournemouth in the League Cup, Sakho has played every minute of Liverpool's last nine games. Again, you may think that the poor form of Dejan Lovren left Rodgers with no choice but to select Sakho, but whatever the actual reason, Sakho has been in the team.
To summarise, here are the stats. Liverpool have played 67 games from Sakho's debut onwards, and the Frenchman has started 30 (45%) of them. He has been injured for 23 (34%), on the bench for 13 (19%) and left out of the squad entirely just the once. If you omit the games when he has been injured, then he has started 68% of the games, and played some part in 75% of them. As I mentioned above, some of the 'bench' games have been when Sakho has returned from injury too so you would not expect him to return to the side immediately, but either way it seems clear to me that Sakho has played far more often when fit than many people think.
In my opinion, if Brendan Rodgers really doesn't rate Mamadou Sakho, then he's got a very funny way of showing it.
The players to play all 38 league games in a season in the last ten years are Jamie Carragher in 2004/05 and 2008/09, and Martin Skrtel in 2010/11.
*** We received an email today (Feb 9th) relevant to this article, with the heading "The player behind Liverpool's recent unbeaten run [Infographic]", from Russell Cane of OulalaGames Ltd. ***
It read:
Liverpool are on an eight game unbeaten run in the Premier League which is coincided by one players return to the team, defender Mamadou Sakho. Could this be coincidence? Opta powered fantasy football game www.oulala.com have taken a closer look at the facts which suggest that Liverpool's recent upturn in form is down to one man.

After losing to rivals Manchester United at Old Trafford 3-0 in December it was Liverpool's fourth defeat in their previous eight games. In fact the team had only won two of those eight games, drawing the other two. The side shipped 10 goals (a rate of 1.25 goals per game) and only collected two clean sheets. During this period Liverpool picked up eight points from the 24 available and sat 10th, seven points from the top 4.

Enter Mamadou Sakho. Brendan Rodgers reinstated the Frenchman in Liverpool's following crunch game at Anfield against Arsenal which ended 2-2. Since then the side has enjoyed an excellent run of form in the Premier League collecting a total of 18 points from 24. In their last eight games after Sakho's return to the team Liverpool have collected five wins, three draws and are unbeaten in the Premier League. They've collected five clean sheets and have only conceded five goals (a rate of 0.63 goals per game). Liverpool have jumped up to seventh and are now six points adrift of the top 4.

Looking at tackling we see yet further evidence of Sakho's positive influence. This season he leads his fellow centre-backs for successful tackles. With an excellent rate of 69.8% the Frenchman is outperforming Martin Škrtel (62.1%), Kolo Touré (52.5%) and Dejan Lovren (46.6%).

The stats prove just how instrumental Sakho's return to the side has been to their upturn in form. Next up for the defender is a battle against Spurs in-form striker Harry Kane, the man that has destroyed both Arsenal and Chelsea single-handed.