By Paul Tomkins.
Steven Gerrard didn't start a football match, and the world did not end. Indeed, the Reds broke with recent form and went on to win. Those who think it was logical to rest/rotate/drop/abandon Gerrard can point to the result, and those who thought it was an insult can say 'look, he came on at 0-0 and we scored the winning goal'. Of course, the original camp can say 'but he is better suited to 20 minutes right now'.
It was a big call from the manager, but one he had to make at some point. Others were forced on him. Rickie Lambert has justified his selection over the past three games, but his appearances before then were bordering on the hopeless (mostly down to trying too hard). Like Balotelli, albeit in very different ways, he'll do some of the things you want, but not all of them.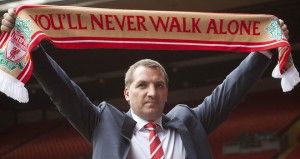 Team selection isn't as simple as adding good players who are playing well, as you may end up with 17 on the pitch, or dropping players who aren't playing well, as you could end up failing to fulfil some fixtures. It's not about rewarding those who are playing well or punishing those who are not. There are multiple balancing acts taking place. Every decision has a knock-on effect. Every player picked affects the players in and around him. Every player has strengths but also weaknesses. You balance the team as a whole, but also the pairings: centre-backs, central midfield, forwards, and the full-back and wide midfielder/winger on either flank.
It's a kind of fluid jigsaw puzzle. You can never be sure you've completed it because pieces that fit in the last game look out of place this time.
This post is for Subscribers only.
[ttt-subscribe-article]