By Paul Tomkins.
Three tough fixtures, all against last season's top eight, and with two of them away to top six sides (including champions City) … and six points racked up. If Southampton weren't quite as good on paper as last season, Spurs were better. So to be where the Reds are right now is very encouraging, especially when they haven't had to face cannon fodder such as Burnley or Sunderland, or to go to the MK Dons for a confidence booster in the cup. (Man United fans, are you still reading this site so avidly? No mocking reviews of our book lately, I notice. Still, you won the pre-season, right?)
Even without Suarez, Liverpool already look a better team. There's no one who can quite magic something up from nothing as brilliantly as he could, and that will be a talent that's missed in some games. But the money appears to have been very wisely reinvested: just £12m for Moreno? Just £16m for Balotelli? Just £10m for Can? Manquillo on a two year loan deal? A proven Premier League goalscorer like Lambert for £4m? And in time, I'm confident that £20m for Markovic will look like another bargain, even if you can never say for sure.
You can even throw in the premium paid on Adam Lallana and Dejan Lovren and still have it look like sensible spending overall.
Liverpool have lost Suarez's genius and work-rate, but the addition of Balotelli – who looks motivated, and happy (this part only in training and warm-ups) – makes for a front three possibly as quick as the game has ever seen, with Markovic, when he plays, adding a fourth whippet to the ranks. Sturridge's goal-rate is unremarkable so far this season, with just one in three, but he seems to be creating more, and both he and Sterling appear freed up to take possession when before they'd defer to the Uruguayan. Sterling, aged 19, is miles better than he was a mere 12 months ago, and he can, in part, fill the void left by the departure of the top scorer.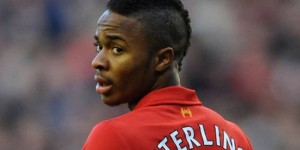 Balotelli is still a downgrade on Suarez, albeit one where those who've played with him believe he has the same kind of potential (and is still only 24, three years younger). There was never going to be a replacement of the same quality and consistency, because if there was, Barcelona would have bought him instead. Funnily enough, Balotelli was actually quite like Suarez today: working hard, great use of his body, and wild shots into row Z. It was a promising debut, and he bit no one.
But already Manquillo and, in particular, Moreno, look like exceptional young full-backs: real Spanish pedigree. If you sell your best player you must get the kind of fee that enables you to improve two or three positions, maybe more. Also, Lovren's aggression at the back could prove of great benefit, even if, initially at least, he's diving in all the time, as if to prove a point. It will take time for a young defence, three of whom are new to the club, to get onto the same wavelength. None of the back four was even in English football just over 12 months ago, although maybe that's an overstated requirement, as I pointed out here.
If you look at the bench, in a squad that didn't include Lallana, Skrtel, Flanagan, Coates and Glen Johnson (who, in theory at least, remains a quality footballer, even if he appears to have forgotten that fact), Rodgers could still turn to Enrique, Toure, Lambert, Coutinho, Can and Markovic as subs. This after selling Agger, who admitted that he was struggling to cope with the pace of the Premier League, and not picking Lucas and Borini; two more who may be leaving, but who would, at worst, make for reliable squad players. Given his performances for Stoke, you might even say the same of Assaidi, though that might be stretching the point. I can also count at least four youngsters out on loan at good clubs to improve them, and not because they're surplus to requirements (the latter being known as The Aspas Loan).
The squad is undoubtedly better. But the XI appears stronger, too. I think it was in the same fixture last year where Suarez squeezed one in at the far post, and now there's a brand-new left-back doing the same thing, in only his second game. Also, Can was impressive when he came on – he's a huge lad and hard to stop once he gets motoring – and Markovic will be given plenty of time to settle into English football (at worst in his first season he will be an outlet as a sub with his searing pace).
As ever, the season starts with a flurry of games, but then after all the foreplay turns real, it's time to bring proceedings to an abrupt halt. But after the painfully dull "I've got a headache" of Roy Hodgson's England – or perhaps it's more like "fumble away if you must, but please turn off the lights" – there's the tantric joys of the Champions League group games: the reigning European Cup holders, for the glitter, and two sides from whom 12 points might be possible. The season was always going to feel like it only really got going after these first three games, but to go into this break with six points is a big relief. Liverpool now seem to have a squad to cope, assuming that the injuries don't mount up.
Coutinho now goes off to play for Brazil, which he deserves after last season, as well as his preseason form; although the first two games of 2014/15 passed him by. But what an option to have! Gerrard gets to put his feet up, and presumably Balotelli, who is banned for one of Italy's games, is being allowed time to relocate his life to Merseyside with his omission from the national set-up.
The main worry is what physical (and psychological) state Henderson, Sterling and Sturridge return in. But as important as they are for Liverpool, there are now alternatives. That can only bode well.
What did you make of the game? What follows is for Subscribers only.
Nine Outcomes: Judging Performance vs Results
It recently struck me that there are broadly nine outcomes to a match, in terms of relating performance to the result for any given team. I'm not sure if it's been stated before, but what follows are the most basic permutations (which could be further expanded, albeit in turn complicating matters).
[ttt-subscribe-article]