The second fortnightly episode of The Tomkins Times Podcast has been recorded. A huge thanks to everyone involved (including the additional help of TTT subscriber Slick Mud). Feedback, as always, welcome in the comments section.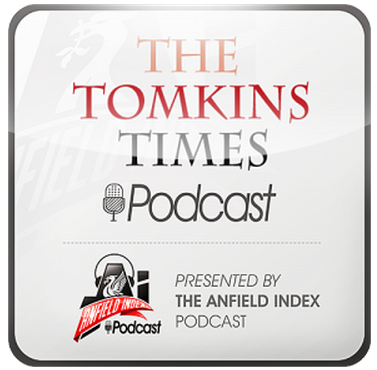 Host:
Bob Pearce
Guests:
Chris Rowland, Daniel Rhodes and Mihail Vladimirov.
Topics:
The recent friendlies and what we have learnt, if anything. The role of each midfielder within the 4123 formation that Rodgers is expected to use. How often Gerrard will play and in what role, including potential candidates to replace him as captain. The importance of influential players all over the pitch. Dejan Lovren signing for the club and how he fits into the side in the upcoming season. Martin Skrtel as Liverpool's new false ten. The transfer window – are Liverpool doing anything different? Rodgers the crazy genius and why Wenger is similar to Hodgson.