By Paul Tomkins.
A lot has been made of Liverpool signing unremarkable players from unremarkable clubs this summer, having sold their most remarkable player to the world's most remarkable club (of recent years). There's no doubt that Liverpool's squad is stronger (on paper), but is the first XI?
Buying exceptional players also improves the squad, as previous first-choicers get demoted to the bench. But it's not easy to procure such outstanding talents; we can all identify them, but fees and wages are often prohibitive to Liverpool, who, based on turnover, can't afford to be amongst the country's top three payers. And many of the best players are at clubs strong enough to hold onto them.
Remember, when Luis Suarez signed it was on around c.£70k per week. He earned new contracts that pushed him above the others in terms of take-home, topping out at around £200k a week (still well short of what United, Chelsea and City pay). If you parachute someone in on £300,000-a-week, then that player is being rewarded for his past career, not what he's done at your club, and that can present a danger; not least if all your hitherto hard-working stars get pissed off. It can ruin unity, and it can kill a pay structure. It can have the extra cost of having to up everyone else's wages too.
So far the confirmed signings are: Emre Can, 20 (£10m); Adam Lallana, 26 (£16m-£23m); Lazar Markovic, 20 (£20m); Rickie Lambert, 32 (£4m); and Dejan Lovren, 25 (£20m), with, I suspect, none of them on as much as £100,000-a-week. Divock Origi, 19 (£10m) has finally been confirmed, but will go back on loan to Lille for a year. With the deal for Loic Remy falling through, there's time, and room, for more additions.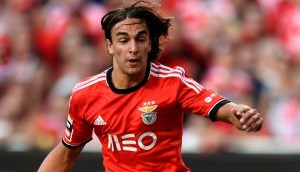 None of those purchased in 2014 are superstars. Lambert aside, they are all at a good age, although Lallana, at 26, is on the cusp of what I'd pay big money for in positions other than goalkeeper or centre-back (where players are often regulars even after the age of 33). That said, you can't fill your team with youngsters and expect it to flourish; there has to be a handful of older heads to guide them.
Liverpool now have Gerrard, Lambert and squad-man Kolo Toure as 30-somethings, with only Gerrard likely to be in the strongest XI, and a lot of outstanding youngsters, so buying one 26-year-old is hardly reckless.
I also don't see why the club someone previously played for should define their potential. Southampton may not be fashionable, but you sense that if the exact same players were purchased from Udinese they'd instantly have more cachet. Although it's true that you rarely find gems in lower divisions anymore, during Liverpool's most successful period – 1977-1984 – they bought players from Coventry, Brighton (twice), Shamrock Rovers, Ayr United, Luton, Vancouver Whitecaps, Middlesbrough (three times), Chester, Home Farm, Hereford, Partick Thistle and St Mirren.
Was Graeme Souness limited to being a "Boro player"? Was Hansen a mere Partick Thistle player? It was a different era, obviously, but Bob Paisley, who bought better than any Liverpool manager, didn't look to add "European Cup" players to his European Cup-winning sides. He added players who could improve the team even if they weren't playing for big rivals or top continental clubs. Qualities were identified, not CVs. Prior big-club experience is probably helpful, but it's all about the individual in question.
Southampton had an excellent season, based on a very good manager and five or six "top four" players surrounded by unremarkable journeymen and raw kids with a lot of potential. If they'd had eleven 'top four' players (plus 'top four' back-ups) then they would probably have ended up in the top four; but such a collection of players was never going to be possible at a club on such low resources. Based on last season's performances, Lallana, Schneiderlin, Shaw, Lambert and Lovren were all doing as well as plenty of the better players at Champions League clubs, with Rodriguez and Wanyama arguably up there too, and Calum Chambers, just signed by Arsenal, another promising youngster. Like Jordan Henderson at Sunderland, they were doing well in a team that didn't contain enough talent to get beyond a certain point in the league, but that's not their fault. Based on the logic that a player is only as good as the team he plays for, Henderson would have been avoided at all costs. Crucially, Southampton's players are used to playing in a hard-pressing, fast-passing style.
I do feel a little uneasy seeing Liverpool taking so many players from one relatively small club that, almost as the price of their success, immediately sold off pretty much all of its stars. But they didn't have to be asset-stripped, and they aren't exactly giving any of these players away, are they? They now have a lot of money to spend, and have already added a couple of potential future stars. (You just worry that they'll be starting the season with just four players.
Atletico Madrid have been similarly plundered by Chelsea, yet they too seem to have already reinvested wisely; every time they sell a top striker – dating back to 2007 – they seem to find another, as they build success very much on the Lyon model of Soccernomics. Torres moved to Liverpool, Aguero stepped up. Aguero went to City, Falcao stole the show. Falcao moved to France, Diego Costa scored for fun – and now he too has been sold for a big profit. Costa is nowhere near as good as Torres (at his best), or Aguero, or Falcao before his holiday at Monaco, but the Atleti had their best season in decades with the Brazilian-cum-Spaniard.
On top of these, they've had high-value years from older pros in Diego Forlan and David Villa. This surely isn't an accident. They are the one team to really break out of the wages/transfer fees straightjacket in recent years to significantly overachieve both domestically and in Europe in the same season (this is very rare, and the sign of true quality). They did it by being smart. Their luck may run out with future purchases, as happened at Lyon, but both clubs punched above their weight by scouting well and not being afraid to sell their stars.
Right now, Liverpool are caught in between two stools: fans want marquee signings with big fees for big names, but the approach is more prudent. It's easy to forget that tomorrow's marquee players aren't always marquee signings.
After all, not even the mercurial Luis Suarez was a marquee signing when he arrived. Nor was Xabi Alonso, or even Fernando Torres. They were very promising players aged 23 or under, with, as I noted recently, clear question marks against their names. (Was Alonso quick enough? Was Torres prolific enough? Would Suarez eat someone?) Most neutrals didn't even notice when Raheem Sterling was signed for £5m four years ago. Now that was good business. You need players for the here-and-now, but you have to take a holistic approach.
Indeed, as I pointed out on Twitter the other day, have Liverpool ever signed a world-class player who was considered world-class at the time?
Think of all the greats, and none arrived as a proven world-class talent. It almost happened with Michael Laudrup in 1983, but then again, his reputation as a world-class attacker came mostly in subsequent years. Jari Litmanen was once considered world-class, but was on the wane by the time he got to Anfield. (As was Ian Rush when he re-signed in 1988.) Maybe I've overlooked someone, but Liverpool's best players only became recognised as greats after joining, never before.
Chelsea have once again gone big in the market with players like Fabregas and Costa, but Liverpool need to find these types at the same stage that Arsenal and Atletico originally unearthed them; when fees were low and wages could be paid at a sensible starting point, with increases to be earned. In other words, like when they found Sterling, and like they've hopefully done with Origi, who has already played well at a World Cup at the age of 19. Some say Origi reminds them of Thierry Henry, and while that may be fanciful, but why wait until he's 23 and costing £50m?
Liverpool appear to have done things slightly differently from last summer, when the business ultimately proved a bit of a washout; longer term, perhaps only Sakho from that crop will endure, and even then he's not yet settled into the commanding, confident player seen for France at the World Cup.
I honestly can't see a clear reason to buy Premier League players ahead of overseas ones; at least in terms of how both categories performed during their full durations at a club following a transfer. I suspect it's a myth that prior experience of our football is necessary; this certainly seemed the case when superficially judging the success and failure of around 3,000 transfers over the past 22 years (although I'd like to revisit it in more detail regarding this possible myth). But perhaps there is an initial settling-in period, when imports need to get used to the pace of the game over here.
Of course, Coutinho and Suarez, as just two recent examples of players who were thrown straight in after January arrivals (no pre-season to gel, no warm August games), didn't need time to adjust, but it must add a layer of difficulty – or the possibility of that difficulty – if a player is moving country and doesn't speak the language. In theory it shouldn't take too long to realise you don't get as much time on the ball as in Italy or Spain, but perhaps, depending on each individual's style, they have to adapt the way they approach the game. Even so, the best players usually learn to cope, and for every import that took time there's an import that settled immediately, and for every Brit who settled immediately there's one who looked lost.
On paper, Can, Origi and Markovic look much better value than Lallana and Lovren (with Lambert a low-risk potential bargain), but we don't yet know how any will perform. Lovren was certainly better value at £8m last summer (he's another that didn't seem to need time to adapt to English football), but it could also be argued that as he's a year older, with a World Cup under his belt, he arrives as an even better player. It's in his hands to make £20m look like a snip, just as Jordan Henderson has made a mockery of those mocking his fee.
Right to Buy
I certainly believe that Brendan Rodgers has earned the right to buy the players he truly wants, whether or not we, as fans, are excited by them. Results last season far outstripped expectations, and that will afford him more trust from within the club. Rodgers' own 'Premier League' buys from 2012 have not fared too well, with Borini likely to leave and Joe Allen, although improving as last season worse on, still not yet totally convincing. (Borini was of course signed from Roma, but had been at Chelsea for several years, plus spent time with Swansea in the Championship.)
Yet it would be difficult to refuse Rodgers' requests – should he be making more demands – after his side won 26 of 38 games, scoring 101 goals in the process. Rodgers had a poor first summer with transfers, but the transfer committee also had a poor window 12 months ago. In between, the committee had a storming January 2013 window, but 12 months later failed to sign anyone. This summer's deals feel like a good mix of 'mature' youth and experience, blending home-grown talents with those from the continent. It looks like the manager might be having more of a say, but that the committee-style signings are still present.
In contrast with last summer, Liverpool have bought a ton of pace and power, with a much greater physical presence added to the squad. Last summer, Alberto was talented and a good size, but raw and slow, and Aspas, though apparently a terrier in Spain, resembled a mere chihuahua here. So far this window we've seen a greater percentage of purchases from within the Premier League (three of six), compared with only three of the eight transfer/loan arrivals in 2013 (Mignolet, Moses and Toure) having prior experience of this country's football.
That said, Victor Moses was arguably the worst performer – at least in terms of effort – and his years of Premier League football didn't seem to help. Had Kolo Toure never played in England before he would have been labelled as someone who struggled to adjust to the pace of the game, in the way that Mauricio Pellegrino did in 2005.
Of last summer's purchases, Tiago Ilori remains an exciting prospect, but probably needs further loan time, as top-four clubs rarely throw relative youngsters into the centre of the defence. Both he and Sakho are very quick, although Ilori remains a mere prospect at 21. Even if Agger ends up being sold, the British-born Portuguese will still be behind Skrtel, Lovren and Sakho (plus possibly Coates, who, in turning 24 in October, is hitting the 'hot spot' for centre-halves in terms of make or break).
As well as being quick, Emre Can and Lazar Markovic are big, strong 20-year-olds; Can especially so. This will help with set-pieces at both ends, especially as Sterling, Allen and Coutinho can't offer much in those situations. (Lucas, who looks likely to be replaced by Can, is also no giant, and Jordan Ibe, if he breaks through, is a small, tricky winger.)
Lambert and Lovren are also big lads, even if Lambert isn't exactly an athlete. The return of Enrique, who missed almost all of last season, also adds pace and power, two things that the hitherto overachieving Jon Flanagan couldn't call on. If Martin Kelly finally stays fit, that's another big, quick player, although with his past record I wouldn't rely on him in any calculations. Crucially, pretty much all of these bigger guys are technically good, too.
I don't know enough about Lovren to make any bold claims on his behalf. He's looked good when I've seen him, but unlike many Premier League scouts, I'm not a full-time Southampton observer. I was encouraged by the Monday Night Football analysis from Carragher and Neville, both of whom seemed mightily impressed.
What I would say is this: to my mind, 25 is the magic age for a centre-back. I wouldn't write off anyone under that age, because too many top players in that position came of age in their mid-20s. You get good 20/21-year-olds, but these seem to be the exceptions to the rule.
Is £20m Still A Big Fee?
In some ways £20m sounds a lot, but at the rate of inflation after the latest TV deal kicked into play, it's essentially about the same as £14m from a couple of summers ago. It's not hard to see that the average price of players is rising. You just have to look at how many £30m+ signings have been made by Premier League clubs in the past 13 months.
Before this summer, just eleven Premier League players had cost £30m or more. Go back just over a year to when 2012/13 ended, and only Torres, Carroll and Tevez (whose fee ranged from £25m to £47m in different reports) had cost more than £32.5m. Last season, Hazard, Mata and Ozil joined the +£32.5m club, doubling its size.
And so to this window, which isn't even halfway done. Alexis Sánchez cost Arsenal circa £35m. Luke Shaw and Ander Herrera each joined Manchester United for around £30m when add-ons are included. Diego Costa cost Chelsea £33m, with Cesc Fabregas setting them back a further £30m. That now makes 16 transfers costing £30m or more, nine of them coming since the end of the 2012/13 season. If this is clear evidence of inflation at the high end of the market, you can bet that it's having a knock-on effect lower down. The average price of a transfer has increased ten-fold since the Premier League began, and yet that increase does not take this summer's deals into account.
To put that £20m into further context, based on TPI inflation the fee makes Lovren only the 6th-costliest defender bought by Liverpool since 1991, and not even a third of what Rio Ferdinand cost Manchester United in 2002, when £30m was a monumental fee (a British record, no less).
Conclusion
At the very least, Liverpool's bench will be so much stronger than last season. While Luis Suarez's magic will be missed, games can be won with three excellent players entering the game in the second half; we know how substitutions can make the difference, and now Rodgers has the personnel to make more telling contributions in the the final quarter of the match.
Liverpool were all about the first XI last season, but if we assume that Lovren strengthens the defence and Can offers more 'legs' in midfield than Lucas, then Markovic may only need to offer 60% of what Suarez gave to (theoretically) leave the first XI on a par with last season – with the added bonus of more height in both boxes on set-pieces. Remember, Sterling only 'clicked' halfway through last season, so he should be better in 2014/15.
If the Reds can go into the campaign with an XI comparable to last season, but with more firepower on the bench, that could reap dividends. But as ever with transfer windows, and predictions for the new season, it's virtually impossible to call everything correctly. Unexpected, crazy shit happens, and that's why we love the game.