By Chris Rowland.
Welcome to today's daily digest, listing the day's Liverpool FC news, the latest LFC transfer news, other major football news and also providing links to the best posts on the site's debate section and the most active debate threads during the day.
This article is for Subscribers only.
[wcm_nonmember][ttt-subscribe-article][/wcm_nonmember][wcm_restrict]
LFC News:
Ian Ayre has outlined the plans and targets in place to ensure that Liverpool remain financially competitive with Europe's elite sides, with the club currently 'on track' to meet their objectives:
"We are Liverpool FC and we know what good looks like," Ayre explained to the Liverpool Echo. "We've been there and we expect to be the best we can be.

"But you have to take a reasonable amount of comfort from the fact that we know why we are 12th. We are not playing European football and that's at the heart of it. We have a stadium that doesn't allow us the capacity that our demands dictate.

"So we know why, and we are doing all we can to address that. We are doing what we can in terms of European football by addressing it on the pitch and we are all hoping we can get back in the Champions League.

"Brendan and the team at the club have all put a fantastic effort in to try and win us that prize and get us there. And if we got Champions League football and were enjoying Champions League revenues I think that would have put us eighth in that Deloitte league this year.

"And then if you look at our proposals and our efforts to try and stay at Anfield and improve the capacity there, then with the sort of capacities we're aiming for and the resultant revenues we think would come from that then we actually think that would end with us getting somewhere about fifth or sixth.

"Those two fixes, not insignificant challenges, would put us very much back at the forefront. You know our commercial revenue is almost second-to-none in that regard, we really do battle at the top end of the league in that sense. So it's about fixing those other parts."
The official Liverpool online store is offering free worldwide delivery until Friday morning – except, for some reason, China and Indonesia, so if you're plotting to purchase anything from the club shop now's the time.
LFC Transfer Talk:
Liverpool have joined clubs watching Benfica's attacking midfielder Lazar Markovic.
Chief scout Barry Hunter was in attendance at the Aviva Stadium, Dublin, last Wednesday to see the 20-year-old play 75 minutes for Serbia in their 2-1 win over Republic of Ireland.

Markovic is predominantly right-footed but often plays on the left wing and cuts in to join the attack. He is equally comfortable on the right or behind the striker.
Pepe Reina, 31, currently on loan at Serie A side Napoli, can leave the club for as little as £4m at the end of the season due to a clause in his contract. Full story: Daily Mail.
Thank goodness the era of inserting clauses unfavourable to us and favourable to everyone else is almost over.
Brendan Rodgers has decided against signing Valencia loanee defender Aly Cissokho, 26, on a permanent deal in the summer. Full story: Daily Star
Liverpool boss Brendan Rodgers is being linked with a summer move for West Ham midfielder Ravel Morrison.
The 21-year-old is currently on loan at QPR after apparently falling out of favour at West Ham, but if he continues to perform like he did against Birmingham at the weekend, when scoring twice, the list of potential suitors will continue to grow.
Sheffield United loan-signing Conor Coady, 21, hopes that helping the Blades reach the FA Cup semi-final will convince Brendan Rodgers that the midfielder has a future at Liverpool. Full story: Liverpool Echo 
Ajax will beat Manchester City and Liverpool to the the signing of Dutch forward Richairo Zivkovic, 17, from Groningen. Full story: Talksport 
Other Football News:
Newcastle manager Alan Pardew has been handed a seven-game ban by the FA for his headbutt on Hull's David Meyler. He'll be banned from the stadium for the first three matches and the next four will see him banned from the touchline. Weird from the FA, a sort of graded punishment. Pardew was also fined £60,000 and warned as to his future conduct.
Manchester United have unveiled a new state-of-the-art medical facility which they hope will reduce injury rehabilitation time for their players. New scanning equipment has been installed in a 'medical imaging suite' at the AON Training Complex in Carrington.
Manager David Moyes says: "I'm absolutely delighted to have this facility fully up and running. Not only is it cutting edge medical technology, it will also help us detect the early signs of injury and help to refine the rehabilitation process – something that will pay dividends for years to come."
Still on Sunday's opponents, and today they are linked with: £30m for Sporting Lisbon midfielder William Carvalho, 21; other midfielders Tony Kroos (Bayern) and Alex Song (Barcelona); Real Madrid striker Alvaro Morata, 21, and £40m for Southampton pair Adam Lallana and Luke Shaw. That's £130m, right there. Assuming every link is correct, of course.
Now have a look at the innovative 'footbonaut' machine that has been introduced to help Hoffenheim players hone their reaction and ball-passing skills. Each player stands in the middle of a grid, and a ball is shot from random directions and heights. The player is required to kick the ball into one of the lit-up targets:
Paris St-Germain striker Zlatan Ibrahimovic, 32, demanded Twitter extend its 140-character tweet limit just for him when he hosted a question-and-answer session on the site. Full story: Metro 
Articles Published Today:
The Players Who Define Rodgers' Tenure: No.3, by Anthony Stanley (Dannyluke10).
Threads Active Today:
Stats Round Up Extra: Away at Old Trafford
The Players Who Define Rodgers' Tenure: No.3 (1)
Best/Most Interesting Posts Today:
Henderson Volleys spoke for many of us when he said:
Whatever happens, for me this has been one of, if not THE, most exciting and entertaining seasons since I started watching football in the late 90s. We've dished out several delicious batterings and played some stunning attacking football, with heroes throughout the side.
NickM explained the various reasons why Utd's fans will be as up for the match on Sunday as ever:
they will always hope that our form so far is a flash in the pan and that if they beat us it may sow seeds of doubt about us getting 4th and that even if they don't get 4th that at least someone else might.

Finally it would reduce our title ambitions to virtually zero which I think is probably very, very high on most mancs agendas.
Graeme Riley took us through various possibilities in next year's CL draw based on the seedings system; it could get nasty!:
Nightmare would be Barcelona,/Bayern/Real, plus Dortmund/Juventus/PSG.
Beez's stats on Coutinho reveal a big difference between home and away contributions:
Why doesn't Coutinho create away from home this season?

Is it tactical? Is it just small sample syndrome? Is it because on the whole our away games have been tougher than our home games?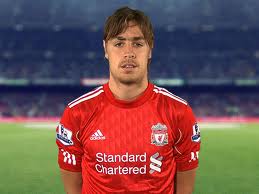 Is he up to Liverpool standard? Does the management think he is
Jeff summed up the situation regarding Sebastien Coates:
He is reaching the point in this stay in Liverpool where we need to one way or another make a decision on Coates. Personally, I suspect that for one reason or another he does not fit into what Rodgers wants to do and will be moved on. If this is the case, I hope Liverpool write into any transfer deal a goodly amount of any sell on fee and the right of first refusal if the club we sell him to wants to move him. In South America, he is highly rated and to this day people believe that he will be a quality player
[/wcm_restrict]