By Si Steers.
In the past two transfer windows there have been a number of high profile targets that have slipped through the net. All of those targets had a recurring theme; they were all at the top end of a competitive market. It could be the case that we were right to walk away from deals for Willian and Salah, whilst we lost out on Mkhitaryan to Dortmund and Costa signed a new deal at Athletico. Sometimes, your first choice targets just don't come off, and it's much harder competing in the elite market with no Champions League football.
When we lose out on a signing it's easy to point the finger of blame. Ian Ayre is an easy target, FSG and Rodgers also. There has been a lot of finger pointing at the transfer committee this January, but the committee's purpose is to identify and value, not to negotiate.
The committee are an elite scouting and intelligence structure, its primary purpose to identify a wide range of targets, with differing profiles and values. The targets with a lesser profile will come with more of a risk, but a potentially high upside. The targets at the upper end of the scale are a different type of market, and the value parameters the committee set, whilst maybe fair, may not take into account a competitive market. The simple fact is at the elite end of the transfer market, you pay a premium, and value is driven by the market, not the player.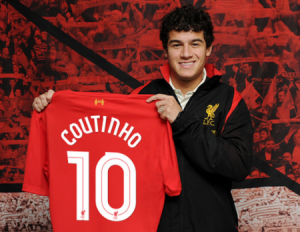 The committee's true value to the club is at the lower end of the market, identifying talent that has yet been seen by the world, and can be acquired at a young age and at value. The perfect example of where the committee adds value is Coutinho. He is the blueprint of the space they have to work predominantly in. This deep dive into where the committee adds value gives more detail.
The difficulty that the committee has is that it may set its value parameters on a fairly rigid formula; it may not have the flex that judgement can provide. That for me is what is currently missing from our structure; the senior figure that can make a judgement on where a premium on value is a considered risk.
Of course, you may say that is what Damian Comolli did with Andy Carroll, but had the committee been in situ and applied a value to Carroll, there is little chance Comolli would have paid £35m in a market where we were the only bidder, especially if the value parameter was circa £14-18m. Carroll was a panic buy, not a considered one. What the committee does is provide intelligence and a guide to a player's true value as a negotiation start point.
The case for:
The simplified existing process for signing players may look something like this:
Stage 1
The manager feeds into the committee on roles that he wants to strengthen, at this stage, he may give the committee names of players he wants. The committee then begins the process of scouting players in those positions, and will create a short list of players based on a range of intelligence, both through data analysis and through scouting networks. In addition to this work, the committee is likely working closely with the academy to source players at various age groups that will be future first team players.
Stage 2
Ahead of the transfer window the committee is likely to present recommendations to Rodgers and Ayre with each player given a value parameter. That could be a range.
Rodgers and Ayre will then need to decide which targets to pursue, based on priority and necessity. It may not always be the case that Rodgers gets his first choice target, if the committee recommends what the collective view as a better alternative.
Once Rodgers and Ayre agree on targets it is then purely in the hands of Ayre to manage negotiations with agents and clubs. Those negotiations will be strictly regulated by the value parameters the committee place on each player.
There is likely a sum of money that triggers intervention from the owners, who will also need to sign off on the overall budget. If a player is valued over £15m for example, at that stage, it maybe there is active input into negotiation strategy from Boston.
So what is the issue?
Ian Ayre attracts a great deal of criticism from supporters, but I am not sure how much transfer failures are actually a personnel issue. Ayre has proven time and again that he is a top drawer negotiator in the commercial space; securing lucrative contracts for the club against the backdrop of no Champions League football.
But player transfers are a different and unique type of negotiation. Once the fee has been agreed, you also have to convince the player to come.
It is even more difficult when you are constrained by value parameters in a competitive market, when you can't apply judgement to whether a deal still makes sense even when value isn't obvious. It is very likely that it is policy that is constraining the club at the top of the market, not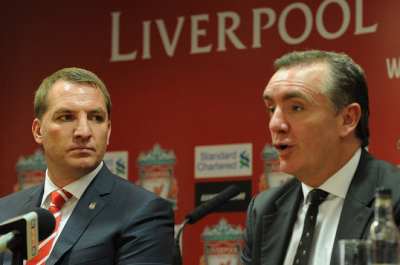 incompetence.
What difference might a Sporting Director make?
Let's rewind back to stage 2. What the club is really missing is somebody that is wearing a 'business' and 'football' hat – at present, those two hats are being worn by Rodgers and Ayre who both might have a tunnel view on issues, not a holistic one.
A senior Executive that has influence over the playing budget but also a deep understanding of football, the market, and players could add real value to our transfer process. In those negotiations where we reach our maximum value, it doesn't mean there is no value to be had. The value parameters have to be a guide, informed intelligence to influence discussions, if they are rigid, then we will struggle to operate in a competitive market.
What we need is somebody that can make a decision on when paying a premium is a calculated risk, so when we are standing toe to toe with a competitor in the market, we have somebody with the judgement and gravitas to advise the owners on a deal that might still make long term economic sense even if value hasn't been achieved (e.g. taking us back into Champions League).
We also need somebody that can broker a deal, and close it quickly.
The case against
It could be argued that if Ayre was permitted to work outside of the value parameters, we wouldn't need a Sporting Director. Or that Rodgers should be making the call on transfers and applying that judgement on when a calculated risk is worth taking.
Rodgers has made it very clear that he has no desire to work with a Sporting Director; he wants control over the players that come in. That isn't unique to Rodgers, most managers dislike the idea of an Executive that has the responsibility for recruitment, no manager can work effectively if players are forced on them.
There is a risk that if Liverpool was to bring in a Sporting Director, they may lose Rodgers. That isn't a scenario that the owners or supporters want to see. Rodgers is quickly developing into an outstanding manager; and he is growing with the team and the club.
Verdict
The easy answer would be to give Rodgers more input into negotiations, as the senior football man at the club, and somebody that understands exactly where the priorities lie, and where investment should be focused. But most football clubs at the very top of the game now operate with Sporting Directors; Barcelona, Munich, and Dortmund for starters.
It is very rare for the manager to have that influence over transfers; that is likely because of that tunnel view that comes with being a manager. As a manager you want a player at any cost which makes judgement difficult; unless of course you are Arsene Wenger who is a Director of Football and Coach rolled into one.
A Sporting Director is a unique role as it can fuse both business and football priorities into one view. It is a political savvy role for any football club; it can give clarity of thought and a unique perspective on transfer negotiations. Most importantly, it can offer informed judgement that takes into account the needs of the team vs the restraint of finance.
Initially before Brendan Rodgers was appointed FSG were very keen on the Sporting Director model. They were also keen on the committee, with a Sporting Director heading that up to develop a holistic philosophy across every level of the club.
But to secure Rodgers' signature that favoured structure had to be discarded. And the committee has taken on more influence than was initially planned, with Ian Ayre the chief negotiator. It maybe that in time the committee in its current form begins to deliver on the big ticket transfers, but it does feel like there is a missing piece in the jigsaw when the club is going after targets in a competitive market.
The appointment of a Sporting Director would help, not hinder, Rodgers. He only has to look at the success of Pep Guardiola to see that if you work with somebody that shares the same vision and philosophy, you can achieve huge success. A Sporting Director may help Rodgers get the players he wants. There are few clubs the size of Liverpool that Rodgers could go to without a senior football executive managing transfers.
Of course, if and when we return to the Champions League then we will be operating in an entirely different space, and perhaps our transfer strategy will align to that market.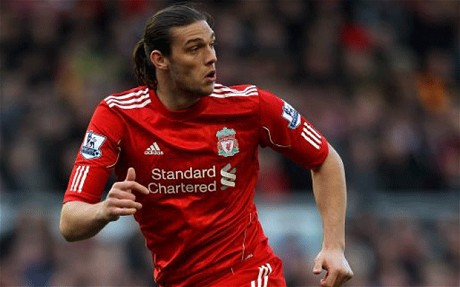 The broad philosophy of not over-paying for players and looking for value is absolutely the right one for Liverpool. It has to be our guiding principle. But there are always going to be occasions where you need to pay a premium to get the right player – and we need somebody at the club that knows when to make that call.
The committee can give us confidence that we know exactly what premium we are paying on a player, unlike Andy Carroll.
If we want to operate at the top end of the transfer market, then we will need to find a way to compromise on the 'value' we place on a player and recognise that 'value' is driven by the market, unless you are the only bidder.
Whether or not a Sporting Director is the answer is open to conjecture, and our transfer committee is still in its relative infancy, but it does feel like to be a 'big' player in the market, we need may need to tweak our strategy.