By Chris Rowland.
Welcome to today's daily digest, listing the day's Liverpool FC news, the latest LFC transfer news, other major football news and also providing links to the best posts on the site's debate section.
LFC News:
News came through that Liverpool sacked Academy Director Frank McParland and their head of coaching Rodolfo Borrell yesterday. The club has as yet made no comment on the departures.
Jose Enrique has been ruled out with a long-term knee injury which is likely to require surgery. "He will probably need an operation. It's a blow for us because he's a very talented player," says Brendan Rodgers.
Brendan Rodgers is aware that being the manager of a club such as Liverpool means his stewardship is likely to be judged on just one factor – winning football matches.
"We're trying to win. When you're a big club, ultimately that's what you're judged on,"

"Whenever you go into any season, you don't set out to finish fourth or third, you always set out to win and be the best that you possibly can be.

"But you also have to be realistic as well – it's unprecedented for any team to go from eighth or seventh and win the league. But that doesn't stop us fighting to arrive there.

"We're looking to introduce our identity to the team and that is going to take a bit of time. But what I have got from the players is the personality and fight; that's something that is very important in football, as well as the ability."
He also believes having to deal with Luis Suarez has made him a better manager (Liverpool Echo).
"Some of the things (Suarez) has done, he knows was wrong,"

"Some of them have been really testing situations as a manager…there's been some challenging moments. Seventeen months on as I sit here, I'm a much better manager for that experience.

"Over time Luis is maturing. He's a more responsible player since he's come back onto the field. That won't stop his desire or his will to win. It's something that if we have more throughout the squad, we'll continue to do very well."
Speaking of El Pistolero, the No.7 played the whole 90 minutes in Montevideo last night as his country drew 0-0 second-leg against Jordan, securing qualification for the World Cup after their 5-0 away win in the first leg of their play-off seven days ago.
LFC Transfer Talk:
Liverpool are preparing a £7m bid for Greece striker Kostas Mitroglou (Daily Mirror).
During his pre- Merseyside derby press conference, Brendan Rodgers today distanced himself from a move for Derby County's Will Hughes.
"He is a very talented player but no-one's doing him any favours by linking him to us.

"I read something had been agreed but nothing further from the truth. He is at outstanding club in Derby with great manager.

"Will Hughes needs to play football and is at best place he could be. It's because I have interests of player at heart, that's why I'm saying something.

"We're always looking for talent and he is a good player along with many others, but there's been no bid or anything."
Other Football News:
There wasn't any. Just us.
Articles Published Today:
Premier League Preview 2013/14: Everton (A), by Gary Fulcher, Daniel Rhodes and Mihail Vladimirov.
Best/Most Interesting Posts Today:
Like many of us, AC_76 is mystified by the sackings of Academy Director Frank McParland and Rodolfo Borrell.
I'm shocked by this, and racking my brains as to why the club would take such a drastic step. It's not so much the departure of one, but both together. The only things I can think of (all pure speculation):

1) They've been tapped up by another club and have been let go. I can't see this though.

2) Liverpool have appointed what they feel is better people (similar to Critchley/Cooper scenario). However, both were promoted by LFC, so weird.

3) Something out of the ordinary has happened.
Chardo34 posted the Telegraph's news on the departures:
Rodgers, however, has been keen to add his own staff over the course of his 18 month reign and it is possible a division re-surfaced as new coaches tried to assert their own authority on issues of coaching and recruitment.
and also the Independent's, portraying the sackings as a sign of Rodgers' growing influence:
Youth players at Liverpool were today stunned to be told that Academy head coach Rodolfo Borrell has been sacked, along with director Frank McParland, in what appears to be a strengthening of Brendan Rodgers' position at the club.

Borrell, who was appointed in 2009 towards the Rafael Benitez era, is held in huge esteem by the Academy players, many of whom consider him to be a supremely good coach. McParland was also respected within the Kirkby training base as the individual who would enforce discipline when required.

But the two men's departures after four years at the club, seems to have stemmed from their doubts about some aspects of the academy's future direction, as it develops under Rodgers. Rodgers has influenced appointments to the Academy in the past six months, with Neil Critchley arriving from Crewe Alexandra to run the under-18s, after Steve Cooper's contract was not renewed at the end of last season.

The deepening sense of division about the future direction led Liverpool managing director Ian Ayre to call McParland and Borrell into his office yesterday and tell them they were to be dismissed. The vacuum the decision creates potentially delivers more control to Rodgers' to shape the culture and personnel of the Academy, which delivered no fewer than seven youngsters to their first team debuts last season. But that raises the question of how much control the manager actually ought to have over that side of the club.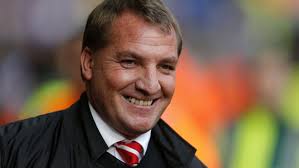 The media suggest the sackings may be a Rodgers power play (they've been known to be wrong before)
Shaun_gaddu wondered whether this is the first stage of Ian Ayre's stated long term aim of bringing the Academy and Melwood much closer together under one set-up? Rox felt that "Sacking' suggests something rather more serious than replacing them. "
Getting a sudden heave-ho certainly suggests either some information was getting to places it shouldn't, or perhaps they were talking about jobs elsewhere.
Martin McL was "not entirely sure the Academy has been doing as well as everyone suggests they have."
Most of the youth prospects who we are hyping up were not developed from scratch by the LFC academy but poached from the mid point of someone else's academy system. ……. I think that is why the two guys at the top may have gone. The policy seems to have been to buy in players rather than develop them from scratch.
Arnar Steinsson, our Academy expert, thinks "this might just be a simple case of having ambitious people working in positions that don't match their ambition."
On to football matters, and Maradoo gave a thorough assessment of the match on Saturday; here's some of it:
Martinez is facing his first derby, at home which actually isn't helpful, and surely can't match us in a game of technique. If he chooses to play aggressive reducer football, that might also backfire, as he is not that style of coach at all, and probably can't effect that game plan properly.

So there you have it, I am sure some of their lads are also a bit tired from international duty, but clearly we stand to lose more from these stupid breaks.

I can still us winning a very tight tussle, but I'll take a draw here quite happily…