By Chris Rowland.
Welcome to today's daily digest, listing the day's Liverpool FC news, the latest LFC transfer news, other major football news and also providing links to the best posts on the site's debate section.
LFC News:
With the derby approaching, today we remember Gary Ablett on what would have been his 48th birthday. The 46-year-old former Liverpool and Everton defender, who had non-Hodgkin's lymphoma, died on 1 January 2012.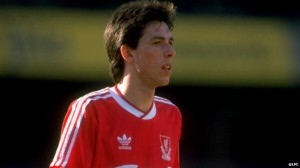 Gary Ablett, R.I.P.
Steven Gerrard is hoping a series of special back injections will extend his career for at least two seasons after crediting the procedure for his return to top form (Daily Telegraph).
Top four has to be the aim, says Iago Aspas today.
"I think we should be aiming to finish in the top four – I think it is the minimum for this club. The squad is very good; you can see that when you consider it player by player."
Victor Moses shone for Nigeria in their 2-2 draw against Italy last night. The on-loan winger played for 76 minutes in the game hosted at Fulham's Craven Cottage.
Liverpool Football Club today announced plans to launch its first ever official Chinese language website in January.
Matthew Baxter, chief media officer at LFC, said:
"We're delighted to be in Shanghai to announce our partnership with HUPU. This is a very exciting time for Liverpool FC as we see China as a key market in terms of the club's international expansion. Only, last month we announced the launch of a first football academy for the club in Guilin City. We have a passionate fan base in China which is growing at an extraordinary rate and we believe this new website will help enhance the relationship between the club and our Chinese fans.
LFC Transfer Talk:
Adam Morgan has left the club on a free transfer and joined Blackburn.
Liverpool, Manchester United, Arsenal and Tottenham  are interested in £12.5m Torino winger Alessio Cerci. The Italy international, 26, has scored eight goals in 12 Serie A games this season.
The Reds were thought to have had scouts at Craven Cottage on Monday night, when Italy played out a 2-2 draw with Nigeria, to watch the 26-year-old in action.
Liverpool and Arsenal are locked in a six-way battle with several European clubs to sign Olympiacos ace Konstantinos Mitroglou, according to sources in Greece.
The 25-year-old, who scored twice in Greece's 3-1 World Cup qualifying play-off win against Romania last week, has been in scintillating form for Olympiakos this term, striking 17 times in just 14 league and European outings.

Valued at around £7m, Mitroglou is also being chased by Borussia Dortmund, Inter Milan, Genoa and Benfica.
Lazio midfielder Ogenyi Onazi has confirmed his interest in joining Liverpool during the January transfer window. The 20-year-old was reportedly watched by Reds scouts during Nigeria's 2-2 draw with Italy at Craven Cottage on Monday, in which the midfielder impressed.
Amid growing links with Liverpool, Onazi says he would be interested in moving to Merseyside if an offer arrived.

"Liverpool? They are a huge team and are attractive to any footballer. I could see myself playing for them."

Lazio are believed to want about £6million for his services, with Inter Milan and Ajax also known to be keen.

Fast, strong and with an eye for goal, Onazi has been compared to Jay Jay Okocha.
Other Football News:
Roy Hodgson insists the fact that he is playing Ashley Cole against Germany must not be read as Chelsea's left-back winning the battle for that position with Everton defender Leighton Baines. He is also still weighing up the respective merits of Liverpool defender Glen Johnson and Tottenham's Kyle Walker at right-back.
Hodgson also feels getting to know his players is more important than beating Germany.
Meanwhile, Germany coach Joachim Low is wary of the threat striker Daniel Sturridge could pose his side on the counter-attack.
"If you look at Arsenal and Dortmund, both of these teams are shaped in a very special way, not necessarily by English or German players, but by foreign players. And I don't think that you should compare club and national teams, they are two different cups of tea.

"But at the same time I think England are very good at that. If you look at (Wayne) Rooney dropping deep, (Theo) Walcott and Sturridge, they are very good on the counter-attack. So yes it would suit England to play on the counter-attack, why not?"
Articles Published Today:
Tactical Balance: Can the Numbers Tell Us Anything?, by Daniel Rhodes.
Best/Most Interesting Posts Today:
Bob posted news of John W. Henry's efforts to get Luis back from Uruguay for the derby -by sending his own private jet to Montevideo. As Bob concluded:
Deliberate or not, this is also a way of making it a little harder for Suarez to re-visit the transfer window departure gate.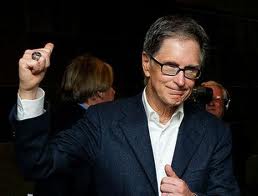 Put him in the back and don't accept any calls from agents or Real Madrid … or Juventus … or his agent's brother …
On the subject of JWH and wealth, Jeff had this to say:
John  Henry bought Liverpool FC to win. While he will not spent money like a rich sugar daddy owner, he will do everything in his power to get Liverpool back to the top of the English Premier League as quickly as possible. The idea that Liverpool cannot match any players ambition in the short term, medium term, or the long term is simply ridiculous. Given what FSG have accomplished in Boston, it is in my opinion only a matter of time before they accomplish the same things in Liverpool.
Daniel Rhodes posted about the lack of correlation between population and international football success:
There are so many factors to consider: Population, luck, cultural history, Roy Hodgson, The English FA, Chris Evans and Danny Baker, Jules Rimet, Blatter, a total lack of tactical understanding, poor coaching, X-factor, the Sun, Thatcher, Communism.

For me, the "huge factor" is poor coaching and a total lack of tactical understanding or debate.
Krishaldo made the case for Suarez leaving:
Love Liverpool  but my career is short. I'm 27 in January. Can I afford to give Liverpool more time or should I go to a ready made team and have 4-5 years of winning things?
Dan Kennett replied explaining why "He's not going anywhere unless someone pays us what we are asking. "