By Krishen Bhautoo (Krishaldo).
There have been many recent discussions on TTT regarding our centre midfield. Some believe that the sum of its parts should be producing more than it currently is, whilst others suggest that we are 2nd in the Premier League, so what are we worried about?
Personally, I think the truth is somewhere in the middle. But do the stats suggest that one opinion could be truer than the other?
To look at this, I decided to look at our rivals for the CL positions, and who plays centrally for them, whether that be Def Mid, Regista, CM, Att Mid, Trequartista or any other variation of central roles. These are the players I selected: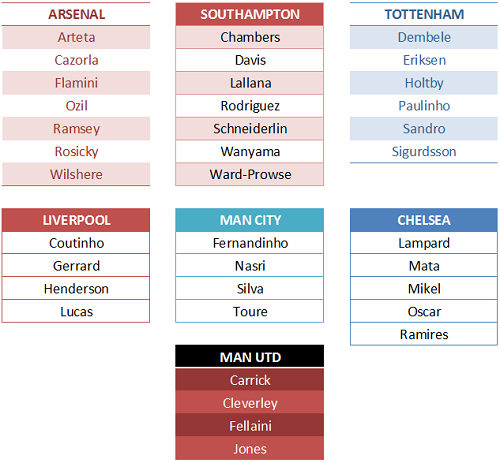 Whilst this isn't an exact representation of players who have only played centrally, most of them have at least played several games there so far this season, but also some out wide (Coutinho is a prime example of this), so the figures aren't strictly accurate, but for purposes of an overview they should give us an insight.
Firstly, I wanted to look at the defensive output of the players.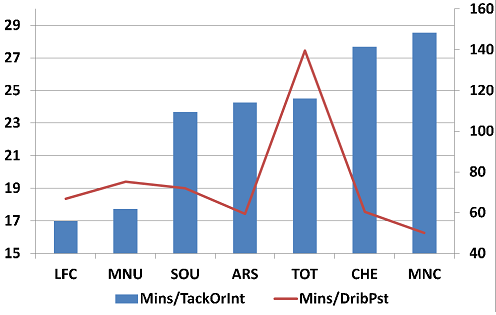 Defensively, we look pretty sound. A tackle or interception every 17 minutes just by our midfield players. Something I was quite surprised at is how Southampton fared. I assumed they'd be the leaders given the pressing style we have seen from them in recent games against them.
The rest of this article is for Subscribers only.
[ttt-subscribe-article]