By Chris Rowland.
Welcome to today's daily digest, listing the day's Liverpool FC news and latest LFC transfer talk, other major football news and also providing links to today's best posts on the site's debate section.
LFC News:
Under the headline "Rodgers turning Liverpool into a force again", Metro ran an article saying:
Any Liverpool fan who is yet to see progress in the Brendan Rodgers needs to take a look again. The whole club has come on leaps and bounds in the last year, particularly in the 10 months of 2013.
Mamadou Sakho has pledged Liverpool are still to see the very best of him, and insists there is still plenty more to come from him this season. He also said "the physical style of English football is something to be embraced."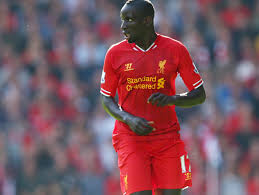 Former Prime Minister Sir John Major apologised to the Hillsborough families for his  failure to do more to support the campaign for justice when he was PM.
LFC Transfer Talk:
For the first time roughly since glacial melt carved out Great Britain's current landscape, there is none today.
Other Football News:
The back pages were still unfeasibly obsessed with Fergie's 'it's all about me' book. Roy Keane, one of those former Utd legends to get publicly undermined – imagine Kenny doing that? – notably commented:
"I remember having conversations about loyalty when I was at the club. I don't think he knows the meaning of the word."
Elsewhere, former Red Nigel Clough is named as Sheffield United's new manager.
Another Reds old boy, Norwich City defender Daniel Ayala, has joined Championship side Middlesbrough on a 93-day emergency loan deal.
Crystal Palace have sacked manager Ian Holloway.
Articles Published Today:
Investigating Fixture Difficulty, by Steven Bentley (TTT Subscriber Stretch)
Best/Most Interesting Posts Today:
Discussing LFC's tactics, Stretch said:
The way I see Rodgers operating is to play to what he sees as our strengths and let the opposition worry about our set-up rather than the other way around.
Beez posted a list of the club's top scorers in their first 100 appearances – and drew attention to Suarez's impressive stats:
Considering the quality of Liverpool side played in, and the lack of penalties, I think Suárez deserves a pat on the back here.

He has 17 assists too – no doubt the others will have had some too, but contributing to 71 goals in 100 apps is no mean feat.
Back to 'that book', and Dan Kennett posted some anti-Rafa extracts that most Liverpool supporters will find unpalatable. He then posted the Channel 4 interview of Ferguson by Jon Snow – full video here.
Dave M immediately picked up one 'inconsistency' –
"The most important thing about being manager of Manchester United is not losing your control" says Alex Ferguson before calling Rafa a 'Control Freak'.
Arnar Steinsson posted Jim Boardman's Mirror piece on how Liverpool must have got under Ferguson's skin; it's a long-ish read but a good one:
As the first snippets of Fergie's autobiography were revealed it was clear he had a lot of dirt to dish and it wasn't long before Liverpool got a mention. In fact it turned out the Anfield club got more than a mention – the 71-year-old had devoted a whole chapter of his life story to getting his feelings about Liverpool off his chest.
Joseph Cousins explained why he thought introducing a quota system would do nothing but harm England's future prospects, saying:
"There is no correlation between the number of English players in the first teams of the PL/First Division clubs and the success of the England team.

The England team does not have a history of success – not in any era. One tournament win and 2 semi finals in 84 years. When will people stop being lazy and look at the real reasons. The coaching infrastructure for children is poor. Introduce quotas and all it will do is reduce the quality of the PL and allow mediocre/poor English players more first team opportunities.

What is wrong with the football people in this country? Can't produce quality English players so let's reduce the quality of the football so the English lads can get a look in. "
Dulcet posted the Guardian's Daniel Harris' assessment of where things are going wrong at United:
There are only three differences between this season's United and last:

– a player signed by David Moyes,

– men employed by David Moyes and

– David Moyes.