By Paul Tomkins.
Last season Liverpool couldn't beat the best sides, and also struggled to grind out wins in any tight encounter; there were draws, defeats and landslide victories, but not many 1-0s. This season, by contrast, has seen a succession of 1-0 league wins, achieved with brilliant first halves and slightly ragged (but spirited) second periods. Three league games, three wins. Four competitive games, four wins. You can't ask for more than that.
The defending as a team has improved; indeed, the side now looks like a unit. And even though the summer hasn't sprung any major coups, I have to say that with Moses, Ilori and Sahko all at Anfield ahead of signing for the club, it's been a pretty big window in terms of shifting the dour surplus and adding greater, younger potential (plus, of course, Kolo Toure, who proves that FSG are not against signing older players, but they have to be the right ones, at the right price/wage structure). Rodgers also deserves huge credit for the way he tweaked the side over the summer. It looks more like what we were expecting in 2012.
Why is it going so well? What follows are some of my thoughts on this table-topping start, although our resident tactician Mihail Vladimirov will have his own take on the details of this victory on Tuesday.
This post is for Subscribers only.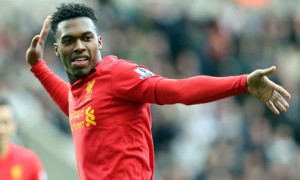 [ttt-subscribe-article]