By Chris Rowland.
Liverpool Heroes, by Ragnhild Lund Asnes.
The author, a red from Norway north of the Arctic Circle – cue predictable joke from Evertonians – is a radio host, journalist, blogger (aren't the last two pretty indistinguishable these days?) and writer. This, her second official club book following Liverpool Hearts' in 2010, was published by Liverpool FC.TV and the team that produces the official LFC match programme and magazine.
In this one she interviews 14 ex-players (including an ex-manager) about their time with Liverpool and in football, but also how their football fitted into the wider context of their lives, with a few revealing outcomes amongst them.
'Fourteen Anfield legends open up their hearts' says the catchline on the front cover, and it's hard to dispute that – they are certainly all legends, and there are 14 of them! They spill the beans – well some beans anyway – about their Anfield experiences. For me, the most telling interviews are with Roy Evans and, most of all and perhaps least surprisingly given his overt intelligence and depth of thought, John Barnes.
Evans talks about what the Boot Room taught him most about life – 'humility and respect. Respect for other people' – and refutes the charge that it was Souness who destroyed the Boot Room.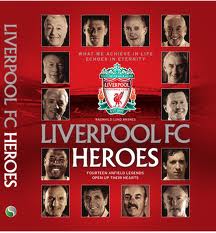 This article is for Subscribers only.
[ttt-subscribe-article]