By Paul Tomkins.
If there's one area of the team that has failed to function this season it's the central defence. The attacking play has grown increasingly proficient, with Philippe Coutinho adding the ability to take players on, score goals and most impressively, thread sumptuous passes through the hole in the bit of fluff in the eye of a needle.
It's early days for the Brazilian, and it could still go south. We've seen Daniel Sturridge look like a world-beater for a few games before appearing to rest on his laurels (and the halfway line). Sturridge is a top player, but he can't stroll through games. Brendan Rodgers has made that clear to him. He has the talent to respond, and be a big hit.
At Villa Park the Reds' manager did the right thing in abandoning his overconfident (or what his critics called 'arrogant') selection of a front four away from home; a folly which included Gerrard as a central midfielder and two attacking full-backs, and effectively left just three "defensive" players in the team.
Even so, no matter who Liverpool play, the opposition are handed several good (and one or two great) chances per game, and no matter who plays at centre-back the defence looks shaky. Last season the Reds looked watertight whenever Skrtel and Agger were paired together; but in this system everyone looks exposed.
What's interesting is that Liverpool arguably need three centre-backs in the summer (with only Agger surviving a cull), and at least one additional holding midfielder, although the majority transfer links seem to remain focused on attacking talent. How can Liverpool improve the defence? Is it a personnel or a tactical issue? Or a bit of both?
This article is for Subscribers only.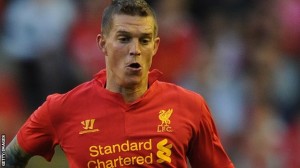 [ttt-subscribe-article]