By Paul Tomkins.
It seems that a new vogue in football is to hate the incoming manager before his charges have even kicked a ball. I'm sure there have been unpopular and ill-fated appointments in previous eras – Brian Clough to Leeds United springs to mind. But now fan noise seems so sonorous, so hysterical. We've seen it with Steve Kean, Gary Megson, Alex McLeish (at two clubs) and Rafa Benítez. The calls for them to be sacked was immediate.
Kean was hounded and hounded at Blackburn, and then hounded some more, until he finally went. In came a popular ex-player (Henning Berg), and their form deteriorated rapidly, with the Norwegian winning just 10% of his games. Bolton fans hated Megson, and yet it was their former hero, Owen Coyle, who got them relegated.
Liverpool fans are not perfect, either. We've been through a roller-coaster in the past few seasons, and patience can be hard to find if you're not sure you're on the right path. But the Kop still don't actively chant against their own manager (with Roy Hodgson, it was more a case of singing about Kenny Dalglish), and you won't see banners raised against players or bosses. Despite Liverpool fans being far from perfect – especially on Twitter – this is in stark contrast to the fans of some other clubs.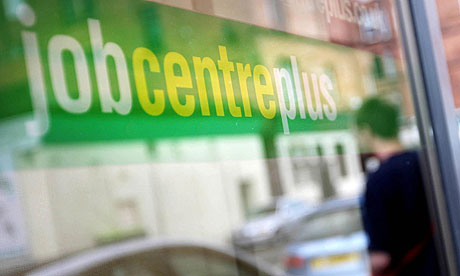 McLeish is an interesting example, having been booed into the Aston Villa and Nottingham Forest jobs. Indeed, he's suffered the same fate as Benítez: a perceived negativity to his style of play. I'm not saying I'd have wanted McLeish as Liverpool manager, but Villa and Forest have been a long way short of Liverpool.
(And for the record, Benítez's teams aren't negative. He strives for balance above all else. His teams have set scoring records, but usually they have a very healthy goal difference. When his sides have an off day, it's easy to label him negative with confirmation bias. As I write, Chelsea's goal difference under him is +34.)
McLeish won almost 50% of his 164 matches as Hibernian boss, and given that all clubs – bar two – are also-rans in Scottish football (at least until Rangers' demotion), that's pretty good going. He then managed Rangers to the usual success, winning 66% of his matches, which was more-or-less the same as Graeme Souness, Walter Smith and Dick Advocaat, and like them, he won titles in a manner you'd expect. He then won an incredible seven out of ten games as Scotland boss – 70% win rate! – before joining Birmingham, whom he got promoted and led to a first trophy in years. Of course, as seen so many times, a good cup run can harm league form, and they were also relegated. But his record over the previous decade was undeniably impressive.
However, his win percentage at both Villa and Forest was dreadful; well below his career average. But how much of that was due to being booed into the job? I can understand the rage of Villa fans, in the way that had Rafa Benítez and David Moyes swapped jobs a few years back, no-one would be happy. They were fierce city rivals. But Forest fans? They were a mid-table Championship club. Can beggars really be choosers?
Perhaps fans have never felt so impotent. At a time when they are being charged ever greater ticket prices, it's obvious to feel a sense of anger. Maybe one of the reasons why atmospheres at most big clubs seem on the wane is that fans aren't spending a fiver (the cost of a ticket when I first went to Anfield), but sometimes fifty or sixty quid. It's hard to write off a bad performance when it cost you a lot emotionally and financially. Equally, going out of your way to create a poisonous atmosphere seems like burning down your house because you don't like the carpets.
I understand how fans can disapprove of an appointment, but there's no "wait and see". And once set against a manager, no-one wants to be proved wrong; it's why it's quite common for fans to want to see their own team lose in the short-term, to placate their long-term vision. A hated manager can win three or four games on the spin, but the best he will do is lower the volume of dissent. Resentment builds up in fans who fear they are being made to look foolish by their own manager, so with the first setback pours forth multiplied anger, like a volcano that finally blows its top.
When clubs routinely change managers, there's only a limited pool of qualified appointments, and some of those will be happy where they are, and others will not go near a club with a hire-'em-fire'em policy. Chelsea are already being linked with their exes. Pep Guardiola wouldn't touch them with a bargepole.
Roman Abramovich has sacked managers who succeeded at the club and sacked those who failed. Sometimes there has appeared little logic in the timing of the sackings (Carlo Ancelotti seemed especially harshly treated), and little logic when it comes to predicting those who succeeded and those who failed. A World Cup-winning manager was seen as a flop; and yet Avram Grant almost won a Champions League title, and had a win percentage that was equal to Jose Mourinho, at 67%, at a time when Chelsea had bought some brilliant players (and before too many were all allowed to grow old on their pitch and not someone else's).
Indeed, both of Chelsea's finals in the Champions League came when sacking a Portuguese manager earlier in the season. So while it's crazy in numerous ways to keep changing managers, doing so has also led to trophies for Chelsea on various occasions. Ancelotti was one such appointment, and he won the league in glorious fashion. A year later he was gone, but by the end of that season they were Champions of Europe.
Roberto Di Matteo was lauded for winning the Champions League and FA Cup, yet his tenure only started in the March of that campaign. Can you really get full credit when you didn't even take charge for half the games in a competition? And yet, by the same token, Chelsea didn't seem set for that level of success under Andre Villas-Boas, who is doing so well at Spurs now, but who looked like a man who couldn't make sense of the goings on a Stamford Bridge.
Many managers reach a tipping point of antipathy from fans from which they cannot return. But Benítez and McLeish reached that point upon signing their contracts.
Some journalists pointed to the Kop's treatment of Roy Hodgson when comparing Benítez's situation at Chelsea, as a response to Reds sticking up for Rafa after his comments in the week. By contrast to what Benítez has faced at Stamford Bridge, Hodgson was welcomed with open arms. Liverpool fans were largely underwhelmed at getting a journeyman with no success outside of Scandinavia, but they were prepared to give him a go.
Equally, I don't think Brendan Rodgers was the ideal appointment for most Liverpool fans – we are almost all predisposed to crave big names – but he's been given time by everyone bar the usual Twitter trolls. He's been questioned, of course, but he hasn't been booed or subject to ridicule within the ground.
(Having said that, the David Brent stuff on the net, while funny in places, has also been used to nasty effect by some, just as "Woy" turned Roy Hodgson into a caricature and, down in west London, "Fat Spanish Waiter" turns one of the most successful managers of the millennium into an incompetent buffoon. Is this snide mocking of your own manager a new phenomenon?)
For the record, 'Hodgson out' was first heard nine weeks into the lugubrious Londoner's reign; 'Benítez out' took about nine seconds at Stamford Bridge. Liverpool fans did chant Kenny Dalglish's name, but it took a series of on-pitch and PR disasters for anti-Hodgson chants to appear. No banners were unfurled, even when the team were in the relegation zone.
A problem was that Rodgers and Hodgson did not have CVs that matched Liverpool's record over the previous decade. But at least Rodgers was young and on an upward trajectory. He hadn't had the chance to build up an impressive CV, as he was still in his 30s (and not his 60s).
Chelsea fans seem to have had a problem with Benítez because, on top of his plastic flags comments in the past (well, they did get given plastic flags to wave), and some comments he didn't actually say, they thought he was a rubbish manager. And yet their record as a club between 2001 and 2012 when he was appointed wasn't that much different to Benítez's as a manager in that time – but achieved on a far smaller budget, and with two years on sabbatical. Chelsea were actually appointing someone used to managing at the top end of major leagues, and taking teams all the way in Europe; and yet you'd have thought they were getting someone from the lower reaches of the Welsh League.
Since 2001, Chelsea have won three league titles, and Benítez two. So not too different, is it? The clear difference is domestic cups: six to Chelsea, one to Benítez. But domestic cups aren't what they used to be, are they?
However, when it comes to Europe and World titles, there's only one winner. Chelsea had one European Cup and one turn as beaten finalists between 2001 and 2012, which Benítez could match exactly. But the Spaniard also captured the Uefa Cup and the World Club Championship. Given that Valencia and Liverpool, where most of his success came, were never the richest club in their respective countries, and Benítez didn't manage for the entire 11 years, it's pretty impressive. However, such has been the mud thrown by certain pundits and journalists that he has somehow become a joke figure. Perhaps that culture of ridicule dates back to the red-tops, and England managers turned into turnips. It does no-one any favours, bar the coffers of those tabloids.
All fans need to think if they're being helpful or harmful. Even some Arsenal fans have been treating Arsene Wenger as if is some senile old Frenchman stuck in a time-warp. Criticise him, by all means, but within reason and within the bounds of decency.
I understand the desire to be rid of a manager who you feel is only harming your club. But if Chelsea fans turn around and say that they were proved right – Benítez didn't do well enough – it's worth noting that his home league record over six seasons at Liverpool was 72%, rising as high as 83% one season, and dipping no lower than 67%. At Chelsea, in all competitions, he's won just 45% at home but 57% away. It's easy to conclude that this is down to the poisonous atmosphere at Stamford Bridge; at the very least, it must have played some part. Benítez was perhaps the wrong appointment, given his history with Chelsea, but once he was in place, it seems that their fans were going to scream and scream until they were sick. What does it say when their fans would hate to see him land them a trophy or two?
The moral of the story is that while clubs shouldn't appoint the fans' choice – as fans don't always know best – they should also avoid appointing ones they are vehemently opposed to. Because they just won't let them succeed. They'll undermine them at every turn.
Liverpool fans also need to take a look at themselves. At times I've been as guilty as any in feeling edgy about the team's fortunes in recent seasons. Change, inconsistency and underachievement screws with your mind.
I've been in the 'undecided' camp on Rodgers – seeing the good, but also unsure or worried about certain issues – which has left me open to ire from both his supporters and his detractors. At times I've felt stranded on a small island in between two warring countries (certainly this is true on Twitter!). I'd rather be on the side of the optimists as it's more comforting to have faith, but equally, you can't false yourself to feel that way, and I've felt that some scepticism makes for good common sense while someone is trying to prove themselves.
There have been three or four occasions when I've felt Rodgers may indeed be the answer, only for a really bad result or two to quickly follow. So I revert back to a neutral default setting. However, I think things have generally improved as the season has gone on, and as long as it's one step backwards followed by two forward, and not the other way round, he'll be okay, and so will Liverpool.