By Paul Tomkins.
Right now, your guess is as good as mine as to where this Liverpool side is headed. And judging by the people I hear from, Brendan Rodgers is either a dreadful charlatan or a future great. Take your pick.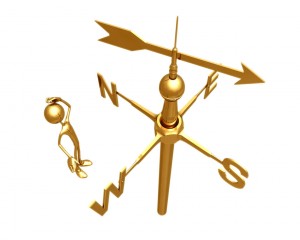 Last week I wrote a piece detailing the pros and cons of Rodgers thus far, and someone told me to get off the fence and say what I really thought; completely missing the point that I don't know what to think. Right now there seems to be such an equal mix of good and bad, in terms of performances, purchases and results, that they cancel each other out; the net result being confusion and ambivalence (at least in my case).
Rodgers rightly points to the players who are now playing well under him: Suarez, Henderson (lately), Downing (lately), Enrique (before his injury), Johnson and Gerrard. Meanwhile, Daniel Sturridge has been his one clear success in the transfer market. It's perhaps no coincidence that these are all attacking players; even the full-backs are quasi-wingers.
Some might argue that Jamie Carragher is playing well of late, but only because the form of Martin Skrtel and Sebastian Coates has nosedived to the point where they are almost persona non grata, and while Daniel Agger remains great on the ball, off the ball his form has dipped markedly. Carragher has started the last three games, and defended with aggression and his trademark clever reading of the game, but the Reds have still conceded two goals each time. He reminds me of Stephane Henchoz between 2002 and 2004: brilliant defending the box, but too eager to retreat there. Henchoz was great at throwing himself in the way of shots, but Benítez instantly despatched him for the (then) pacier Carragher, who, by defending higher up, reduced the need to block shots.
Also, Pepe Reina – another 'defensive' player – is having his worst season at the club, although his form had been dipping for a while. However, Skrtel and Agger were by most neutral accounts the best centre-back pairing in the league last season.
Is it a coincidence that three centre-backs have been poor under Rodgers? And the one defensive-midfielder, Lucas Leiva, hasn't looked his best other than in two or three games (although after almost 18 months out, the manager is right to say that it'll be next season before the Brazilian is firing on all cylinders).
By all accounts Rodgers works mostly on possession and attacking in training, and it might explain why on 14 of the 17 occasions when a goal has been conceded a second or third has followed. There was something of a similar trend at Swansea last season, so is it fair to say that the manager brought this with him? If he's largely rectified the Reds' inability to score in home games – at least until last night – then the flip side is this defensive shortcoming which is undoing all the good work.
On the one hand it seems churlish to moan about attacking football when that's what we all want to see; but on the other, it needs some form of balance to prove effective. Balance can be beautiful, too.
Spookily, this is probably the least-balanced Man United side ever, and yet they are walking the league; but most of the time, teams that can't defend (or don't protect their defence, which is another matter entirely) will not end up as champions. (You can have the best centre-backs around, but if you have the other eight outfield players upfield, they'll look ropey when four or five opponents break at them.)
And Liverpool will probably never be able to afford a forward line-up like Van Persie, Rooney, Hernandez and Wellbeck, plus the litany of wingers and attacking midfielders they possess. (And crucially, United have that winning mentality ingrained after decades of success; so long as the entire team doesn't change overnight – or the manager – new players can slip into this groove, even if bought from Wigan or Everton, where they never got near a trophy.)
Rodgers is picking up the disparate threads of several years of managerial turnovers, and perfection cannot be expected. But equally, he had enough quality leftover from Benítez and Dalglish (with Hodgson's mistakes finally eradicated when Joe Cole was sold), and has had enough money to spend, to fashion a team that should be better than 9th right now. I think that is undeniable.
The XIs Rodgers fields look better on paper than the league position suggests. His team play a brand of football that looks better than the league position suggests. The side and the squad cost more than the league position suggests. And yet the Reds still haven't beaten a team in the current top 10, and currently sit below West Brom and Swansea, in mid-table. It's not all Rodgers' fault; but surely some of the buck stops with him?
So far, Rodgers has spent £53m on players, when taking into account Nuri Sahin's loan fee. Of that money, only £12m (Sturridge) is adding anything to the team lately; £41m (roughly 80%) sits on the bench. Of course, Philippe Coutinho only arrived last week, so it's too early to say whether or not he's a first XI player or another squad option
A net spend of £40m isn't too high (although it is fairly sizeable for one season, unless you are one of the top three). Of course, it's not Rodgers' fault that Kuyt, Maxi and Bellamyonly brought peanuts into the club's coffers last summer; three very good players left, with the savings in wages helpful, but a lack of transfer fees damages Rodgers' net spend figures. However, net spend is not an issue here; the problem is arguably the positions of players Rodgers has bought, and more pertinently, the fact that they're not in the team. Long-term, that may change. But for this season, they've not added enough.
While the age profile has been sensible, an issue seems to be that of the seven players signed, not one is in any way defensive.
And of the seven signed, how many were actually needed?
Sturridge was definitely needed – and needed last summer, when he was available. Borini, as another striker, was needed, although perhaps a better alternative might have been sought. (I remain a fan of the Italian, but he's got a lot to prove.) Yesil, as a youngster, wasn't needed, but for £1m, made sense; no arguments there. Assaidi was supposedly a signing recommended by the technical committee, and therefore Rodgers is only partly accountable there. But were Joe Allen, Nuri Sahin and Philippe Countinho actually required?
Two central midfielders were brought in last summer, and yet they both performed below the standards Jordan Henderson has been setting of late; while I was never a big fan of Henderson on the right, whenever he played centrally last season he looked a quality act (and I'm on record as saying so). With Lucas returning from injury, Jonjo Shelvey featuring more than many might have expected, and Steven Gerrard only ever playing in central midfield, a large chunk of the budget went on that area. And while I'm excited by the arrival of Coutinho, was another tricky attacking player really a priority? I expect him to prove a sound buy, but for all the midfield signings, there's no kind of enforcer, beyond Lucas.
The average height of Rodgers' signings is exactly 5'10" – one inch shorter than Stewart Downing in his socks – with only one over six foot (Sturridge), while Raheem Sterling is another newcomer to the starting XI who ranks as a midget in footballing terms, and who brings the height down even further.
In 'purist' mode, I don't want height to matter, but in the English game there are teams like Stoke (and Oldham!) who Liverpool simply haven't been able to cope with; and plenty not quite as tall and physical, but still able to bully the Rodgers' side. For as long as the Reds have such a clear achilles heel, moving higher up the table may prove difficult. The inclusion of the unfairly maligned Jonjo Shelvey has perhaps been to add a bit of size and muscle, but he's a talented but raw player right now. Unless Liverpool really can pass teams to death, then it will remain an issue.
Costly
At present, the Liverpool '£XI' – the cost of the side over 26 league games when adjusted for inflation (TPI) – ranks as 4th:
| | | |
| --- | --- | --- |
| Rank | | Average £XI |
| 1 | Chelsea | £ 213,487,423 |
| 2 | Man Utd | £ 195,430,518 |
| 3 | Man City | £ 173,020,663 |
| 4….. | Liverpool… | £ 105,951,352 |
| 5 | Arsenal | £ 91,610,185 |
| 6 | Spurs | £ 71,630,828 |
(Everton are 6th in the table, but rank 7th)
With our research for Pay As You Play we found that, on the whole, teams usually finish within two places of their rank. Right now, Chelsea are two below theirs; United are one above theirs; Man City are one below theirs; Arsenal are dead-on with theirs; Spurs are two places above theirs. So far, so good, in terms of the model.
But Liverpool are five places below their rank. Only Newcastle, QPR, Aston Villa and Wigan are performing worse when compared against their £XI rank. (Swansea and West Brom are performing the best: both are 10 places above where they "should" be.)
Of course, a win against Swansea next weekend, and the Reds will likely be up to 7th again. That would still be a poor position based on the resources – but for Rodgers, in his first season (where some slack must be cut) – not disastrous. And with the remaining games, 7th should easily be achievable, and 6th shouldn't be beyond the realm of possibility.
The £XI is a good (if not flawless) way to rank expected performance, because unlike wage bill (which also has its merits as a means of determining success), it counts the resources that a manager can call upon for his side. Now, not every player costs what he goes on to deliver – some deliver above (Suarez), some deliver below (Downing), some deliver on the money (Johnson) – which means that it often averages out to something resembling accuracy.
(I've obviously not got room here to explain the entire list of pros and cons with using £XI – buy the book for that – but I think it generally works very well. One way to outperform the £XI is by filling the team with talented home-grown players or cheap kids, and to a degree, Rodgers has done that, too: Gerrard and Sterling frequently, and Carragher, Wisdom, Suso and Shelvey less frequently.)
In this instance, Rodgers has been picking the best remaining Benítez signings (Johnson, Reina, Agger, Lucas, Skrtel, Shelvey, Sterling, Suso) and the best Dalglish/Comolli signings (Suarez, Henderson, and at times, Enrique and Downing), as well as his own signings.
A manager's own flops don't impact the £XI unless he's blindly picking them, and in Rodgers' case, he had the "luxury" of bidding goodbye to recent signings like Carroll and Sahin, even though more could arguably have been gained from them. (Although you can't get the most out of every player; some will unavoidably move towards the fringe, as more than half the squad doesn't start each game.)
So while I accept that a new manager needs a period of adjustment, it's fair to say that Rodgers inherited a talented and settled back-four who were in their peak (based on the form of several seasons); three or four world-class players in Suarez, Gerrard, Johnson and arguably Lucas; some decent squad players with scope to improve; and an array of promising youngsters.
(And when it comes to changing managers, both Spurs and Swansea have seen their new bosses settle in brilliantly; Laudrup has improved Rodgers' Swansea, and Andre Villas-Boas is doing a very good job at Spurs. Both have altered the style slightly, and yet still got results. West Brom are also doing better under a new manager. Indeed, West Brom and Swansea have got through four managers in roughly as many years, and only ever really improved as a result, due to the strong core philosophies of those running the football side of things.)
Rodgers and his medical staff have done brilliantly to have Agger, Johnson and Gerrard play virtually every minute, and of course, Suarez hasn't had the distractions and suspensions of last season. However, having had these players as virtual ever-presents, shouldn't the manager be getting more out of the team than Dalglish and Clarke did last season, when, at best, these players were only around roughly (at a guess) half of the time? At present, 9th is one place worse than the poor 8th registered in 2011/12, which included the awful distraction of the Suarez/Evra affair, and the efforts in getting to two domestic cup finals.
And yet … quite often, the Reds don't look too far away from being a top four side. There's something there that suggests more might follow soon. Liverpool have looked very good at times this season, and occasionally brilliant; although of course we said the same last season. Liverpool have tons of efforts at goal, although again, with Suarez in the team, this stat will be slightly skewed, as he shoots from almost anywhere, and has an effort at goal more frequently than any other player in the league. Still, Liverpool do create a healthy amount of chances, beyond wild pot-shots.
Rodgers has eradicated the problem of not getting enough points at home – even after last night, the points-per-game is very good – but simply replaced it with an inability to beat anyone better than West Ham. After 14 games against teams in the top half of the table, it starts to look less like a statistical quirk and more a fact that decent teams can find and exploit Liverpool's weaknesses.
I remain patient about Rodgers, but still undecided. As I said last week, even at worst I don't think he's going to ruin Liverpool with his buys and his playing style. So I see no need to panic; this is no Hodgson, driving fans and players away. But equally, he's not the only manager around who can create a side that plays good football, and plenty of them have proven records of success, too.
Changing manager again would have its downside, and I'm not advocating it; but it's wrong to think that Rodgers is the only possible solution. If results don't pick up, then maybe change will be required again this summer.
Equally, Rodgers has the rest of the season to show that his style can be matched with substance, too. If he does that, then he'll certainly have next season to try and take things further, and work on eradicating the shortcomings of his current side.