By Si Steers.
One of the big question marks around FSG's ownership of Liverpool to date has been leadership – or lack of. There has been a reliance on a structure that has lacked experience of top level football at all levels.
So does Liverpool need an experienced leader at the helm? Or are Ian Ayre and Brendan Rodgers capable of stepping up into the two most critical roles at the football club?
The lack of experience at the club has been exposed a number of times during FSG's tenure with avoidable situations such as the Suarez affair and the Duncan Jenkins mess. Both of these incidents could have potentially been avoided with a strong CEO in situ.
The question for FSG is whether they feel that the current leaders at the club have the capability to develop and learn from mistakes. This piece is an assessment of the senior figures at the club, looking at strengths and weaknesses; with a concluding argument as to whether or not a senior figure is needed to provide guidance and experience at the top of the club.
Ian Ayre
The role of MD or CEO is a critical role in modern day football. It is the role that has to take a holistic view of the football club; providing direction and aligning the sporting need with financial resources.
The role of the CEO is critical in any business. It is the role that translates vision into tactics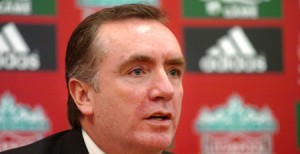 and pitches the organisational story to stakeholders. If your stakeholders don't buy into where you are going – they will be a barrier to progress.
Ian Ayre divides opinion. He has a credible and strong background in the commercial arena and is widely touted as being responsible for brokering an £80m deal with Standard Chartered – one of the biggest sponsorship deals in football at that time (although I am sure Purslow would beg to differ!).
He is obviously a capable negotiator. The critical skill you need in a commercial role is negotiation. He also understands the City of Liverpool and you would assume he has an understanding of the unique cultural complexities of the football club.
The difficulty Ayre has is that he is in a role that football fans will never relate to. Not all of his decisions and actions will be popular.
The 'Being Liverpool' documentary did Ayre no favours at all. Whilst you can see that the idea was to try and bring out his personality – the unfortunate consequence was a perception of the most senior executive at Liverpool trying too hard to boost his popularity in a comical fashion.
But that shouldn't be a factor in how Ayre's work at Liverpool is judged. There is no question that he has made mistakes in his role as MD – any leader with a sense of media awareness would have seen the outcomes of both the Suarez and Jenkins issues before they had to be managed with reactive reputation management.
Ayre was probably fortunate to keep his job in both instances. Any organisation has to have accountability in senior roles, and that is something that has been badly lacking at Liverpool in recent times. People have been held accountable – but the man at the top of the club has dodged a number of bullets.
Whilst the transfer window debacle in the summer was also perceived as a failure by Ayre, I think in the longer term that view may soften. It sent out a message to clubs that we would no longer be held to ransom.
If you are looking backwards there is a huge amount of criticism you can attribute to Ayre. But – in reality – the business side of the football club is now being run efficiently and sensibly.
The January transfer window was a good one for Liverpool. Ayre deserves credit for brokering the deals to bring Sturridge and Coutinho in and Cole out. His strength as a negotiator can be an asset to Liverpool – and the January window was the first positive sign of the transfer committee working together – with Ayre coming in at the end of the process – to drive and negotiate value.
The big question around Ayre is can he step up as a leader of a football club with a global footprint?
Henry and Werner
One of the reasons that Ayre has probably been retained as MD is that Henry and Werner want ultimate control of direction and strategy at this stage. What I think they want is a man on the ground with the right skill set to execute the strategy. And in Ayre, I think they believe they have that man.
It is well known that FSG believe in the devolution of power; the current structure at the club fits with that model with no one person having total control. But that can lead to a chasm in leadership.
It seems unlikely that Ayre has full decision-making authority at the club. It looks as though the current structure takes a collaborative approach to decisions with either Henry or Werner making the final call.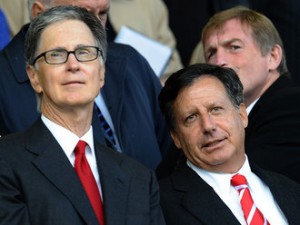 This would explain the lack of accountability at the top of the executive structure at the club.
At this moment Liverpool are in a critical phase of development; where long term decisions are being taken that will influence the club's future for a generation. It is understandable that during this process Henry and Werner want to retain ownership of the direction – and it may well explain the absence of an experienced leader at the top of the club. Once we reach maturity – it could be that leadership is devolved to a decision-maker based in Liverpool.
Whether or not that is Ian Ayre is debatable. It could be that the club turn to an experienced head like Brian Barwick (who has been advising the club and the owners as part of the executive management team since February 2012). Or they could turn to somebody like Billy Hogan, who is close to Henry, and has the benefit of being an FSG employee who is currently doing some great work and getting to grips with the culture of the club.
But there is a possibility Ayre will develop into a leader. It is well documented what he has done wrong – but he has also done a lot of things right. The fact that we have maintained revenue with no Champions League and lowered the wage bill to a sustainable level whilst slowly building a young competitive side has happened under Ayre's watch.
What Ayre needs to do better is communicate. He isn't a natural communicator; he struggles to translate his message into a coherent story at times. He can seem uncomfortable when talking to the media – shifty almost – and that will damage trust and credibility.
Ayre would benefit from a more open style of communication: an appearance on the Anfield Wrap or one of the 'fan site briefings' would improve his credibility. He shouldn't be afraid of being challenged.
With the recent recruitment of Phil Baxter as the club's Chief Media Officer, the senior Executive Team is looking more solid. The likes of Hogan and Baxter will be good support for Ayre as he continues to grow into the role of leading the club.
Brendan Rodgers
One of the pre-requisites of Rodgers taking the job in the summer was that he would not work under a more senior footballing figure – a sporting director or director of football. Rodgers is a self-confident manager – he has an air of authority and unlike Ayre is a natural communicator. He has a tendency to overplay that on occasion, which can lead to a perception that he 'talks a good game' with little substance beyond it.
But Rodgers is still a young manager. He acts like he is the finished article, but the truth is he still has a lot to learn. He will recognise that there are questions over his capability based on a lack of depth in his experience at the top level – and will often try and compensate for that.
I think Rodgers is a natural leader. He was criticised recently for calling out his young players after the Oldham game; but a good leader or manager makes those judgements. It will not have been an off the cuff or impulsive remark, it will have been a calculated method to provoke a response and motivate players. He knows the character and personalities of his squad – he knows what makes them tick.
Rodgers seems to be a good man manager. The dressing room seems united (something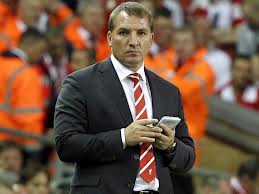 Rodgers inherited from Dalglish) and the players seem to respond to Rodgers methods.
Whilst Rodgers may have natural instincts to lead, he hasn't yet got the experience to deflect criticism during the tough moments. And at this stage of his career, and at this stage of the club's evolution, there will be tough moments.
This is why I believe Rodgers made a mistake when turning down the opportunity to work with a senior footballing figure. At Barcelona, Guardiola was guided by Beguristain; the sporting director role doesn't have to be purely hierarchical – it can also be that of a mentor.
This is where I believe Rodgers has missed a trick. A facilitator to take the politics out of the manager's role, to liaise with the owners and board, to manage administration, and to deflect criticism would have made Rodgers tenure to date at Liverpool easier, not harder. And it wouldn't need to dilute his authority. A wise old head to bounce ideas off would also have been a real asset to Rodgers this season.
The sporting director role is all about the 'fit'. It could be that somebody like Van Gaal is too big a personality – but there are a number of candidates who would have been a good fit with Rodgers. I hope that the sporting director role is something the club and Rodgers haven't abandoned – it could be that in the future it provides Rodgers with the opportunity to lead without the distraction of politics.
Rodgers has all of the qualities to lead; I think that he listens to the people around him – something he has to do as part of a collaborative transfer committee. But listening is an important part of being a good leader. And so is learning from mistakes.
If Rodgers trusts his instincts at Liverpool he can be a major success. He shouldn't be afraid to take unpopular decisions or be too proud to admit mistakes. And whilst he is an excellent communicator; he needs to be self-aware enough to know when he is straying into overkill territory.
Summary
The lack of senior experience at the club has led to avoidable mistakes; and that has damaged the credibility of FSG, Ayre and Rodgers. But that doesn't automatically translate into bad leadership.
I think the club has leaders in key roles – people that are perhaps doing good work but have been negatively tainted by mistakes. There is a real lack of 'storytelling' at the club, which has meant the narrative on direction has been led by different factions of supporters rather than the club. That is the direct impact of a lack of leadership.
So what are the options for FSG? I think they will be fairly content with the way the club is progressing – but will be frustrated that there is a great deal of negativity amongst sections of the fan base.
They could well still appoint a senior figure like Barwick to provide leadership from L4. But I suspect that Ayre will continue in his role as MD for the foreseeable future – and if he continues to lead the business side of the club effectively whilst developing as a communicator he may well prove that he can be a long term solution.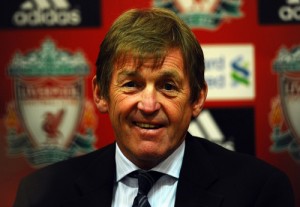 It is a similar situation with Rodgers; he has been given the opportunity to prove he can lead without a senior figure. It is up to him to prove he has that capability – if not then I expect the sporting director discussion will be resurrected. The one thing Rodgers needs to be under no illusions about – is that it is a tough task leading Liverpool Football Club (supporters will always see the manager as the leader!).
What the club perhaps really needs isn't an executive leader – but somebody who can unite supporters behind the club's journey. Either an ambassador or Chairman in a non-executive capacity – similar to Bobby Charlton at United: somebody who is on the board and can influence direction.
As Jagdesh concludes in his excellent piece the need for a statesman, the role is made for Kenny Dalglish – but given the circumstances of his departure as manager, whether he would want it is another question.
This is the first of two articles on the subject of the club's management structure and the club's owners. Next week, James Keen will be asking 'What Do We Want From FSG?'