By Paul Tomkins.
Perhaps at the heart of the edginess of a large number of Liverpool fans – aside from the obviously displeasure at 12th position in the table, with five wins from 17 games – is that lack of someone at the club who has been there and done it.
We know this is a young team; at times the youngest in the Premier League this season. Even though there is experience on the pitch, the collective feel is one of youth and inexperience.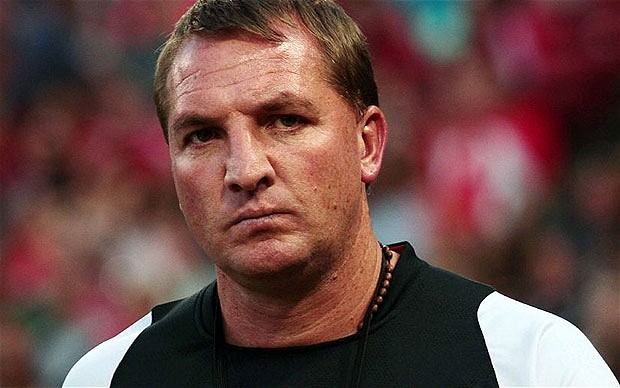 Behind the scenes, FSG, to use American parlance, are still football rookies. That's not their fault (although critics might suggest that they didn't have to buy the club), and I imagine (or at least hope) that they are learning fast.
But they are still novices, with no track record of appointing the right people in our sport (how do you recognise the right people in a sport you can't be expected to fully understand?) While their Boston Red Sox have fallen away badly in the last couple of years, after they brought in the wrong people, their initial appointments did lead to the first titles in almost a century, and for the majority of their time they've been seen as the best in the business. They know how to run sports 'franchises' and revive ailing old stadia. They're still learning how to run a football club.
Then there's Ian Ayre. Guess what? He's a rookie Managing Director, too. Is he any good? Honestly, I don't know; partially because it's hard to assess what the Americans call 'back office', but also because not a lot has gone right for the club during his tenure. He has been accredited with some good commercial deals, and in the modern game you need that, but what about in terms of leadership? His critics feel that he's been absent too often, such as in the Suarez saga and on the final day of the transfer window, when he arrived home while Harry Redknapp was still leaning out of his car window.
The problem Rodgers has – and perhaps the problem Rodgers creates, or exacerbates – is that he too is a rookie. He has a good grounding in the game, after almost two decades of coaching at lower, reserve and youth level, but arrived with just one season of top flight management on his CV. He is untested in terms of the demands of a major football club. He seems to have some good ideas (including bringing in sports psychiatrist Steve Peters), but can he get them to work?
Young players. Rookie owners. Rookie Managing Director. And rookie manager. Perhaps all will prove to be experts and winners in the long run. But right now, it's a big leap of faith for fans. Who do we look to in order to assuage our nerves?
When Bob Paisley was appointed to his first job in management, upon Bill Shankly's resignation in 1974, Bob had spent 15 years as Bill's sidekick. He knew the club, knew the players, inside out. (Ditto Joe Fagan in 1983.) When Kenny Dalglish was appointed in 1985, John Smith and Peter Robinson had been running the club for years, and were seen as the best in the business; and Dalglish intimately knew the players' strengths and weaknesses. Dalglish was also offered the assistance of Paisley as an advisor. Things went so well that he didn't really need to call upon the most successful manager in English football history, but had they not gone so smoothly, the master was on hand for the apprentice.
Perhaps 1998 is a good comparison point. David Moores was the owner, although he was never viewed as the sharpest operator, and let emotions, as a fan, cloud his decisions. Rick Parry was the new CEO, and Gérard Houllier the new manager. After an initial fudging of the issue by keeping Roy Evans as co-manager, the Frenchman eventually took full control.
Houllier was key in bringing in the professionalism that had already helped Arsenal dramatically improve (albeit without their superior brand of football). He was a flawed manager, with no great flexibility and no great style, but an excellent administrator and organiser, who had won the title in France in 1986 before moving to duties with the national side; having cut his teeth and made his mistakes in the French backwaters. And Rick Parry, for all his famed sleepiness when it came to making deals, knew his way around the game, after seven years spent working for the Premier League (the first year of which was spent setting it up).
Wherever you look in Liverpool's history over the past 50 years, it's impossible to find so little experience in key areas. That doesn't mean it's all doomed to fail; it just means that it's harder to feel comforted when things aren't quite working. Experience, and prior success, doesn't guarantee anything, but having achieved something in the recent past suggests an ability to do so again.
FSG's original plan was to pair a young manager with an experienced older head working behind the scenes. They were undoubtedly looking at some of football's real heavyweights, including Johan Cruyff. By all accounts, Brendan Rodgers vetoed the appointment of Louis Van Gaal as Director of Football. Maybe he was right to do so; the Dutchman is notoriously fiery and most managers want sole control. But it would have seen at least someone with years of experience in a key position. And the abrasive Van Gaal didn't have to be the only option, and Pep Segura was an alternative; the Spaniard obviously thought so, which is why he quit the club after being overlooked.
Rodgers wanted things on his terms. That's his right. But if he fails, he will invite criticism for forcing FSG to change their plans; and FSG will be open to criticism for acquiescing to his demands.
So, what is Brendan Rodgers? 
Is Rodgers the next Jurgen Klopp, whose philosophies he seems to share? Well, Klopp had seven seasons of management at Mainz (three of which were in the top flight) before taking over at Dortmund. I don't know if I made the mistake, in the summer, of projecting the success of someone like Klopp onto Rodgers because they share some similarities.
We all make that kind of mistake with players. I couldn't help but see Krisztián Németh as a Hungarian Robbie Fowler, given his similar build and the way he finished with such natural ease in the Reds' reserves. This is a player who had scored 14 top-level goals in Hungary as a 17 year old; he's now about to turn 24, and despite playing in Holland's top flight, he has only added a further 10 league goals since the age of 17. We project greatness onto the unproven, and fill in the blanks with traits borrowed from past heroes. Every big African striker is the next Didier Drogba, after all.
Rodgers cuts the figure of the real thing. He speaks with authority, and sounds like he knows what he's talking about. But with a 30% league win rate, we're having to take his word for it. I've no doubt that he's a good manager. But is that good enough?
He did a very good job at Swansea, but Michael Laudrup has improved them further, in a very short space of time. As I write, they've won more matches than Liverpool, and beaten the Reds in the League Cup.
Passing
Rodgers has had to change certain aspects of the way Liverpool play. By saying "but Liverpool have always been a passing side" ignores the many different formations over the past decade, the depth of the defensive line, the speed of the pressing, the loss of technical players, and so on. But equally, it holds some merit. We are not looking for Rodgers to recreate pass-and-move after years of long-ball football. Dalglish's Reds had a certain directness with Andy Carroll in the side, but they still passed the ball (excellent rates in the final third) and created lots of chances.
Despite some issues with squad depth, and the low average age, it's also true that Rodgers inherited a world-class keeper (whose form, admittedly, hasn't been world-class for a couple of years); a world-class attacking right-back; two of the best centre-backs in the league; the most exciting striker in the league; a captain who was world-class, but who should still be one of the better attacking midfielders around; and the best holding midfielder in the league, albeit one who has yet to be fully match-fit this season.
On top of that, there's a couple of prodigiously gifted youngsters in Sterling and Suso, and the man-boy beast of Wisdom; a very talented but tired and frail-looking £15m midfielder; an in-form and improving Jordan Henderson, who went to Euro 2012; a 28-year-old winger with 34 England caps; a Spanish left-back whose only two settings are 'incredibly good' and 'incredibly bad'; a cultured young(ish) Real Madrid central-midfielder who was regarded the Bundesliga's finest a couple of years back; a young Uruguayan international centre-back;  a well-past-his-best Jamie Carragher, who has turned back the years a little in the Europa League; a young full-back (Kelly) who has played for England; a promising 20-year-old bald-headed midfield goalscorer who has also represented his country; a Moroccan winger rated very highly in Holland before his move to Liverpool this summer; and an Italian international striker, albeit one who had failed to score a league goal before getting injured.
Oh, and Joe Cole.
It's not a perfect squad by any means, but even in transition it should be doing better than being on course for 49 points; one point more than the glorious pro-rata total of Roy Hodgson, and three points less than last season. In 2012 prices, Liverpool have been fielding the 4th most expensive side in the Premier League in 2012/13, and that doesn't include record signing Andy Carroll. This is no cheap side. Rodgers brought in just one of the regular starting XI (Borini being injured, Sahin out of favour and Assaidi rarely seen).
Rodgers failed to address the key needs of the squad in the summer – most notably forwards and goals from midfield (especially as so many goalscorers were offloaded) – with half of the players he brought in playing as non-attacking central midfielders. It's never easy in a first summer, admittedly.
Once Allen's bright start faded, it's fair to say that none of the manager's purchases (and loans) have succeeded, although any of the four could still make the grade. I'm fairly confident that Allen and Borini will prove to be good buys, in the way Jordan Henderson has started to acclimatise, and I feel that Sahin could show his true class once he gets used to the pace of the game over here (but as he's only on  loan, he may not get the chance of a second season.)
The trouble is that if you're bringing in four full internationals, you need one or two of them to deliver right away.
If you look at almost every club this summer, and at a variety of fees paid, you can see at least one success over the first five months of the season: Van Persie and Hazard at the top end of the scale; Cazorla and Dembele a bit further down; Berbatov, Fletcher, Ramirez and Michu beyond that. Aston Villa paid around £7m for Christian Benteke.
As Rodgers correctly notes, the Liverpool shirt is a particularly heavy one. Would a young buck like Benteke handle the pressure/rotation had be been Suarez's partner/understudy? But going back five managers, Sami Hyypia found wearing the shirt a doddle, as did Markus Babbel (before illness struck) and John Arne Riise. Luis Garcia and Xabi Alonso hit the ground running, and kept going their whole debut campaign, as did Fernando Torres. (Garcia was hit-and-miss, but frequently turned games in the Reds' favour.)
While you accept that there will be slow burners, like Lucas Leiva, you can't afford for them to all be like that. And yet, since the end of 2009, only Glen Johnson (although he has also steadily improved) and Luis Suarez have come in and immediately impressed, and more importantly, looked consistently at home. You have to be able to get results during a transition, so that the project remains "sellable" to potential signings, and key talents don't get disillusioned. Top four isn't expected; top six or seven should not be beyond this squad.
Rodgers made a poor decision – a 'rookie' mistake, if you will – to let Carroll go before replacing him, and even if the big striker isn't the manager's cup of tea, it's hard to how it could have hurt to have brought the Geordie on at 2-0 or 3-0 down yesterday (assuming he wouldn't have picked up the same injuries), rather than have neither a transfer fee nor a replacement player. At times Skrtel has been pushed up, late in games, and if you're going to do so, why not use that tactic with a proper forward? Barcelona don't need a Plan B, but then they have world-class players from 1 to 11.
(There were also reports that Rodgers allegedly turned down the chance of bringing in £15m Daniel Sturridge; if true, that looks a mistake, in that the young Chelsea forward is capable of scoring goals from wide positions.)
No-one has made fewer substitutions than Rodgers in the Premier League this season, and while the bench often lacks attacking options due to squad issues, it doesn't necessarily need three centre-backs (see yesterday) while promising young strikers are abroad with the reserves. It's highly debatable if Joe Cole should be the go-to man from the bench, although he has at least scored some goals in his career (mostly in the days when he could still run). I think all of these are valid questions, without it meaning that Rodgers is doomed to failure.
FSG and/or Ian Ayre also messed up in not going the extra few million for Clint Dempsey, once the situation got so grave. Normally I'd have said it makes some sense to veto the wage demands and reasonably high transfer fee for a player of his age, but it would have helped plug part of the gap created by the loss of Bellamy, Kuyt and Maxi, especially as several big wages were already removed from the overall bill.
A better final ball yesterday, and Liverpool would surely have led against Villa, and the outlook would be entirely different. Going forward, bar that final pass, or the efforts at goal (all of which were tame), the Reds looked dangerous, with some great movement and interplay outside the box. But the capitulation was genuinely shocking. And on top of their three goals, Villa came close on three further occasions. Losing at home to a team like Villa is something that can happen; being 3-0 down after 50 minutes to a team that mediocre (and inexperienced) should never happen. As it was, the fightback from the Reds was underwhelming.
I also think it was a mistake by Rodgers last week to mention ambitions beyond the top four this season, after a decent but unspectacular run of results (which still had the Reds below Norwich in the form guide). The Reds were easing up the table, under the radar, but as soon as the focus was raised, slipped down to 12th.
It may just be coincidence, but it's been almost 20 years since the Reds were 3-0 down at home in a league game, and that was against the reigning champions, not an inexperienced Aston Villa side lingering near the relegation zone (and even with Graeme Souness as manager, and Nigel Clough as the hero, the Reds came back to draw).
Was talk of not being that far off second place really necessary? I know several Liverpool fans who think Rodgers is incapable of keeping his cards close to his chest. His XI is often predictable, and he talks openly about his tactics. Where's his poker face? (Or did Lady Gaga steal it?)
I loathed the way Roy Hodgson always talked down the Reds' chances, as if they were a plucky Norwegian 2nd division side, but equally, expectations do need some managing. No mention of anything beyond the top four should be made by anyone at the club until in the top four. That should be club law!
All managers make mistakes, and no matter who was in charge, we could be listing a few gripes as the halfway point looms. Rodgers needs time, and needs backing in the January window. But he also has to get more out of what he's got. In a team lacking goals, he's kept Steven Gerrard in deeper areas; and yet against Manchester United and Villa he showed what he can still do when around the penalty spot. Gerrard can no longer run as fast and hard as he used to, but he can still finish like a forward. What happened to the talk of him on the right of a front three? Surely that, with Sterling on the left, should have been explored?
Real?
I want Rodgers to succeed. I want him to be the real deal. I'm just no closer to knowing if that's the case. I'm pretty sure he's not a blundering buffoon like Hodgson (who seemed to totally lose the plot  and his usual sense of avuncular calm during his short tenure), and I feel that the way that Liverpool now play is conducive to gradual improvement rather than gutless stagnation.
But even with Lucas now back, opponents are cutting through the Reds on the break so easily that you'd expect OAPs on Zimmer frames to be capable of doing the same. Liverpool have a surfeit of central midfielders (although that still doesn't explain why Henderson was almost given away to Fulham), but although possession is being dominated, there seems to be no response when teams counter-attack.
So, what is Brendan Rodgers? All I can say for certain is that he's a good young manager, but one whose only successes in the game were getting Swansea promoted and seeing them to a respectable 11th in 2011/12. The CV, however, provides little comfort in times of crisis.
Some of his critics feel that rather than be the real deal, he talks himself up too much; a kind of football salesman, dazzling us with advertising when the product fails to live up to the hype. But then who'd want a manager who didn't believe in himself or transmit an air of confidence and authority? But the walk has to match the talk.
That said, he seems to have the potential to be a great manager, and he's on a steep learning curve at Liverpool; if he improves quickly enough (and I don't mean immediately), then great, but patience can't stretch forever. Right now, he deserves time to get things right. How much time? Well, the length of a piece of string springs to mind.