By Simon Steers.
Simon took it upon himself to ask Martin Lipton, Chief Football Writer of The Mirror, a series of LFC-related questions. Here are his answers.
1. Liverpool fans often feel that the club gets a bad press – what is your journalistic perception of Liverpool and its supporters? Do you feel that is a justified view or that that fans are too sensitive to media opinion?
The reality is that every fan of every club thinks the media is entirely ranged against their club. And they are all wrong. You may doubt me, but do a quick Google search of "anti-Tottenham bias" or "anti-United bias". The problem is that many fans only read about their own club, and therefore are unaware of the similar stories – positive and negative – about rival clubs. There is NO bias against any club. There sinply is not. But journalists are paid to dig out stories, and if these are "negative" stories, then that is what goes in the papers. Even when Chelsea are top of the league, you could hardly claim they have been getting a "soft" ride from the media.
2. Do you believe that the Heysel stadium tragedy and the Hillsborough lies may have influenced journalistic and public perception of the club for a generation? Even in an understated way?
Heysel and Hillsborough were landmark events, for all the wrong reasons, in British football history. Liverpool and Liverpool fans were at the centre of both events. There is no way round that, it is a fact. There will still be many supporters of other clubs who use those events as sticks with which to beat Liverpool. I do not like it. Indeed, I abhor it. But it is undeniable. Journalists of my age – mid-40s – grew up with Liverpool as the dominant club in the land. We assumed it would last for ever. It did not. But if there was a degree of anti-Liverpool feeling among those journalists who had their "toys" – European trips – taken away in the mid-80s (I do not know if there were, just posting the possibility), then that has no connection with the current generation of reporters who, like me, have spent their professional lives in the Champions League era, those who still recall Istanbul as the greatest single night of their careers for the sheer inconceivable drama of the occasion.
3 – What is your journalistic reaction to the recent findings of the Hillsborough Independent Panel? Do you believe that the lies over Hillsborough have influenced Liverpool's relationship with the media?
Liverpool FC's relationship with the media has not been affected by Hillsborough. Only the club's relationship with The Sun. My own paper, as you will recall, did not accept the lies of SYP from the outset. The findings of the HIP were shocking, but only with regards to the extent of the cover-up, not its existence. Could anybody really be surprised to read that the Thatcher Government, which had used SYP as a quasi-paramilitary force during the Miners' Strike, was determined to protect the leading officers of that force, especially at a time when Liverpool, because of the actions of Militant and the clear strentgth of will of its people not to kowtow to Thatcherite orthodoxy, was seen as an "enemy within"? But I still do not believe that events that took place in 1989 have any relevance to the coverage of the club in 2012.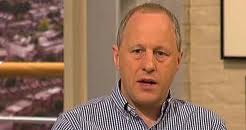 4. One of the biggest issues the club has faced recently is the Luis Suarez incident. Whilst the issue was managed poorly and has created divisive opinion, what do you hope the club and Suarez learnt from the incident?
It is simple – tell the truth. Liverpool had every right to defend Luis Suarez. But some of the stuff that the club either deliberately sent out as smokescreen, or allowed to be disseminated as "truth" was outrageous. Three things in particular were scandalous:
1 The "negrito" lie. That Suarez had said "negrito", meaning "my little black friend". That it was an affectionate short-form, with no racial connotations. That he had said it just once, and had meant it as a nice way of addressing Evra. That suggesting "negrito" was racist was an outrage, scandalous, part of a plot by Ferguson. Except Suarez admitted, in evidence, that he said "negro". Not "negrito". Not once. Not at all.
2 The "sudaca" lie. You know, that what Evra had said in reply was "sudaca", a vile, nasty, incidious slur, designed to raise Suarez' heckles. That Evra knew it was the vilest thing you could ever say to a South American, that he had justifiably responded, outraged at what Suarez had said. Except Suarez and Evra both said, in evidence, that Suarez had said, in English, "don't touch me South American."
3 The "He's done it before" lie. The one that Kenny Dalglish came out with on the day in question. Dalglish may have believed it at the time but it was palpably false. There were, indeed, two other allegations of racism from incidents involving Evra. One over the allegations of racial abuse towards him on the pitch – when, as you will recall, Evra told police he had heard nothing of the kind. And then the one involving the Chelsea groundsman, when Evra again said he had heard no racial abuse. That allegation was made, as Liverpool FC knew, by Mike Phelan. Yet the claims were allowed to drift on.
I have always said that, given Evra's admissions over what he did say, that if Suarez had explained he was mortally offended by the reference to his sister – a truly disgraceful gibe – that would have been genuine provocation. But, as Suarez conceded in his evidence, he did not hear a thing.
Likewise, the three main pieces of evidence that damned Suarez were the accounts of Damien Comolli, Dirk Kuyt and Suarez himself.
What followed on was bizarre. If anybody tries to tell you the T-shirts were a good idea, then they live in a parallel universe. Suarez wearing a Suarez T-shirt was beyond parody. The club handled itself extremely poorly, a situation intensified as the ground shifted over the handshake that never was.
5. From a journalistic perspective – do you believe the fallout from the Suarez / Evra affair could have been handled differently in the media?
People may not like this (not as if they will have liked what I said in the previous answer) BUT had Suarez, on Day One, said "Yes, I did. I wish to apologise if Patrice Evra was offended by what I said and how I said it, but it is genuinely a turn of phrase in Uruguay. I did not intend it to be a racial slur, accept it might be seen as that in England, apologise again and accept any penalty that might be imposed by the FA", he would have been fined £10K and banned for two matches, one of which would have been in the Carling Cup.
Even given that did not happen, I do not believe there could have been a worse demonstration of crisis management than that undertaken by Liverpool FC.
6. If you were advising Luis Suarez on how to improve his image amongst referees, opposition supporters and the media what would you recommend?
Not sure this will be popular, but, how about: The next time you ARE fouled, unquestionably, indisputably, why not go up to the referee and ask him NOT to book the player who brought you down? Oh, and when you are fouled, stop the ridiculous thing with your neck/head. Every time you do that exaggerated fall, referees think you are cheating. They have now decided you are a diver. Maybe it's not fair but you alone can change those perceptions. As for rival fans, don't bother. That bird has flown.
7. Have you noticed any recent change in the club's media operations since Jen Chang has been in situ? Both in engaging journalists and the tone of messages?
I do not cover the club on a regular basis, so not best-placed to comment. But I do know the Merseyside-based reporters feel channels of communication with the club are very good, clear and open. We haven't had a major issue yet (and I'm not sure how the "Duncan Jenkins" thing will play out). 
8 – What do you think of Liverpool's owners FSG? Do you believe they are good owners that will take the club forwards?
When I met Werner and Henry, shortly after they took control of the club, I was impressed by their vision and desire to bring LFC back to its previous heights. They did it with the Red Sox and thought it would be as easy – but it is not, was not and could not be. I suspect the realities of football, that turning a club around is no easier than changing the direction of a super-tanker, will have been a surprise to FSG. It always appeared to me that the two big parts of the project were 1) rebuilding Anfield, as they had done Fenway Park. 2) getting in their own choice of young manager at the end of that first season who would be in charge for the long-term. The cataclysm under Roy Hodgson forced a change of policy but I do not believe they ever really wanted to bring about the return of King Kenny. In many ways, though, perhaps they needed to lance that boil, to allow them to do as they initially planned.
9. How would you rate Liverpool's progress since FSG acquired the club in 2010?
Slow. Very slow. The cup runs were positives and no club would ever turn its back on silverware. But it is hard to say the team is as good, now, as it was in 2009.
10. What do you think of Brendan Rodgers appointment? Do you think he will be a good manager for Liverpool?
Brendan is the ideal fit for the new model Liverpool. He is an outstanding young coach, who understands exactly what Liverpool FC means for the players, fans and the city. If he is given time – and I believe he will be – he will restore the club to the place it should be, one of the great sides in the Premier League. But that will take time. Being honest, I would be surprised to see Liverpool in the top 6 this season, and expect them to finish below Everton. Certainly I don't see them as a threat to the top four. Next season, with more players and those who are at the club more attuned to Brendan's way, should see the start of significant positive movement. 
11. Where do you see Liverpool in five years? What do you think success will look like and is it realistic?
Top four, knocking on the door of the title, genuine contenders again. But it will not be easy and never again will LFC be a dominant force, even if they have great spells. That incredible period of success is in the past. What LFC needs is a team that is good enough to pick up 75 points per season. Then you have a chance of winning the thing. If someone had told me, in 1990, that it would be more than 20 years until LFC won the title again, I would not have believed them. It will come but only if the manager is allowed time to build the conditions that make it possible.