In terms of footballing styles, Brendan Rodgers and Roy Hodgson are (thankfully) like night and day. And in terms of "getting" Liverpool FC, and speaking like someone who belongs at the club – someone who should be in charge of our expectations – he is just as diametrically opposed to the current England manager.
(Hodgson says he has no interest whatsoever in passing stats … and yet after his Liverpool side lost to Everton two years ago, he kept talking about how amazing the Reds' passing stats were. Typical Hodgson. And the stats weren't even that amazing.)
When it comes to the type of players bought, Rodgers again wipes the floor with Hodgson. The new man is young, with fresh ideas. The old man is … old, with fairly stale ideas, albeit ones that appear effective with purely English players in the usual non-experimental style. Hodgson likes older players (see the average age of his Liverpool signings and his Fulham team), but Rodgers trusts youth (see the age of his Liverpool signings and his Swansea team).
Why compare? Well, both started life in the Anfield dugout with games against Arsenal, Man City and West Brom. That's a strange coincidence. And both spent the early part of their tenure in the bottom three, whilst breezing through the Europa League qualifying rounds.
Outsiders will probably be wondering why Liverpool fans aren't as outraged with Rodgers as we were with Hodgson, given the equally poor start. (Indeed, Liverpool got a win against West Brom under Hodgson, albeit in a home game, and Hodgson won his opening four Europa games. But for the ex-Fulham boss, things would rapidly get worse.)
Well, even if the league table doesn't look good, Rodgers remains a breath of fresh air, as opposed to the cough of stale carbon dioxide we had to endure in 2010. This site was lucky enough to be one of those invited to the current manager's 'fan media' conference last week, and everyone was suitably impressed. He talks a bloody good game, but without the whiff of bullshit.
However, to date, my praise and admiration of Rodgers has perhaps overlooked a couple of concerns. I feel that it is worth noting them, simply to reign in my own expectations and to have a reality check. It is not an attack on Rodgers, simply a case of understanding where we might fall short with his ideas and the current Liverpool squad. And I'm sure that the man himself is aware that plenty of work needs to be done, and that a pragmatic approach cannot be avoided.
This post is for Subscribers only.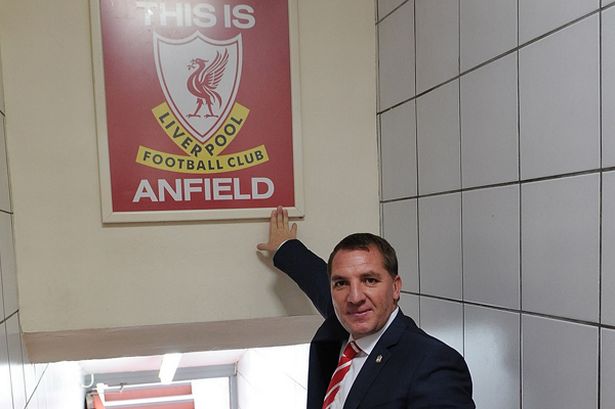 [ttt-subscribe-article]