By TTT subscriber Simon Steers.
A lot of the talk at Liverpool Football Club right now is about year zero. A new beginning: the start of a brave new dawn under a young, ambitious and forward-thinking manager. It is also year zero in a business sense, where the club's finances are now in recovery following a period of turbulence that almost caused administration.
It has been difficult to balance the books whilst continuing to build a competitive side on the pitch. The last report and accounts showed that the club was spending 70% of its earnings on player wages. And with a squad that has not managed a top 4 finish since 2009, a £130m wage bill is evidence of the mismanagement of previous regimes.
As John Henry has mentioned, bad player contracts were always going to influence what the club could do in terms of squad investment in the short term. There was a one-off attempt at a short term cash injection to return to the Champions League last year, but as soon as that failed, FSG took the decision to take the long term view and build at a sensible and sustainable pace – based on affordability.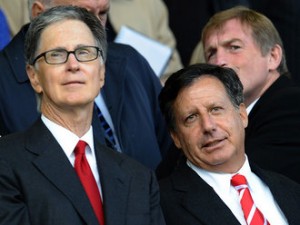 In a long term plan there will be key milestones and objectives; this article will look at years zero through to five and try to map out some of the key milestones that may be influencing the thinking of the owners in that period. It will also look at some of the new revenue drivers that will increase our bottom line and ability to compete financially over the course of the next five years.
Whilst the now is always important for football fans, the key to FSG's ownership of the club is where it can be in five years. I will make the case that in five years:
We will be back in the Champions League;
60% of the Anfield re-development work will be complete
Our revenue will have increased by 50%;
The spine of our side will consist of our academy graduates;
We will have the ability to compete at the top end of the transfer market;
Our finances will be sound and adhere to FFP;
This article is for Subscribers only.
[ttt-subscribe-article]