By Paul Tomkins.
In many ways, the inclusion of Luis Suarez in a poll of the top 20 Liverpool players shows the flaws in such a voting process. He is almost certainly one of the most gifted and devastating 20 players to ever pull on the red shirt; but he has not yet done enough to warrant inclusion in terms of sustained impact. That said, he did only scrape in, at number 19. He is a better footballer than Michael Owen, who also just scraped in. But Owen scored 158 goals for the club.
Suarez is – due to his talent, as part of the current XI – flavour of the month, and also someone the younger fans will vote for because they didn't see older players (everyone votes slightly differently; some simply stick to those they've seen). If he stays at Liverpool, and maintains his form (although I sense that there's a lot more to come), then he will almost certainly merit inclusion, and could easily work his way into the top ten, even possibly the top five.
Here's why.
This post is for Subscribers only.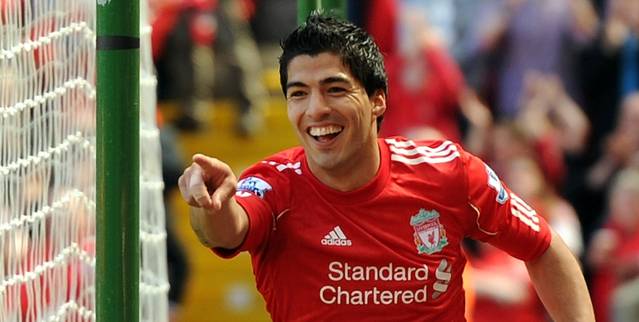 [ttt-subscribe-article]