By Paul Tomkins.
Earlier in the summer, TTT, as part of a new era of open communications between the club and its fans, was invited to ask Liverpool's principal owner, John Henry, some questions.
Recently I felt the time was right to submit a series of questions, which were devised by contributors to this site.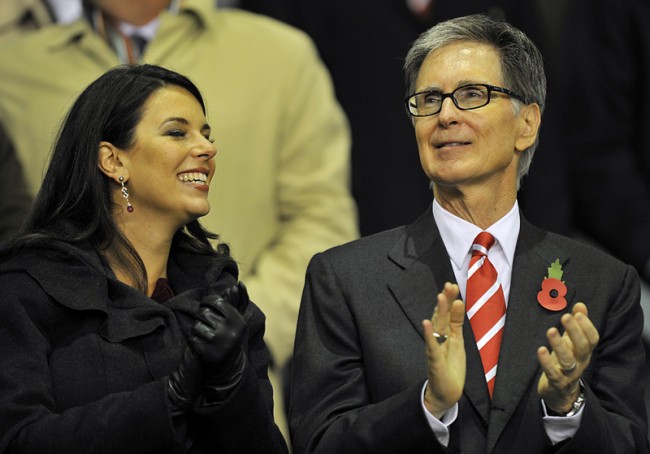 As part of FSG's wider self-sustainability drive for LFC and in line with the FFP regulations, do such aims mean that in the coming transfer windows starting with this one, all wage and transfer expenditure needs to be self-generated?
The mandate of financial fair play in Europe is for clubs to live within their means. Recently I was told that half of the clubs in the top divisions within Europe are losing money and 20% are in straits of varying degrees. It's up to LFC to invest properly in players going forward so that the club can not only be sustainable but a powerhouse. This club should be able to significantly increase its revenues.
Without UEFA publishing sanctioning guidelines as yet for clubs who breach the FFP regulations, it appears there will be a raft of sanctions for clubs breaching the FFP regulations including fines, points deductions and limiting player squad sizes etc. Is it wrong that clubs may still make serious losses over 2 or 3 years (i.e. over €45m) and not be excluded from the Champions League? Is a fine or points deduction enough of a deterrent? Are LFC engaging with UEFA to clarify how sanctions will be imposed? How much of a hard line stance needs to be taken?
There are a lot of clubs within the league that support financial fair play. We believe the league itself may have to adopt its own rules given that clubs seem to be ignoring UEFA's rules, which may be porous enough to enable clubs to say that the trend of huge losses is positive and therefore be exempt from any meaningful sanctions.
Does staying at Anfield impede a stadium rights naming deal? If costs can be offset with such a deal, this could give the club a clear FFP advantage too?
A naming rights deal at Anfield could occur, I suppose, if the partner were right. We haven't pursued it.
Most fans assume that, commercially, Liverpool were starting from a  very low base when you took over. How much more scope is there to increase commercial revenues compared to where we are today? Is it reasonable to expect double digit, year-on-year commercial growth for a number of years to come?
This club should be able to significantly increase its revenues. But it won't be easy. I believe we have the right people in place to accomplish this. But I don't see it happening at the local level – the vast majority must come from our global agenda.
With the Premier League broadcasting deal being potentially worth over £100m for the winners come the 2013-14 season, does the Premier League become more important as a revenue generator than the Champions League?
There are various ways to generate revenues. A big club has to hit on all cylinders so to speak. Champions League, Premier League, commercial – everywhere that makes sense. As evidenced by Manchester City's success and that of Chelsea and Manchester United, you have to have sufficient resources to replenish and improve your squad annually in the Premier League. You don't have a choice.
In an ideal world, success would be possible in at least both competitions but just as the Carling Cup and to an extent the FA Cup has been somewhat demoted in importance by the financial gains on offer in the Premier League and Champions League, is there a case for diverting finite resources (players' playing time) to the competitions that can guarantee the greatest returns?
No. You don't compete for money; you compete to win. Winning the Carling Cup last year was huge for the club just as making it to the final of the FA Cup was huge. Supporters are the backbone of Liverpool Football Club  and they've been through a lot over the last few years. Our players knew what those cups meant to the supporters last year. In some ways they were the only thing we were playing for last year because the league performance was so disappointing.
Our goal is to win the Premier League. It's not going to happen this year, but that is what we are building for – first and foremost. That's only going to happen if our league performance turns around substantially.
You've said it is vital to increase revenues and improve youth development if Liverpool are to compete. This raises two questions. Firstly, do you see it as necessary to match the revenue of rival clubs before Liverpool can compete, or does the introduction of players through the youth system mean this will not be necessary?
It's a massive challenge given where we've been. Winning the Premier League entails all of that if you want to build a sustainable, powerful club. We will do that.
* * *
I'd like to thank John Henry for taking time to answer the questions, which were composed by data analyst and TTT stalwart Dan Kennett, football lawyer and occasional TTT author Daniel Geey (including The UEFA Financial Fair Play Rules & Liverpool FC), and increasingly-prodigious contributor Bob Pearce, all of whom are subscribers.