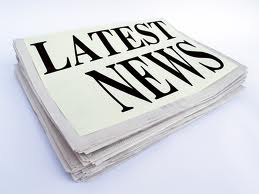 Official LFC Site
As you may have seen, I am back writing for the official Liverpool website. While not everyone will agree with how the club is being run, I am confident that it's in much better shape than when Gillett and Hicks were driving it into oblivion, which was a key factor in resigning my position in 2010. As such, I was happy to accept an invitation to return.
As was the case up until the summer of 2010, subscribers to TTT will get to read the articles a day before they appear on the official site, as well as exclusive additional material on the subject. And of course, I will join the debate on my own work, and produce other pieces for subscribers only.
This site continues to go from strength to strength – in terms of subscriber numbers and page views – and the plan is to continue with the increased number of both free and subscriber-only articles published, now that we have so many talented writers on board.
Special Offer on TTT Shop
Finally, starting today, customers of the TTT shop have been granted three days' free postage on items bought through Spreadshirt. See below for details sent to us by Spreadshirt:
"Free shipping on all UK, European and US orders from Monday 30th July until Wednesday 1st August. Please enter the voucher code THETOMKINSTIMES during checkout to take advantage of this free shipping offer".

Visit the shop by clicking here.
Charity Ride
One of TTT's long-term subscribers, Gary Wilson, is doing a charity bike ride – from London to Liverpool – on behalf of Post Pals, this site's charity of choice. Money raised will help bring some joy to terminally ill children and/or their siblings (who often get overlooked).
"I first came up with the idea to cycle all the way to Liverpool from our house in London about 6 months ago. I think I'd had a few too many shandies and was talking to my wife about my next "adventure". I try and do one of these every year – my last one was cycling the C2C cycle route from Whitehaven to Newcastle (170 miles) but that was three years ago and felt like a long time had passed since I had felt the freedom that the bike can offer. But now with life settling down from the headrush of nappies, constant exhaustion, and the demands of 60 hour weeks at work, I felt emboldened. And why not cycle to Liverpool to see the Red Men play!

I foolishly tried to enlist others on my quest, however, the folly of my plans soon ensured that they fell to the wayside. Work, life, family, all got in the way and soon there was but one. Little old me. My wife said maybe I could try again next year. But no! Once I start something then I darned well finish it. All systems were go and I started to plan in earnest. Which route to take? Did I have life insurance for such foolhardy schemings? I plotted the route and the computer said 4 days, 270 miles. Easy. But which game should I choose? As I'm not a regular at Anfield, I sensed at the end of last season we'd be required to enter Europe via the back door so I earmarked the home leg of the 3rd round qualifier as my game. Done.

It then struck me that if I was going to push myself into oblivion then I may as well wreck my body for a very good reason. A good cause had to be found. I thought about it for a while. Then realised in a eureka moment that it was right under my nose everyday. A wonderful charity called Post Pals that Paul supports. A charity that does great work in bringing joy to families with children who, unfortunately, have a serious and critical condition. I've been blessed with very few hardships in life and have a lovely daughter who is healthy and for that I am truly thankful. Perfect – I would raise money to help these great people help others who need a little something to make them smile.

So there we have it. My house in London E14 (by Canary Wharf) all the way to L4 and last stop Anfield. Monday 6th August – Thursday 9th August. Just in time for FC Gomel. I'd appreciate it greatly if you could take the time to have a look at the Post Pals website and maybe drop a few quid onto my Just Giving page. Let's help put a smile on a child's face. I'll give my toil and sweat if you give a pound or so. Thanks so much. You can follow me as I cycle on my twitter feed – @GarySpudWilson