By TTT subscriber Bob Pearce.
"Everything we do is for the long-term." John Henry

"Momentum for greatness is built slowly, rather than in a single moment." Jim Collins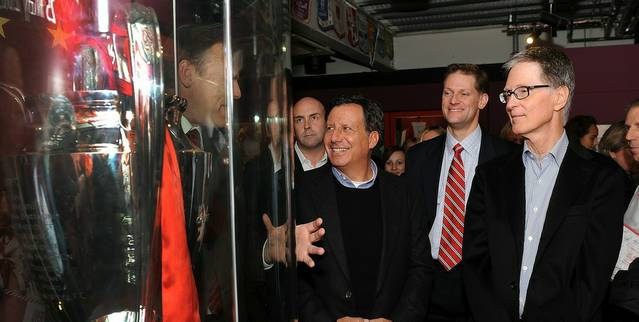 Anticipation
The new season is always a blank canvas upon which our dreams are painted. For Liverpool fans there will be more than the usual sense of pre-season anticipation. The bright and optimistic traditional colours of hope and excitement are supplemented this summer by the additional conflicting shades of rebirth, revolution, uncertainty and anxiety.
For many fans, even the older ones among us, this will be the first time in our lives that we have faced a new season which is not just the beginning of a new managerial chapter, but the start of a whole new volume in the club's history. Working title 'Liverpool of the Future – Year Zero. Volume One, Chapter One'
The departure of Dalglish the 2nd marked a hugely emotional and symbolic turning point in the club's history. It was both an end and a new beginning. All that has been reassuring and familiar had been taken from us and we were left with the uncertain and uncomfortable.
It could be argued that in recent years Liverpool have drifted from a being a truly great club to just another good team. A case could be made that a steady trajectory of decline can be traced back to the day Dalglish the 1st resigned in 1991. Despite their ups and downs, the names of Shankly, Paisley, Fagan and Dalglish the 1st resonate with the sound of sustained success.
In recent years the club's greatness has been located in the increasingly distant past. Liverpool have seen a series of 'false dawns'. Through the highs and lows of the management reigns of Souness, Evans, Houllier, Benitez, Hodgson and Dalglish the 2nd, success has never been sustained, for reasons that we all know.
Liverpool's three most recent seasons – 7th, 6th, 8th and one trophy – have been at best okay, and that's being charitable.
As a club and a team, Liverpool are currently passing through a critical period of transition. There is a range of views among fans about this process, from excitement and anticipation through hope and tentative support to disappointment and dread. Part of the significance of Dalglish the 2nd's departure is that Liverpool's future was now perceived to be entirely in the hands of FSG. This is a pivotal time in the club's history, and FSG seem to have concluded that 'If we want to get to where we want to go, then we'll need to start from somewhere else'. 
Yes, we heard about how two years after these owners took over the Boston Red Sox in 2002 they were successful in winning the World Series for the first time since 1918, and then repeated the success again in 2007. We can understand the many parallels between Liverpool and Boston Red Sox circumstances. We can see that they appear to be making some very bold decisions at Liverpool, but, due to their relatively recent relationship with football, there are repeated questions about whether they really know what they are doing.
How can we know if this is a turning point or another in that depressing series of 'false dawns'? Are their bold decisions 'just what the doctor ordered', or will they actually make the patient worse?
 The rest of this post is for Subscribers only.
[ttt-subscribe-article]