So, it seems that Brendan Rodgers will be the next Liverpool boss.
Like many, I was sceptical about Rodgers and the overhyping of Swansea last season. Teams get promoted, do well for half a season, then fall away. But Rodgers is different. His team completed 10,500 more passes than Stoke, and finished above the best long-ball merchants around. Unlike other promoted sides, like Hull and Blackpool, Swansea never fell away after a good five months. They finished a goal away from 10th, which in the modern age, is remarkable for a low-budget side fresh from the Championship.
They managed to keep 13 clean sheets (on top of 23 last season), and did so with a goalkeeper considered by the manager to be the 11th outfield player. They kept 14 Premier League clean sheets [edit: two more than Liverpool] despite passing from the back; none of that percentage nonsense.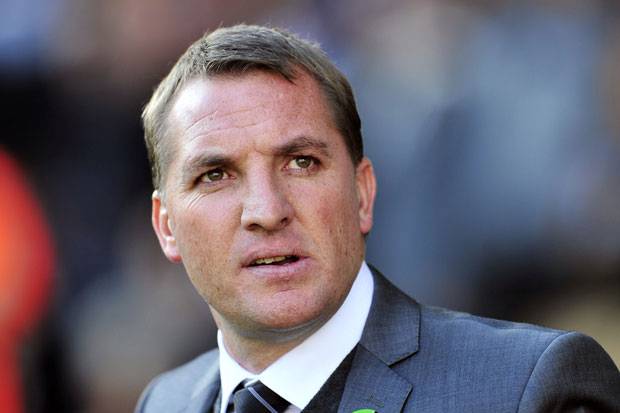 Rodgers is fairly unique because he went to Spain and Holland to study football. This is not something many Brits ever do. From a young age he hated the way football was played in Britain, and sought to emulate the Spaniards.
"Whenever I was playing as a youth international with Northern Ireland we would play Spain, France, Switzerland and the like. And we were always chasing the ball. In my mind, even at that young age, I remember thinking 'I'd rather play in that team than this team'."
Roy Hodgson was seen as different as he too went abroad, but mostly to Sweden, Denmark and Norway. And rather than going abroad to learn their ways to bring back something better, he was exporting the British model. So in the end, he just brought that back with him.
Contrast these statements from Rodgers with what we saw under Hodgson:
"My philosophy is to play creative attacking football with tactical discipline, but you have to validate that with success."

"I like to control games. I like to be responsible for our own destiny. If you are better than your opponent with the ball you have a 79 per cent chance of winning the game. For me it is quite logical. It doesn't matter how big or small you are, if you don't have the ball you can't score."
At first I was concerned that John Henry, who'd spent the week leading up to Swansea visiting Anfield last October in and around Melwood, was swayed by what he saw; he was clearly impressed by Liverpool's preparations, and yet Swansea played the game in the way Liverpool had intended – but were just unable to. Swansea controlled the game. However, the more I learn about Rodgers, the more I'm convinced that his relative Swansea success is no fluke, and that he was not given the job on that basis.
Presumably, reading between the lines, Steve Clarke stayed on in Boston after Dalglish's dismissal to discuss Rodgers, the man he'd worked with at Chelsea under Jose Mourinho.
More than the incredible passing stats, it is Rodgers' strict adherence to high, hard-pressing that I find most encouraging. Liverpool kept the ball well themselves last season, but there was a deep defensive line and no aggression to the pressing. Rodgers speaks very highly of Clarke, but the Scottish coach will need to refine his approach under the Ulsterman.
One major tactical problem Liverpool had was defending too deep for Pepe Reina; he could no longer sweep up, and it made it harder for him to command his box (because the deeper the defence was, the closer to goal big strikers could be, and Reina isn't the tallest). Rodgers has been happy to use smaller, footballing goalkeepers. Reina should be excited. He should have more space to play in. Rodgers has been doing it this way for almost a decade:
"The example of the Barcelona model was a great influence and inspiration to me. When I was at the Chelsea academy, that was how my players would play, with that high, aggressive press, combined with the ability to keep the ball."
Rodgers may have learned many things from Jose Mourinho – the ability to keep players on their toes but also on side, and the need for relentless hard work in training – but his teams aim to press and pass more like Barcelona. All of this suggests that his approach is entirely up-scalable.
"People don't notice it with us because they always talk about our possession but the intensity of our pressure off the ball is great. If we have one moment of not pressing in the right way at the right time we are dead because we don't have the best players. What we have is one of the best teams."
In the Championship, Swansea made their way out of a division where, received wisdom tells us, playing football is tough.
"My idea coming into this club [Swansea] was to play very attractive attacking football but always with tactical discipline," he said. "People see the possession and they see the penetration, the imagination and the creativity, but we've had 23 clean sheets this year. So in nearly 50 per cent of our games we haven't conceded a goal."
While I'd have loved to see Benitez get the job, Rodgers is reminiscent of Rafa at the stage when he joined Valencia: no big-club success, with the major achievement no more than promotion to the top flight; but future success determined by a desire to learn from the best, with a willingness to travel and study. Instead of RB, we got BR. (Indeed, Rafa brought Valencia to Anfield and controlled a game, just like Rodgers did with Swansea.)
As well as examining Barcelona, Rodgers went to study Valencia (although before Rafa's time), and he speaks Spanish – again, also pretty rare for the modern British manager, and handy given all the Spanish-speakers at Liverpool.
While I have always hated the notion of unproven British managers getting the biggest jobs based on overachieving in relative backwaters – the way the press touted Curbishley, Hughes, Hodgson and Bruce – I do think that Rodgers (like Martinez) has taken a unique and thrilling approach to small-club management.
Both of these managers had to endure firestorms of criticism for having their centre-backs pass, pass, pass; by contrast, Hodgson even wanted Daniel Agger – the best technical centre-back in England – to "get fucking rid", and omitted ball-playing Rio Ferdinand from his England squad.
Hodgson was recently overheard in England training sessions encouraging defenders to hit long balls. Where Rodgers and Martinez personally accepted the risks of playing from the back with mediocre players if things went wrong, in the knowledge that it's the best way to succeed long-term, Hodgson is less keen to risk it, even with the elite. That, I feel, is the big difference. Hodgson's style has a glass ceiling (although he may muddle through four or five games in the Euros); Rodgers' and Martinez's do not. The fact that both these managers were in the frame shows that FSG were looking for a specific type of manager.
If you can get a promoted side to make more passes than anyone but the eventual champions, you're doing something right. If you do it without even having a god-damned training ground, having to rely on a local sports centre where the public mingle, you have worked some kind of minor miracle.
It's a risk, of course, but Rodgers is the kind of manager FSG were always after; fresh ideas, cutting edge, analytical approach, able to man-manage (but not coddle) players, and with the scope to grow and develop.
My fear with Rodgers had been how the style of possession football he used at would fare, given that much of it was held in deep areas, designed to draw out the opposition, and also used as a kind of defence (in that your opponents need the ball to score, and that the easiest place to keep the ball is in deep areas).
For Liverpool, keeping possession in deep areas leads to the opposition saying "well, you have it then". But  Barcelona, whose style Rodgers has closely studied, have far better players, and that allows them to move their way up the field with the ball; right now, Liverpool are somewhere in between, with much better players than Swansea, but nowhere near the standard of Barca's.
Results somewhere between Swansea's control and Barcelona's devastating über-possession would presumably be possible.
We don't know if he can handle the extra pressure, but he seems well grounded and balanced, and has experience of a club expected to challenge for major honours, and dealing with star names, during his time at Chelsea. His judgement in buying players will be questioned with bigger cheques to write, but the idea, as I understood it, was that the there'd be others to help with that side of things, as a technical management team was put in place. A lot may depend on how good those other people prove to be, but Rodgers has the potential to succeed.
For more on my views of Rodgers, additional information about his philosophies, and to join in the debate, become a subscriber.