By Simon Steers.
A definition of culture:
The behaviours and beliefs of a particular group.
So much of what Liverpool stands for is down to one man's vision: when Bill Shankly came to the club in 1959, he set about a revolution that defines everything the club stands for today. A staunch socialist, Shankly set about bringing those instincts into the club. Under him, the Liverpool family was born; a community of people pursuing a common goal, united in belief and united in voice. Whether you were a player, manager, director or fan, you were all equal. Players were reminded of this when they looked at The Kop.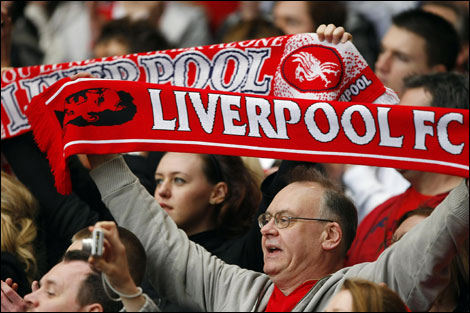 Through the years that bond has grown stronger. If Shankly laid the foundations, they have since been built upon by Paisley, Fagan, Dalglish and Benitez: all pioneers of 'the Liverpool way'.
Of course, part of 'the Liverpool way' is also about winning. Eighteen league titles, five European cups and countless other trophies is part of the fabric of the club. During our domination in the '70s and '80s, Liverpool's fans and players combined to create an almost mystical aura about the club. It is an aura that still lives on to this day – in recent times partly fuelled by Istanbul.
Since the days of Shankly the club has also had to face the tragedies of Heysel and Hillsborough, dark days that will forever be part of the club's identity. Other events have also strengthened that bond between club and fans; every time the club has faced tragedy and adversity, it has closed ranks and found strength from within.
Those values that Shankly drilled into the club define scouse culture: a collective disdain for authority, and a closing of ranks when the world is against you. Liverpool has a very insular culture; external factors have always been of secondary importance.
Losing our way
In recent years 'the Liverpool way' has been diluted, even poisoned, through a hybrid of politics and turmoil internally, and the changing landscape of football externally. Whilst the footballing community has changed radically, the hard core of Liverpool fans have stayed true to its values and watched with disdain as football became corporatised. Whilst our rivals down the East Lancs Road sold their souls, we kept ours. Liverpool remains an FC, not a plc.
Under David Moores we were reliant on his wealth to partly fund the club. But whilst Moores was a well-meaning custodian, he just didn't have the resources to move the club forward. In the era of Russian billionaire tycoons, Moores recognised that he had taken the club as far as he could, that he was out of his depth.
Both Moores and Parry may have been well-intentioned, but in discharging their huge responsibility to bring the right custodians to the club, they patently failed. Hicks and Gillett bulldozed their way into the club with brash promises and ill-fated statements, full of bluster but short on substance. They had no understanding of what the club stands for, ignoring its heritage and culture as they went about their disastrous and clumsy attempts to 'modernise'. The recruitment of Ian Ayre into a commercial role was at least one positive move.
There was no consideration of the cultural complexities at Liverpool. Bringing in a suit like Purslow and undermining a man that did 'get' the club created a war with the fan-base. Not to mention the small matter of piling the club with debt and taking it to the edge of oblivion.
Only subscribers can access the rest of this post, which goes on to identify three diverse groupings of beliefs amongst Liverpool FC supporters.
[ttt-subscribe-article]