by TTT Subscriber 'Macattack'.  
'The black swan theory or theory of black swan events is a metaphor that encapsulates the concept that an event is a surprise (to the observer) and has a major impact. After the fact, the event is rationalised by hindsight. Such events, considered extreme outliers, collectively play vastly larger roles than regular occurrences.'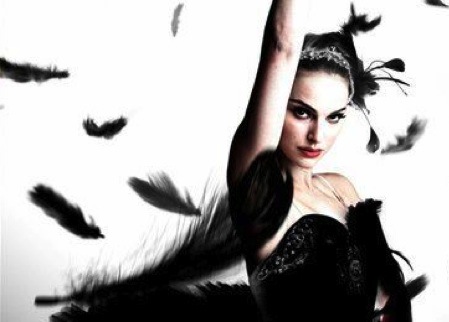 (A particularly alluring Black Swan)
Villas Boas was a great managerial appointment, then he was not; 'Arry is touted for the 'big job' based on Tottenham's success, but more recently they have earned just 12 points out of a possible 30; Robin van Persie scores "when he wants", then feast turns to famine – he has not scored for over a month; United are eight points clear in the league, the title race is over – but now it's back on … and, indeed, I could go on.
Kenny "must go"; Ferguson was on the cusp of going; Newcastle are now great; and so is Alan Pardew.
Football fans, journos, pundits – and even the FA – are the most fickle of human beings; and the most reactive. The constraints of current events fix the mindset in the present tense; knee-jerk assessments are made, yet the future is infinite and change is highly probable, as the above events will testify.
As LFC fans we are no less susceptible to the whim of strange occurrences of both the success and failure kind. The 2011/12 season is already cast as one that is stranger than most. Random events have conspired to the point of disturbance for all of us.
Black Swans, noted for their rarity, are bearable in small doses; but Christ, when you get a host of them in your back garden, in such a small space of time, it's overdose time. Until QPR, Liverpool had not surrendered a two goal lead to be beaten in 11.5 years (Opta Joe); Wigan had never won at Anfield, and then they did; West Brom hadn't won on our turf for 45 years … then came Roy Hodgson (who, since leaving, has had more success in winning against Liverpool than he had winning with them.)
We create countless chances yet convert so few; the Liver Bird has morphed into a Woodpecker, so may times have we tapped the woodwork … and I could go on.
Blackpool were flying high in the Premiership, then got relegated; both Bolton and Sunderland were spoken about in terms of pushing for a place in Europe, then washed away.
Roy was kind enough to say, in his post-match interview, that Liverpool were the better team and had the best scoring chances. But then the Opta Stats gave him no choice; apparently 30 shots on target overall and the lion's share of possession was ours.
West Brom's goal was the result of a Glen Johnson mistake; not singling him out for blame at all – Rio Ferdinand was arguably at fault for Everton's third and fourth goals (a header into the centre of his area was pounced upon in the first example, and poor marking denoted the second). It happens, it is just bad luck. The problem for Liverpool is that we have incurred far too much bad luck.
How do we make sense of all this? The answer is we cannot. Rationale, logic, sense, dimension, rhyme and reason have all entered the place where Alice went; this season's script has been written in Jabberwocky format, making nonsense of our attempts to comprehend or appraise the situation. We are in the mode where tossing a coin gives us ten tails in a row when we called heads each time; unusual, but well within the realms of possibility. Maybe now is the time to appreciate this:
"Because our brains are bad at understanding randomness, probability is the branch of maths most riddled with paradoxes and surprises." (Alex's Adventures In Numberland – Alex Bellos – p323).
It snowed in June once – that is rare, yet it rarely snows on Christmas day. Regardless, for decades, an army of punters have consistently wagered bets on the latter outcome. Tell them that you placed a bet riding on a snowfall in June and they would laugh in your face. Yet, the potential reward – given the odds set for a summer month – would arguably outpace the return on any 25th December. What is more, you get 30 days in June as opposed to just one in December.
The second half of this post is for Subscribers only.
[ttt-subscribe-article]