By Simon Steers.
Rarely has a new Liverpool signing caused so much debate (except Andy Carroll!). Nearing the end of his first full season as a Liverpool player, we are still none the wiser as to whether or not Jordan Henderson is a long term solution for the club. We still don't know whether or not the £13m-16m (initial) outlay was a wise investment, or a waste of money.
All we have seen this season are signs. People interpret signs in different ways; some believe they give hope for the future, others believe it proves he doesn't have the mentality to play for Liverpool Football Club.
It is important we start with his age. At 21 years old, Henderson should have just started to accelerate his development from 'potential'. As captain of the England U21 side he already has experience on an international stage, and he was a regular for Sunderland. Last season he did lose his way there a bit, and consequently lost a little of the support of the Sunderland supporters; prior to that he consistently demonstrated all of the attributes that make up a top central midfield player.
At 21 he should now be reaching a stage of maturity where he begins to believe in his own ability. He should know what he does well, and what he doesn't. So that leads us to the first point:
Subscribe now to read Simon's appraisal of Jordan Henderson.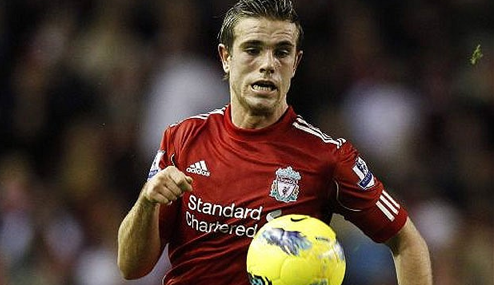 [ttt-subscribe-article]