Reading Twitter, it seems that Liverpool FC is pretty hated right now. I'd imagine that it's even worse in the mass media, but I do my best to avoid chip wrappings and rent-a-gob TV.
Maybe a lot of Liverpool fans don't care – and a siege mentality rarely hurts a football club – but I feel we're being seriously misunderstood right now.
(Then again, Joey Barton and Mario Balotelli probably feel the same, and they don't get cut a lot of slack either. Sometimes they deserve criticism, other times it's just a bandwagon of condemnation.)
In PR terms, the club, and Luis Suarez, had little option but to apologise for the absence of a handshake. I can see why it didn't look good to outsiders, but when Sky's Martin Tyler joins a list of people saying that Evra appeared to avoid the handshake too, it's sad to see it all about the evils of Luis Suarez.
Suarez had his hand out, but with Evra looking non-committal, he hurried past. If he grabs Evra's hand, he's forcing the United man to accept it. Both men were put in an awkward position, and yet again Britain gets into a lather about a handshake.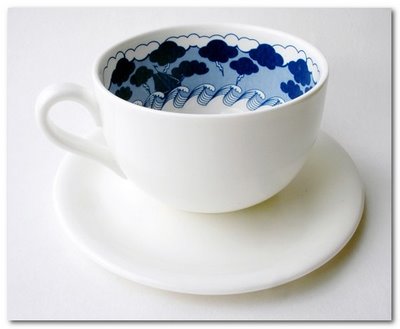 (The handshake being the storm in a teacup, not the issue of racism.)
Septicemia
If games against Chelsea summed up Rafa Benítez's reign – Mourinho winning the early league games, the Reds winning the big cup clashes – then Dalglish's second tenure at Liverpool is defined by games against Manchester United.
First, he returned – so unexpectedly – to the hot-seat the weekend the Reds went to Old Trafford, and lost. Next, the Reds blew away United at Anfield, with Kuyt scoring a hat-trick and Suarez embarrassing the United defence. A couple of weeks ago, Liverpool won in the FA Cup thanks to a dramatic late Dirk Kuyt goal, but a few months before that came the 1-1 draw at Anfield, with the infamous Suarez/Evra affair. That game affected this weekend's encounter, and will affect many more to come, it seems. Bad blood has turned septic.
If you're an LFC fan vehemently opposed to racism but not convinced of Suarez's guilt, you're pretty much damned right now. If Suarez has indeed been guilty all along, then he's got a lot to apologise for. But if he has been innocent, he's been given an unimaginably tough time.
Life would be simpler for us now had Luis Suarez shook Patrice Evra's hand, although anyone saying his refusal was "pre-meditated" is a mind reader. The apologies help put the issue to bed, and hopefully the world moves on. The hysteria has been exhausting.
My view before the match was that Suarez should have been left out, to give the goading Old Trafford a sense of anticlimax, and no-one at whom to aim its ire. After all, did United playing Evra the other week help them?
In truth, Suarez actually performed with a lot of self-control, and scored a goal, but United were hyped up by his presence. Evra, in trying to clatter Suarez after 30 seconds, instead almost put Rio Ferdinand in hospital. At the end, Suarez left the pitch in a dignified manner, unlike his accuser.
Of course, leaving Suarez out could be seen as another sign of his guilt over the racism issue. It's therefore a call I'm glad I didn't have to make. But in being seen to have refused Evra's handshake, Suarez sealed his reputation as the most hated footballer in England right now.
I've seen numerous angles of the handshake in video clips, and Evra's hand stays low, and Suarez's hand hurries past. Neither man seems to be holding a hand 'out' to the other. Evra escalates the situation by grabbing Suarez, making sure that everyone saw.
(The same Evra who kissed his United badge to the Kop when supposedly "in shock" at being kicked by Suarez in October, as if a footballer had never been accidentally caught thousands of times in his life before. The same Evra who was in a rage over losing the coin toss in October. The same Evra who started the row in October by saying, in Suarez's language and not his own, the phrase "your sister's cunt". The same Evra who celebrated victory at the weekend in an undignified manner. The same Evra who was called a "liar and a man of low character" by his own FA in 2010, and "unreliable" by our own FA five years ago.
In other words, not a calm, placid, likeable man like Antonio Valencia, whose word, as someone who appears to just get on with the game, I'd be far happier to accept – even if a man's word is in itself evidence of nothing but an ability to speak. In cases of one word against the other, you have to consider the character of the accuser, and not just the accused. We know that the neutrals don't trust Suarez with many of his antics – he certainly exaggerates contacts on fouls, and will seek to gain an advantage in a number of ways – but why trust Evra, either?)
If – and I mean if – Suarez feels that he was harshly punished due to Evra lying about him, then he has a right to feel very aggrieved and refuse a handshake. Yes, he let Liverpool FC down if he'd promised to shake hands, but in the heat of the moment, perhaps he felt differently when confronted with the situation.
It's time to make handshakes voluntary. The FA spared John Terry the ignominy at QPR, but here, only Luis Suarez was going to look bad if a handshake was refused.
John Barnes, whose views of racism have been enlightened, found the whole thing farcical:
"We're making a mountain out of a molehill. We are not the custodians of moral value in the world, we think we are but we're not. There's worse things happening in the world, worse things happening in the country, everything should not be laid at footballers' doors."
Alex Ferguson had his say. "Disgraceful," screamed the headlines, as if he'd written them himself (which, of course, in his own way he had). Suarez should be sold; he should never play for Liverpool again.
Who the hell is he to tell Liverpool Football Club how to conduct its business? Of course he wants to drive Suarez out of England and Liverpool, just as he did with Benítez, against whom his English LMA cronies ganged up. Of course he doesn't want Dalglish in charge of Liverpool. He was happiest when Roy Hodgson was around, and the Reds were in the bottom half of the table. (The same Hodgson who refused to condemn Ferguson when he called Fernando Torres, who had clearly been fouled, a "cheat".)
The same Ferguson who stood by Peter Schmeichel over claims of racial abuse aimed at Ian Wright (basically saying that Schmeichel couldn't be racist, as he'd visited South Africa with United two years earlier). He stood by Roy Keane, who admitted purposely injuring Alfe Inge Haaland, with a horrific career-ending tackle. He stood by players who refused to shake Patrick Vieira's hand. The same Ferguson who stuck by Rio Ferdinand after he failed to turn up for a drug's test, which therefore meant he could have been hiding something (not that I necessarily think he was). The same Ferguson who took on Eric Cantona, who'd already attacked a referee in France, and then happily welcomed him back after a kung-fu kick on some idiot in the crowd.
"Indefensible!", is what I keep getting told by random Tweeps. Yet Suarez was found guilty on the balance of probabilities, without evidence or corroboration, by process that finds 0.5% of people innocent. Following it up by not shaking hands is "indefensible"?
"Indefensible" suggests a very serious crime, committed by someone caught in the act, with no doubt whatsoever about their guilt. Banged to rights. Fingerprints all over the scene. Gun still smoking. Someone like Edmund Kemper, perhaps, who admitted to engaging in oral sex – or at least trying to – with the decapitated heads of his defenceless female victims, including that of his mother. He led the police to their bodies (and heads).
By contrast, Luis Suarez was found guilty of possibly saying something racially inappropriate (due to cultural differences) in a conversation that had many opportunities for misunderstanding. (The conversation was started by a black Frenchman, in Spanish, on English soil, with a Dutchman called as a witness on behalf of the accused, who was a Uruguayan with a black grandparent. Straightforward, huh?)
"He was found guilty!" people scream at me, when I question anything to do with the case. But shouldn't 'guilt', as a concept, relate to a court of law? – hard evidence, judge, jury of 12 of your peers, etc, especially when it's an offence where 'balance of probabilities' is not sufficient for the condemnation a guilty verdict will produce?
Last week, Robert Huth was found guilty of serious foul play when he slid into Sunderland's David Meyler, despite the fact that it was as clear as day that he was trying to pull out of the tackle.
"An independent regulatory commission has today dismissed the claim of wrongful dismissal of Stoke City's Robert Huth. The defender will serve a three-match suspension with immediate effect following his red card for serious foul play in the game with Sunderland on February 4."
Of course, being found guilty in such situations doesn't lead to vilification. Players get 'done' for violent conduct all the time, yet don't necessarily get labelled as violent people. Suarez is now labelled 'racist' for life.
"He admitted it!" others scream of Suarez. Some even say that he admitted to calling Evra "a negro". (If you are in this latter category, why should I even bother trying to put you right?)
But the linguistics experts in the FA report essentially agree with both men. Basically, they say that if what Suarez claims to have said was true, its intent would not have been racist; but that if what Evra alleged was true, it would have been racist. So, who decides? Should one of the three chosen be accepted when he boasts on his own autobiography that he saved Alex Ferguson's job?
I recently wrote the following in an email interview for The Trawler (to appear later this week): "Liverpool fans, including at least two fairly prominent lawyers, pored over the report because they felt it seriously flawed. If a decision goes your way, you say "that's it, case closed". You don't want to look any deeper; you want to move on. If it doesn't, you want to find the faults. It's like when you get too much change from the supermarket – you just carry on. But if you get overcharged, you go through the receipt, item by item."
I've probably lost the respect of loads of neutral supporters and writers over the issue, and to a degree that upsets me. I've certainly lost respect for those who simply follow the narrative, and who refuse to even consider an alternate reality. (And yes, I have considered the version where Suarez is guilty; I can't prove that he isn't guilty,  of course – just as, based on the evidence, no-one could prove in a court of law that he is.)
Spiral of Silence
The only neutral source to have analysed the case with a critical eye rather than moral indignation is News Frames. The author of the blog does not support any football club, and until this issue, had dealt mostly with political and social reporting.
I asked News Frames why the story was playing out this way. The author believed it to be related to the sociological phenomenon called 'spiral of silence'.
http://en.wikipedia.org/wiki/Spiral_of_silence
People dare not go against the grain. I've certainly wished I'd kept quiet at times, as it seems the aggro just isn't worth it. To even dare suggest that an alternative to the media narrative may exist is worthy of a truckload of abuse. Suggest someone may be innocent of racism, and you get labelled a racist.
As the News Frames blog noted several weeks ago:
"I'm reminded of another T-shirt gesture to protest a man's innocence. It's a different type of case, but the underlying logic (of protest) is exactly the same. Amnesty International published a statement about the flawed evidence against a man (Troy Davis) convicted of murder. There was a campaign ('Too Much Doubt') to raise awareness of problems with the evidence and the legal process.
The Guardian supported the campaign (T-shirts and all). Nobody, to my knowledge, argued that, in so doing, they were supporting the crime (rather than the man and his claims of innocence). The logic of protesting wasn't drowned out with cries of "shameful" or "beyond the pale" – at least not in the UK's "liberal" media.
http://newsframes.wordpress.com/2012/01/23/media-on-racism-framing/
Appeal
The point that a lot of neutrals seem to be missing is that both player and manager can believe in Suarez's innocence.
I don't know why Liverpool did not launch an appeal. Perhaps they hoped to move on from a situation that was causing a lot of PR damage, with the media already outraged that they might have the temerity to dare consider such a move. (People like the Mail's Martin Samuel had already said, many months before the verdict, that Suarez was likely to be guilty as racists are sly, and do things unseen, but that John Terry was likely to be innocent, as people don't do that kind of thing publicly. So much for a fair press!)
Perhaps Liverpool didn't trust the system; after all, the FA finds people guilty 99.5% of the time. Why repeat a trial in a kangaroo court?
Perhaps they don't trust the FA, with Manchester United's David Gill a key part of their decision-making process.
Perhaps they knew that, in the admirable drive to rid the game of racism, a scapegoat had to be found.
Perhaps, from a purely footballing point of view, they wanted to get the suspension out of the way to have the player back for more important games.
Or perhaps they suspected that Suarez was guilty. This is a possibility, obviously; just not, as many have you believe, the only logical explanation.
The Future?
A lot of fans are fearing that Suarez may have to be sold. I started resigning myself to this a few months back; a move to Spain, for a large transfer fee, might do everyone the world of good. He's become the boogeyman, responsible for all the ills of the English game, it seems. A lovely bloke off the pitch, by all accounts, he's certainly controversial on it.
I'm not sure how the circus that surrounds him goes away, unless he himself does. Time will lessen the hatred, and dull the hysteria, but the stain on his character remains.
He's the club's best player, so that makes it tough. Ferguson sticks by his players when they overstep the mark. All clubs work this way; it's easy to offload a troublemaker if he's not a key player.
If he stays, then he certainly has my support. He's served his punishment, even though the evidence of his guilt was so flimsy. But if he goes, we move on. If, by staying, it adversely affects the club, and results on the pitch suffer, then as much as I love his skill and ceaseless desire to win, we look for a new star man.