All in all, this has been a very strange season at the summit of English football. Very little has felt normal.
After Liverpool's slip from the top four slots a couple of seasons back, the Reds have found themselves in a catch-22: needing better players to get into the Champions League, but better players want to already be in the Champions League. It's an odd situation.
But now Liverpool are joined by Chelsea and Arsenal in the scramble to get that one remaining spot; two of these three clubs will again miss out – one of them for the first time in years, and if Newcastle continue to surprise, then all three of these new millennial giants will be edged out.
Meanwhile, English teams (with Chelsea still to play this week) have flopped in the competition itself (and the national team manager has been bombed out after doing what his English predecessor couldn't: leading the side to a major finals). Its representatives having a bad year or two in Europe doesn't suddenly make a league weak, but it's in stark contrast to most of the previous decade, when you could be confident that it was strong.
The majority of the media won't admit it, of course, but Rafa Benítez played a key role in the recent golden age of English football. Arsenal, as reigning champions (and just two years away from reaching their own European Cup Final), were an incredibly strong team when Rafa arrived, with the young Cesc Fabregas starting to show his quality. At the same time, Chelsea allied Abramovich's billions to Mourinho's brute force of character. Manchester United paired Ronaldo with Rooney and Tevez, and these four clubs took it in turns to mount assaults on the Champions League; each making at least one final, but none proving more successful than Liverpool between 2004 and 2010.
But Rafa was ousted; Mourinho left Chelsea, to be followed by a swift succession of managers, with Carlo Ancelloti's impressive domestic success proving 'not good enough' at a club where ageing players presented a ticking time bomb; Ronaldo left United, other players grew old, and last summer, the impeccable Edwin van der Sar retired; and at Arsenal, Henry, Campbell, Vieira, Pires, Ljungberg and others made way, with such quality proving hard to replace – and when the Gunners succeeded in doing so on a couple of occasions, with Fabregas and Nasri – they eventually lost those too. (With Gael Clichy following Nasri to City.)
Fabregas and Ronaldo went to Spain, as did Alonso and Mascherano. Mourinho soon joined them. The two best teams in the world right now are probably Barcelona and Real Madrid. Between them they now possess Chelsea's best manager, Liverpool and Arsenal's best midfielders, and arguably Manchester United's best-ever player. To compensate for the losses, I'm not sure the English game has imported that level of quality.
But is there more to the problems experienced by England's top clubs? And how do Liverpool force their way back into the big time? Can domestic cup success help, as a kind of stepping stone?
The rest of this post is for Subscribers only.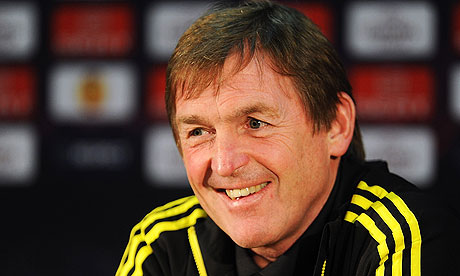 [ttt-subscribe-article]