Without doubt, Steven Gerrard and Jamie Carragher were immense for Liverpool throughout the previous decade; it's an overused word, but it's safe to say that the pair are 'legends'. But during 2011 we've seen the Reds make do pretty well without Gerrard, and recent weeks we've seen Carragher, for the first time since the '90s, no longer a first choice, as the new back four becomes the meanest in the league.
Getting older is part of life, and part of football. And while we are often too quick to write off anyone over the age of 29, we have to accept that decline sets in at some point. The question is, how important are the pair as 2012 approaches? – their past glories are written in the history books, but what now for two players with over 1,200 appearances between them?
This post is for Subscribers only.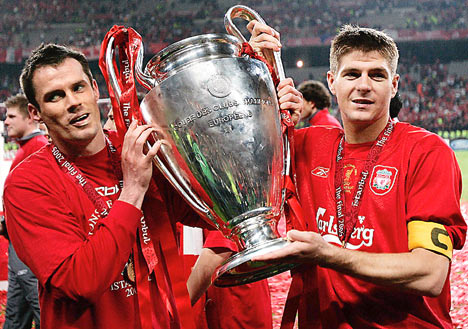 [ttt-subscribe-article]