By Gary Fulcher and Mihail Vladimirov
Liverpool 6 – 2 Manchester Utd. A half-time deficit of 2-1 was overturned with second-half strikes from Downing (2), Suarez and Gerrard (2) as Liverpool thumped an arrogant and show-boating Utd side who thought the contest was over by half-time. The aftermath of the game saw Alex Ferguson shockingly quit as he failed to cope with the embarrassing defeat and he once again failed to face the media who would've surely asked some harsh questions.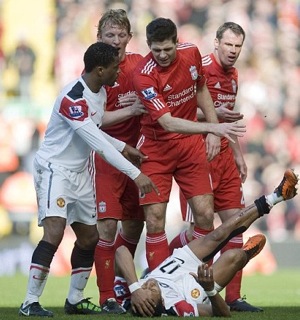 But enough about my exploits playing FIFA 12 online on the PS3. Yet another international break is behind us and matters can once again turn to the Premier League as England's two most successful and famous clubs do battle for the first time this season.
[ttt-subscribe-article]