The second part of my look back at our summer transfer activity over the years brings us up to date, excluding this summer's business on the grounds that it probably isn't finished yet. It'll be interesting to see where it ranks in terms of net spend. I'm guessing pretty high up.
I look at each summer's transfer business, in and out, and the costs, and try to set it in some context as to where the club was at the time, where it needed to be and to what effect those transfers might have had. Which were solid gold, which were just OK where we got our money's worth, which didn't turn out very well and which were downright disastrous? As ever, it's a balance between cost, playing contribution and sell-on price.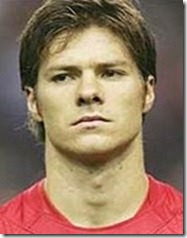 Solid gold – Xabi Alonso, £10.7m, 2004. Sold for £30m, 2009. No doubts which category of transfer he fitted into.
This post is for Subscribers only.
[ttt-subscribe-article]