This site, like others, has recently been running a poll for the player of the year. Everyone had five votes, to select their best five Liverpool performers in 2010/11. Perhaps it's a sign of a like-minded community that the five clear at the top also happen to be my five (non-publicised) selections.
Or maybe it's just that there weren't too many obvious choices, beyond a handful of players, in what has been a difficult – if ultimately redeemed – campaign. The selections in 4th and 5th place were picked by 64% of people; the selection in 6th had exactly half that, at 32%.
There was a slight panic when Paul Konchesky polled a vote, although fearing we had a lunatic in our ranks, sanity was restored when the culprit admitted clicking the wrong button. Still, the winner was picked in a whopping 97% of selections, and yet it still begged the question: what were the other 3% thinking?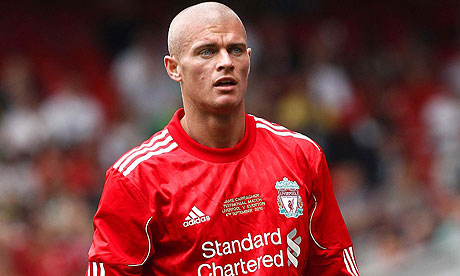 So, why did I vote for the five I selected? And what of those conspicuous by their absence?
This post is for Subscribers only.
[ttt-subscribe-article]