Comparisons between our two managers this season have been well documented and debated, but just how well do Kenny Dalglish's efforts this season stack up against Ferguson, Ancelotti, Mancini, Wenger and Redknapp? In this piece I have first compared Dalglish and Hodgson's stats to baseline Kenny's success within the club and to set the scene as to what he was faced with when he took over. In the second part I've compared Dalglish to the five managers who finished above him in the league table this season with the records of each manager compared over the same time period.
This is not a definitive statistical analysis of all the managers involved. It is simply a comparison based on my interest in seeing how Dalglish compares to his peers since his appointment in January. It's also worth pointing out that only the stats for league games were compared and I haven't taken into consideration any variables (Europa League, Champions League and FA Cup runs and injuries etc) that could impact on the league form of the five teams who finished above Liverpool and of Liverpool itself.
PART ONE: Dalglish v Hodgson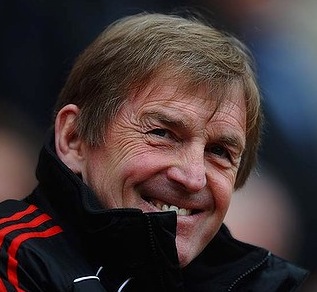 The home records of Dalglish and Hodgson are similar despite the latter having an extra game to potentially improve or worsen his stats. Both men won six and drew two, although Hodgson lost twice at Anfield compared to Dalglish's one defeat: the final home game against Tottenham. Despite playing one less game at home, the Liverpool team under Dalglish scored three more goals, conceded two fewer and kept one more clean sheet than Hodgson's Liverpool side.
This post is for Subscribers only.
[ttt-subscribe-article]