Once out of the hunt for trophies, ranked as outsiders for Europe, and in no danger of relegation, seasons tend to just drift. But there's still a lot to be learned from this campaign.
A small number of fans are questioning Kenny Dalglish after Saturday's defeat, because it damages the challenge for the top five (and maybe top four) – even though the club have risen from 12th to 6th during his brief tenure, and remain right near the top of the form table.
The fact is, with a good but far from perfect squad, a faultless end to the season was just never going to be possible; especially as the Reds' strongest XI has not been seen during that time. You just don't win every game.
But what's left to play for? Who is fighting for their future at the club? And what issues need to be resolved?
This post is for Subscribers only.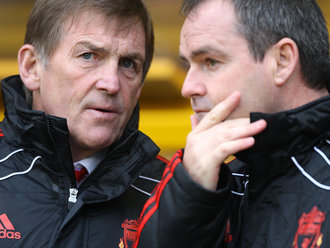 [ttt-subscribe-article]