The Europa League roller coaster moves on, and the next stop is Portugal. With only 16 clubs left, the serious business is now getting under way, so do Liverpool have the wherewithal to get past their latest opponents, Sporting Clube de Braga?
Nestled in the north-west of the country, Braga, with a population of 175,000 is the oldest city in Portugal. The football club was formed in 1921 and owes its name to the club from the capital, Sporting Clube de Portugal. The club's colours were originally green, but following a trip to London, the club president decided to change their kit to the same as Arsenal, which they still wear to this day. This is a remarkable coincidence, since AC Sparta Praha, our opponents in the last round, had also designed their kit around the Gunners' strip.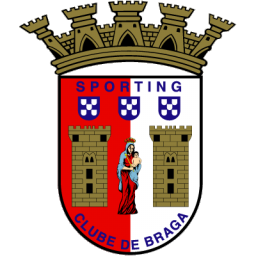 History
League football developed more slowly in Portugal than in most countries; the main tournament was the Portuguese Cup until 1938, although an unofficial league had been in operation since 1934. Braga were placed in the regional second division Minho in 1938, but finished in the bottom 3 in a league of just 6 teams in each of the first three seasons. When the league was restructured, in 1941, Braga dropped to the next level. A further restructuring the following season saw Braga win their section and enter the play-offs along with 16 other hopefuls. Although they could not achieve promotion, they did manage a creditable semi final place.
[ttt-subscribe-article]