Every appointment in football management comes with some degree of risk. Even if a manager has been there and done it, can he do it again at another club, or in another season? No manager gets the exact same set of circumstances from one job to another.
An incredible amount had changed in the 20 years Kenny Dalglish spent away from Liverpool, but since his return it's like he's never been away.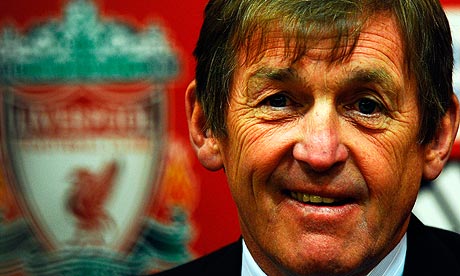 Four wins on the bounce, achieved with four clean sheets. The same players that Roy Hodgson and his cronies believed "no-one could do better with" have already won two of three away games under Dalglish, to one win in Hodgson's 10. Indeed, Dalglish achieved this latest win without Torres, or his replacements, Suarez and Carroll.
It took no time at all for the difference to be seen from Hodgson's departure – like night and day – and while it's true that we're still riding the Dalglish bounce, it is the sound fundamentals of his reign that are the key factors behind the upturn in fortunes. How did Liverpool's winner at Stamford Bridge come about? Short goal-kick from Reina to Agger. Then pass, pass, pass, 17 times, into the back of the net. Football from the back. Same as at Wolves in the previous away game.
In fairness to Hodgson, his purchases may be viewed more favourably as time passes, with Meireles, who was good under him, getting better, and even Christian Poulsen looking fairly sound. If he finally stays fit, the decision to bring back Aurelio will make sense, even if he is yet one more of the 30-somethings the ex-Fulham manager brought in.
But the way Hodgson deployed this same squad of players was a travesty. It really was an insult to the fans. Liverpool underperformed in finishing 7th last season, and Benítez could no longer sufficiently motivate the group; but now the Reds, winning 2.17 points a game under Dalglish, are back up to 6th.
The aberration was the 19th place the Reds sunk to under Hodgson, and the 13th place he left the team, with an unacceptable, negative goal difference; winning points at a rate of just 1.25 a game. Draw a graph, and the dip is under his watch; it forms a dramatic 'V'. It's even more pronounced on goal difference. With (mostly) Benítez's much-maligned squad, Dalglish has done this.
But has he done enough to earn the job on a permanent basis?
The rest of this post is for Subscribers only.
[ttt-subscribe-article]