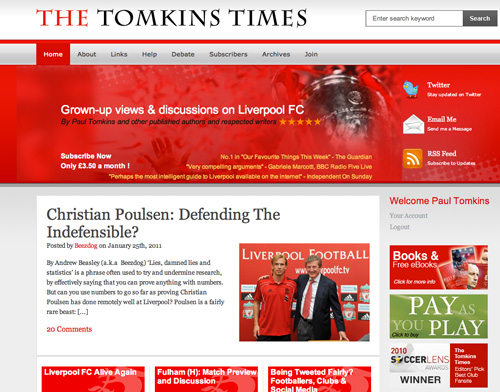 How To Subscribe
Until recently, you needed to hold a Paypal account to become a subscriber. While you don't need an account to make standard Paypal purchases, we didn't realise that for subscription services it is a prerequisite. But now, with the 'annual gift' option, you can click on the link for non-Paypal customers, as it's a one-off credit card payment.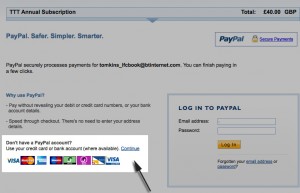 Paypal account holders click here to subscribe.
What do you get? Well, at least one pay-walled article a week from me, and often two or three others from writers whose work I respect, who often specialise in other areas of analysis (match goers, statisticians, a pro-qualified referee, a football lawyer, and several published authors). Some of the pieces are free, but we try to get a 50-50 balance between unpaid and pay-walled articles; only subscribers may join in the discussions. On top of that, four of my books are available as free PDFs for subscribers to download.
You also get access to troll-free discussions that are mostly intelligent by nature, but not always intellectual (in other words, there may still be the occasional knob gag…). Obviously if you don't like my work you probably won't appreciate the community as a whole, but of all the aspects of the site, the well-informed posts of subscribers is the part of which I'm most proud; there's disagreement and debate, but in a cordial, respectful manner.
Also, see this blog for the take from an Arsenal fan for an outsider's perspective on the site behind the pay wall.
Resume Your Subscription
Now that the dark cloud has lifted, some of those who couldn't stand to even think about Liverpool in the autumn are returning to the site. If you subscribed in the past, you do not need to re-register; simply log in to TTT using your old username and password and it will provide the option to resume subscription.
The following notices are for existing subscribers.
[ttt-subscribe-article]