By Daniel Geey and Hal Cohen
Introduction (in 140 characters)
Footballers: beware of fines, bans, hackers and privacy settings. Clubs: get your guidelines and damage control policies in place #beforeyougetintorealtrouble
Footballers are always going to be in the headlines. Late night drinking, kiss-and-tell stories and mega transfers create big news stories. We even have Kenny Dalglish (and most of his extended family) on Twitter. Traditional media has relied on the mutually beneficial relationship between on one side players, clubs and managers and on the other, local and national journalists to publicise (and criticise) in equal measure. The advent of Twitter and other social media platforms has provided novel and more direct channels of communication and interaction. Clubs, associations, companies and individuals can communicate instantaneously with fans and followers. The immediacy, ease of communication and the instantaneous nature of, for example, tweeting players means mistakes and mishaps are inevitable. The more high-profile the individual, the juicer the story.
This piece is split into a number of sections. The first part analyses some of the more well known football related 'Twitter gone-wrong moments'. They are to illustrate the ease of how comments in the public domain can lead to a range of consequences. Some can be laughed off, while others have had more serious outcomes. Next is a section on wider social media issues including privacy settings, impersonators and hackers. 'Carol Konckesky-gate' and her deep-seated love of scousers is one more recent example. The last section concludes with a few insights and examples into how situations can be best avoided and contingency planning if the worst happens.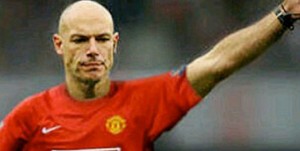 A Risky Business?
Social media is now mainstream. Players need to show common sense on and off the pitch (not easy at the best of times) and clubs need to be prepared for the worst. Damage limitation now extends to the social media world.  Never has the impact of being able to communicate so directly and instantly been so exciting for fans and followers alike.
Twitter has opened up a Pandora's box of new opinions. The pitfalls are boundless and inevitably things will go wrong. With no prior vetting by the club of communication that is sent out, the club is relying on a player to use his better judgment; which is of course fraught with danger. Mobile phones are being used as multi-platform devices with texting and instant messaging applications commonplace. It is easy to see how a tweet could be composed and sent to a much wider audience without the same thought for the inevitable repercussions. With a wide range of easy to use twitter apps available from the likes of Nokia, Android and Apple, the ability to access twitter via a mobile phone means a simple avenue exists for footballers with too much time on their hands and something to say. Some however have argued that platforms like Twitter have offered the public something they get less and less of: outspoken remarks and genuinely interesting comment. Such refreshingly unfettered communication has only fuelled the popularity of such platforms.
Twitter has the capability to get you in to trouble instantly. Posts can be removed but the damage may have already been done as followers mercilessly retweet a controversial or outspoken remark. The process can snowball quickly. A few instances of footballers on the inadvertent Twitter rampage have included:
Aldershot's Marvin Morgan being suspended, fined two weeks' wages and placed on the transfer list for comments on Twitter about Aldershot's fans after he was booed from the pitch. After tweeting that he wished that the clubs fans "would all die" winning them back may prove rather tricky. Whether the club could have sacked the player for the remark would be another question (possibly for an employment lawyer). Such a heat of the moment comment shows the repercussions of a totally inappropriate 'off-the cuff' remark.
Our very own Glen Johnson on Twitter, after having his attitude questioned by Paul Merson on Soccer Saturday replied (in somewhat more blunt terms than described here) that he did not take much notice of Merson's comments because of Merson's past drink, drug and gambling problems. No doubt Johnson believed that Twitter was the perfect platform for fighting fire with fire.
Darren Bent before his transfer from Spurs to Sunderland through Twitter berated Spurs Chairman Daniel Levy, and urged Levy, in some colourful language to speed up his transfer to Sunderland. Hours later an apology was forthcoming from Bent, though I think it would be fair to say the pair are no longer Facebook friends.
The FA and Twitter
From the above three examples (and there are countless more) come two further instances of tweeting gone bad. The first relates to QPR's encounter with Blackburn and a certain Mr Diouf. Not known on Merseyside for his footballing ability or tact (spitting at people usually being frowned upon) he allegedly verbally abused QPR player Jamie Mackie who at the time was lying on the pitch after suffering a broken leg in a tackle with Gäel Givet. Mackie tweeted: "Proper disappointed that e diouf was in my ear while I'm on the deck with a broken leg, saying '—- u' and '—- your leg'. thanks." Two teammate's tweets however included the comment that Diouf's "time will come!" and "diouf will get it one day, what goes around comes around."
The FA are now looking into the tweets of Bradley Orr and Paddy Kenny and it remains to be seen whether disciplinary action will follow. QPR manager Neil Warnock, never short of a sound bite for the media, as a result banned his players from tweeting about the club.
"We don't want charges of our own. And I've had a word with the lads about this, and they can use Twitter all they want – as long as it has nothing to do with the club."
Absolute prohibitions are certainly one way to stop any ensuing controversy. Whilst QPR await their FA fate, Ryan Babel was fined £10,000 by the FA for his Twitter outburst. It was announced on the FA website that "Babel admitted a charge of improper conduct relating to comments and images published by the player on Twitter concerning referee Howard Webb."
As is well known, Babel forwarded on a picture of Howard Webb in a Man United shirt and commented that "[a]nd they call him one of the best referees? That's a joke". Many may agree with his sentiment. None more so than both authors after yelling at the TV in disbelief after Webb awarded the penalty that got Man United back into the game vs. Spurs at Old Trafford in the title run in to the 2008/9 season.
Importantly however is that this is the first time the FA has taken disciplinary action against a tweeting footballer. Interestingly, it appears that comments and/or images posted may stir the FA into life. Forwarding on images that, for example, bring into question the integrity of the referee are likely to be seized upon by the FA. This should certainly be borne in mind when clubs are drawing up guidelines to help their players avoid the Twitter headlines.
Although Babel is the first Premier League player to be charged and fined by the FA, he is not the first to suffer major consequences as a result of Twitter posts. Beware the impersonator. Back in July 2009, the Associated Press (and subsequently other world media outlets) quoted tweets from a bogus Zlatan Ibrahimovic account believed to be genuine, regarding the player's apparent desire to move to Spain from Inter Milan. However, increased use and awareness of Twitter over the past two years, has reduced the chance of multiple accounts for many high profile footballers being so readily accepted as real.
Twitter also started a test programme for verifying the identity of high profile users in June 2009, but the programme has now been suspended.  Out of the current Liverpool players and staff using Twitter, only Ryan Babel has a verified account.
Hacking
With politicians (including Barack Obama) and celebrities falling victims to hackers who guessed their Twitter passwords and security question answers, it is only to be expected that, sooner or later, the same fate will meet a prominent footballer. The likelihood of this occurring is increased by lack of password controls imposed by Twitter (only a simple password of six characters is required). If a successful hacker were to use caution, they could convincingly pose as the account holder, at least for a short period of time. Is a footballer's argument that they themselves did not write a controversial tweet likely to be believed or accepted? No doubt some serious damage could be done in the interim.
Facebook and Privacy Settings
It is not only the footballers themselves who need to be careful what they write in the heat of the moment. Social media embarrassments are certainly not restricted to Twitter. In December 2010, Paul Konchesky's mother, Carole Konchesky, allegedly labelled Liverpool fans as "scouse scum" in a Facebook status update.  Her Facebook Privacy settings allowed any Facebook member to view this status.
Whilst Mrs Konchesky removed the comment within a few hours (and later restricted access to her profile), screenshots had been captured and the images quickly spread around Twitter and featured in the local Liverpool and national press the next day.  With her son Paul failing to win over Liverpool fans with his performances on the pitch, some even doubted whether his mother's tirade (apart from being a bit embarrassing) could have really damaged his reputation any further.
This episode highlights the responsibility of families to ensure they protect their footballer relatives by both thinking about the consequences of public comments before they are written and by protecting their Twitter and Facebook accounts through strong passwords and appropriate privacy settings.
Prevention or Cure?
As more players embrace social media there are bound to be more incidents on the horizon. To keep sponsors, managers and team mates onside a footballer should be thinking long and hard about the consequences of each and every post they make. There are no hard and fast rules. The list below is only the tip of the iceberg, but players should bear in mind some of the following:
Do not give away any technical or tactical information that could aid the opposing team. I.e. "I've been dropped and not playing tomorrow" – Mr Babel before the squad had been announced for Liverpool v Stoke in January 2010.
Cool off: Don't tweet until a few hours after games, otherwise its more likely 'honest' but not necessarily appropriate remarks will be made about:

controversial moments in the game; or
fellow team mates, opposing players, the fans or even the manager.

Don't broadcast to the world that you've been up all night drinking, gambling, and/or clubbing. Posting pictures of any such 'activities' would also be a definite no-no.
Don't tell people where you live or give out other personal information. Posting bank details on Twitter, even if you have money to burn, is not a good idea.
Be careful about starting arguments with followers. Justifying your recent 10k-a-week pay rise is unlikely to illicit much sympathy with the masses.
Damage Limitation: Remove, Clarify and/or Apologise
For clubs who have tweeting players, some of the following points should be considered in preparation for when things go wrong. Some clubs will have in place a damage limitation plan of action. If you are a club that does not, do so ASAP (Ideally, with our help please..!).
If clubs have the resources, its players should be monitored. The flip side is that anything controversial will spread like wild-fire and the club will soon be aware of the Twitter-storm approaching.
Similarly, clubs should be employing technical experts to verify that players have setup their mobile phones, Twitter, Facebook and other Internet accounts securely with strong passwords and appropriate privacy settings. This reduces the risk of hacking and impersonation problems if phones are lost or stolen.
Have an identifiable social media officer to liaise with the player and implement the damage limitation plan. This may consist of:

Assessing whether the tweet has just been posted and whether it is worthwhile to remove it; and/or
Removing the tweet and apologising via twitter and other media platforms. Then possibly clarifying that the comment could have been misinterpreted and was only a bit of fun.
Ryan Babel employed such a tactic with regard to Howard Webb. He removed the tweet, apologised via twitter and even sent himself to #twitterjail.
Alternatively, players may decide to follow none of the above and become an outspoken (and possibly unemployed) legend of the Twittersphere.
A Twitter Time-Bomb?
In summing up the Ryan Babel Twitter posting and comments, Roger Burden, the FA Regulatory Commission Chairman, said:
"Social network sites, like Twitter, must be regarded as being in the public domain and all participants need to be aware, in the same way as if making a public statement in other forms of media, that any comments would be transmitted to a wider audience. It is their responsibility to ensure only appropriate comments are used."
All of the previously mentioned examples of social media and its interesting inter-relationship with footballers illustrate that clubs and players need to tread a very careful path. Aldershot's press release after placing its tweeting misfit Marvin Morgan on the transfer list stressed that:
"The club is also of the opinion that careful consideration is required for all future use of social networking sites by players and staff as a means of communication."
It may be appropriate, especially for clubs to ensure appropriate damage limitation mechanisms are in place to minimise any subsequent embarrassment.
Daniel works as a solicitor for Field Fisher Waterhouse LLP and advises entities wishing to invest in the football industry, specifically in relation to the 'fit and proper person' test, conflicts of interest, multiple club ownership and third-party player ownership. He is also a subscriber to The Tomkins Times.
Hal works as an IT security consultant and specialises in advising clients on data security, including solutions and processes that can reduce the risk of sensitive data leakage.
Daniel and Hal are on Twitter. Follow Daniel @footballlaw and Hal @hal_cohen